Sal Chavez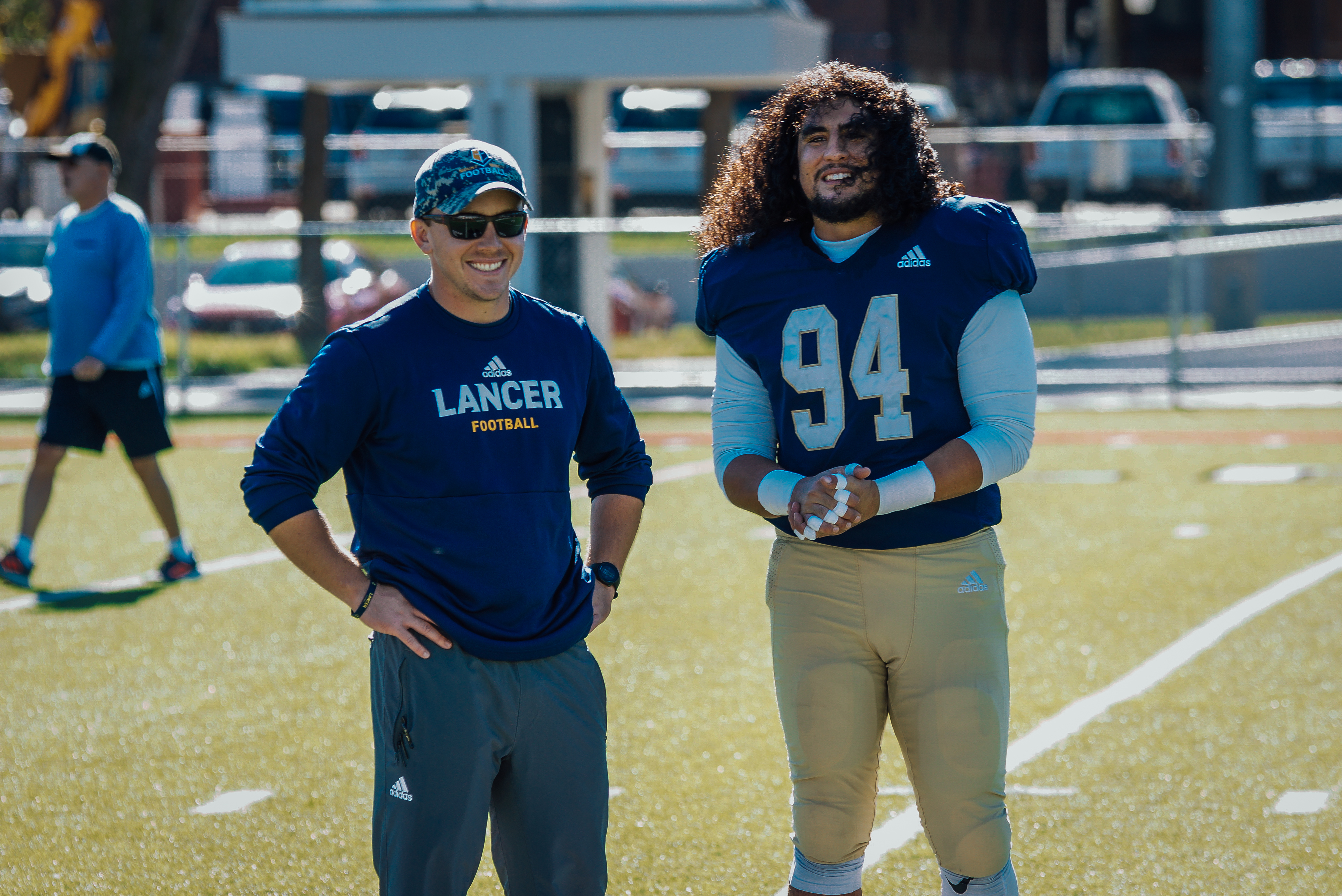 What brought you to Mount Marty?
I was born and raised in Los Angeles, California. After graduating from Schurr High School I spent four years in the army. When I got out, I attended Pasadena City College where I met my wife, studied biology, and played football. After working hard for a year and a half, I caught the attention of Coach Michaletti at Mount Marty University and we began to speak about the opportunities available at MMU. He really sold me on the school and I could tell he really cared about my development on a personal level. I knew I would be in good hands, so I made the move and haven't had any regrets.
What do you love most about Mount Marty?
I love the community at MMU and the focus on service and knowledge of God. Many schools around the country can offer a great education but it means nothing without a personal relationship with God. It is the single most important thing that anyone can learn and develop and yet the rarest.
What specific experiences impacted your stay?
Meeting new people and experiencing life outside of the city and army base have been the most formidable of my time here. My first job in town was a work-study position at Benny's Cafe where I met the most wonderful faculty members and got a chance to meet the student body. Viola, or Mama V as we call her, took me under her wing and named me her unofficial adopted son. She even has a picture of my wife and me on her mantle. Developing relationships like this have made Yankton and MMU feel like family.
As you look ahead to the future, how do you see your time at Mount Marty impacting your career and life?
Coming from the city, I felt I lacked knowledge about basic aspects of nature, agriculture, and wildlife. Meeting friends from the Midwest in the army made me realize just how different people live and how much they knew from growing up on a farm. I dove in and tried to soak up as much as I could. Taking biology classes where we could go out and look at local wildlife, and working construction for farmers down in Nebraska brought me brand new experiences. It led me to my passion for studying agronomy and developed my appreciation for country life.
What feelings or words come to mind when you think about your experience at Mount Marty?
I have the utmost respect and appreciation for Mount Marty and all the wonderful friends and mentors I have met. I will always look fondly on my time spent there and continue to tell young men I see around town to play football at MMU.