Suzie Walgrave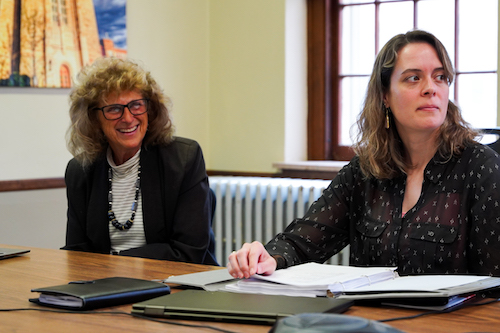 The Doctor of Nursing Practice (DNP) at Mount Marty is designed to prepare individuals for specialization in nursing leadership and education, incorporating a high level of leadership in practice and scientific inquiry. Learn more about the program here.
What do you love about the DNP program at Mount Marty?
Most DNP programs have either leadership or education, but they don't have both. Mount Marty has both, so that's very much a benefit. They're teaching teachers how to teach and teaching leaders how to lead with a servant, humility mentality, and you really don't see that with any other program.
What have you enjoyed about the program?
All of the professors have been very knowledgeable and very willing to help and advise, but they also let us work through the process, which I really enjoy. My classmates have been wonderful. When we do have the opportunity to get together, I always leave feeling enlightened and encouraged, and revamped.
How do you see the Benedictine Values impacting your career?
I see it as a means of keeping a person grounded and not being afraid to go back to what you know and what is the right thing to do. It's holding strong to your core values and your moral grounding, so I think the program does a very nice job of centering everyone. We work on our weaknesses, but also enhance and engage our strengths to be able to apply them to appropriate situations.
What do you and others value about the program?
I think most people have appreciated being pushed beyond what they thought they could do. I know for myself, I would agree with that. My brain is getting a workout and that's a good thing. It makes me think 'Maybe I could do more than I thought that I ever could.' And I think another huge part is having the right people in place to educate. My professors have been great at challenging us to take it a step further.