Check out treble hook, MMU's online publishing platform featuring stories by students, faculty, staff, alumni and guests.
----------------------------------------------------------
Take a look at Paddlefish, MMU's literary and art journal, through the years.
Creative Writing
Share your literary genius.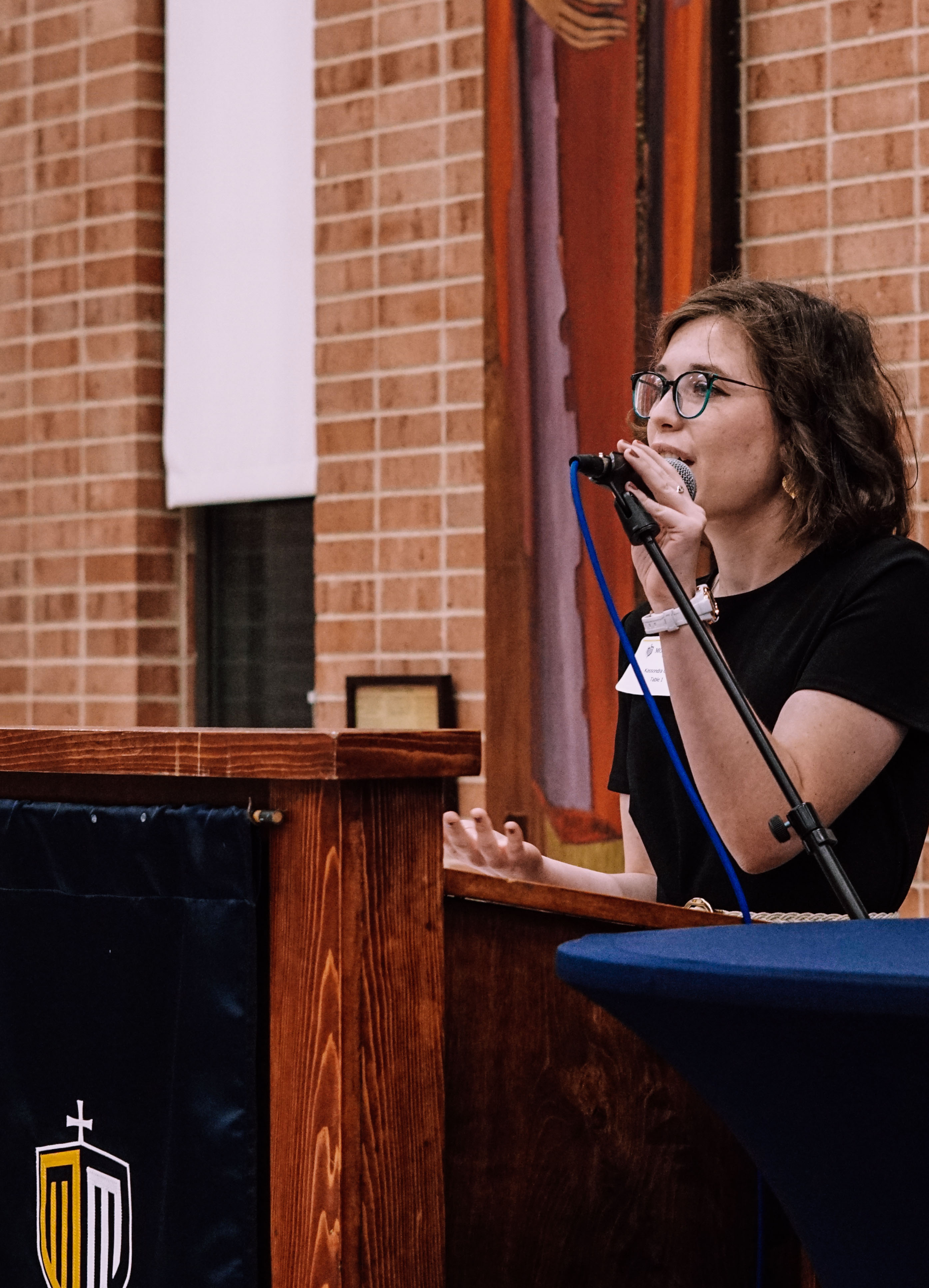 Submit your creative works of fiction, poetry, non-fiction and art for juried publication in Paddlefish, a literary journal written and edited by our students and faculty. The entire Mount Marty community is invited to share ideas, prose and points of view in the annual magazine, bringing together an eclectic, tangible collection of our liberal arts education. Better still, work as an editorial assistant for the journal. You'll be involved in every step of the selection, editing, and publishing process. You'll also have opportunities to meet and discuss the craft of writing with award-winning authors through the Great Plains Writers' Tour.
now taking paddlefish submissions!
We are now taking submissions for Paddlefish 2022-2023. All entries will be considered for publication in the print journal. Paddlefish student awards for best Fiction, Nonfiction & Poetry will be given out. Each winner receives a $150 cash prize!
Submission deadline is November 29, 2022. Submissions are open to MMU students, faculty and staff. Remember to include your name and genre of the work. Please email a Microsoft Word document to Dr. Jim Reese at james.reese@mountmarty.edu