Endowed Chair Symposium
Established in 1992, the Endowed Chair Symposium is an event funded by the Benedictine
Foundation of Sacred Heart Hospital, hosted by Mount Marty University and coordinated by the
current Endowed Chair. Although the speakers and topics change from year to year, the purpose
of the symposium remains the same; to improve the care of people in our region, through
continued education of those who provide that care, often times the nurses and health
professionals in our region. The symposium is open to all disciplines, however, as topics are
relevant to most service-related careers.

2019 Symposium Topic – Building Resiliency: Caring towards Self and Others in the
Contemporary World of Work
Overall Objective: The Learner will be able to apply strong and personalized evidence-based
tools in order to make long-lasting, intentional changes in personal and professional life in caring
towards self and others.
Date: Thursday, November 14, 2019, from 7:30 a.m. – 3:00 p.m. Doors open and registration begins at 7:00 a.m.
Registration Deadline: November 11, 2019.
Register: Click Here

- Limited seats available. Instructions on how to register are located below.

Location: Mount Marty University Marian Auditorium, 1105 W. 8th Street, Yankton, SD 57078.
Who Should Attend: Physicians, Advanced Practice Providers, Nurses, Nursing Assistants, Psychologists, Counselors, Social Workers, and Dieticians. Admission is free for Avera Employees, Mount Marty Students, Staff, and Faculty.
Cost: $50.
Continuing Education Credit will be given.
Lunch will be on your own or at a discounted rate at the Mount Marty campus dining hall.

If you have questions, contact

605.322.7879 or

averacontinuingeducation@avera.org.
Objectives for the event:
1. Discover evidence-based practices from a wide range of disciplines on caring towards
self and others.
2. Review how to promote resiliency through the therapeutic use of self.
3. Explore tools to promote caring towards self and others.
Check back soon for a detailed schedule and registration instructions.
The Speaker – Eileen T. O'Grady Ph.D., RN, NP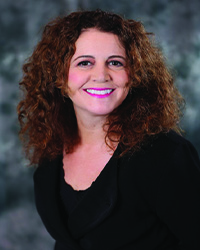 Dr. Eileen O'Grady is a certified Nurse Practitioner and Wellness Coach who uses an dence-based approach with people to reverse or entirely prevent disease. With over 35 years of experience in health care, she believes deeply that more attention must be paid to getting us unstuck from lifestyles that do not support wellness.
She is an expert on intentional change in adults, emphasizing the importance of extreme self-care
and how to identify and remedy a life that is out of balance. She is the founder of The School of
Wellness, devoted to cultivating wisdom and the practice of extreme self-care/self-leadership in
McLean. Virginia.
She is currently an adjunct faculty in the Graduate Schools of Nursing at Pace University,
Georgetown University, Duke University, and The George Washington University, where she
was given 'Outstanding Teacher' Award.
She has held a number of leadership positions with professional nursing associations, most
notably as a founder and vice chair of the American Association of Nurse Practitioners. She
was a 1999 Policy Fellow in the U.S. Public Health Service Primary Care Policy Fellowship and
in 2013 was given the American College of Nurse Practitioners 'Legislative Advocacy Award'
for her leadership on nurse practitioner policy issues. In 2014, she was the recipient of the
"Loretta Ford Lifetime Achievement Award' and the Virginal Council of Nurse Practitioners
'Advocate of the Year Award'.
Dr. O'Grady has practiced as a primary care provider for 15 years and has clinical expertise in
sports medicine. She has authored numerous articles and chapters on primary care, orthopedics,
and health policy. She is currently editor and author of two important textbooks (Elsevier),
Advanced Practice Nursing: An Integrative Approach (6 th ed) [2018] and Policy and Politics in
Nursing and Health Care (American Journal of Nursing, Book of the Year, 2015). She has
taught nurses and physicians around the United States as well as around the world with the U.S.
Peace Corps.
Dr. O'Grady holds three graduate degrees, a Master of Public Health from George Washington
University, a Master of Science in Nursing and a Doctor of Philosophy in Nursing/Health Policy
from George Mason University. She is an International Coaching Federation-Certified Life
coach and holds a PCC. She has dual citizenship in Ireland and the United States.