Yankton-Area Organizations Benefit from 750 Hours of Service on Mount Marty College's Fourth Annual Mission Day
September 11, 2019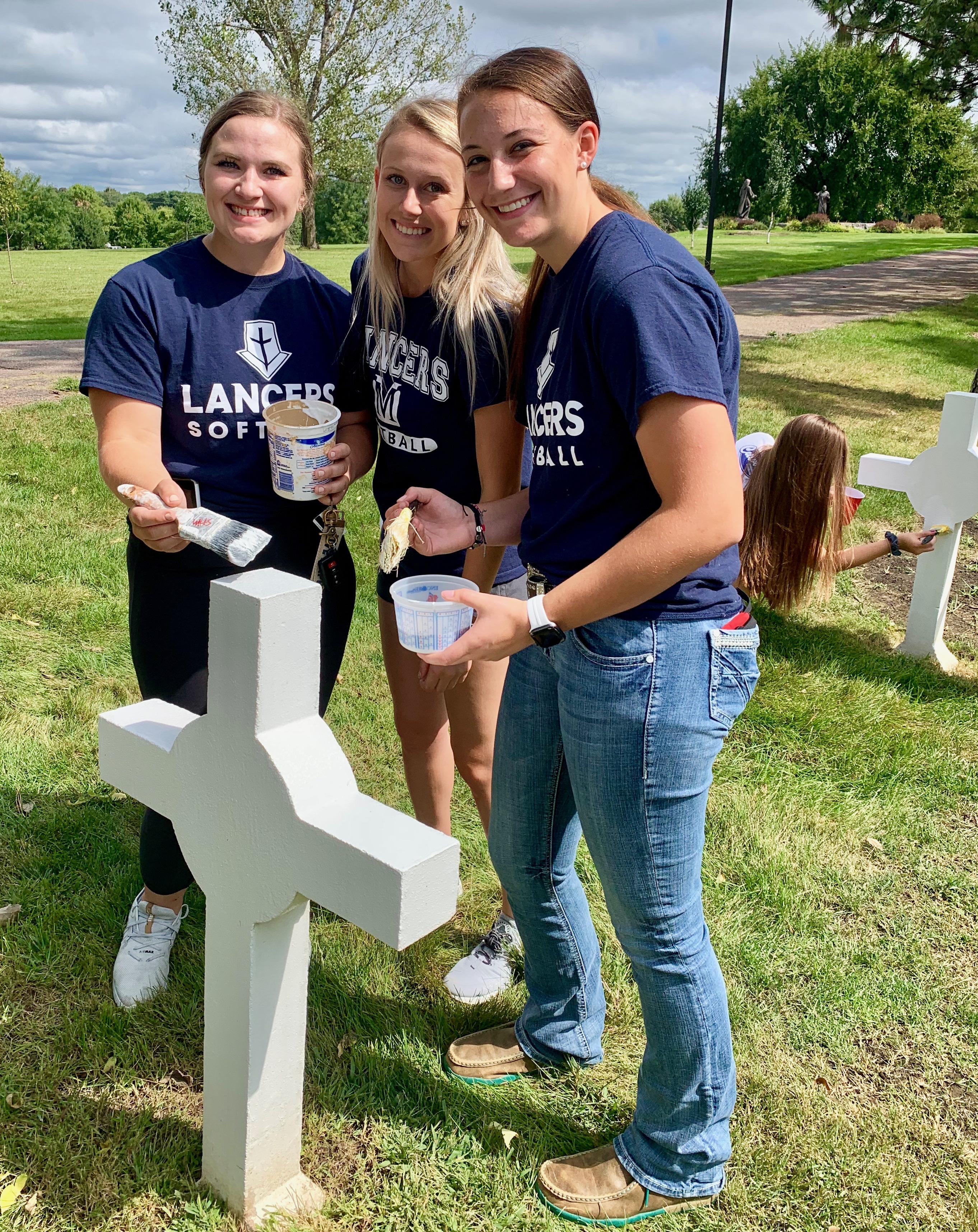 Providing support and service at the Yankton Police Department, Pathways Shelter for the Homeless and more, Mount Marty College students, faculty and staff tallied 750 hours of community service on a single day, today, on the college's fourth annual Mission Day.
At the start of each academic year, Mount Marty cancels classes to bring its community together for Mission Day, a full-day centered on servant leadership, in fulfillment of the college's Catholic Benediction mission. Today they worked on projects at over 22 Yankton-area sites including the Sacred Heart Monastery, Lewis and Clark Theatre, the police department, public library, Sertoma Park, the Pathways Shelter for the Homeless, Habitat for Humanity and more.
"Mission Day is a wonderful day of service because I have the chance to not only give back to the community but also learn new things and have a bigger connection to those around me," said Kylie Burgraff, a Mount Marty College senior.
Since its inception in 2015, Mission Day has brought together the MMC community and the greater Yankton area to live out the college's mission of service. In total, the Mount Marty community has donated more than 2,250 hours of service to the Yankton area through its Mission Days.
"Not only are we coming together as a campus community to get to know and appreciate one another at Mount Marty, but we are spreading out, taking our love of community to an even deeper level by providing thousands of hours of service to Yankton, its people and its organizations," said Mount Marty Vice President of Institutional Advancement Barb Rezac.
Prior to the Mount Marty community working at various sites around the community for Mission Day 2019, Mount Marty College students, faculty and staff gathered for mass at Bishop Marty Chapel, followed by a talk by guest speaker Nancy Wenande, chief executive officer of Yankton Area Progressive Growth. She spoke on "commitment to place" and encouraged students to "bloom where they are planted."
"Out of chaos, brilliant stars are born," said Wenande, emphasizing the need to focus on stability, commitment, community and mission.
For more information about Mission Day, contact Jordan Foos at jordan.foos@mtmc.edu or by phone at 605-668-1392.