When Opportunity Knocks
February 21, 2020
How Landon Rohlfs Made the Most of his Education
So much of higher education has to do with opportunity: a dream scholarship, proximity to home, or programming aligning perfectly with needs.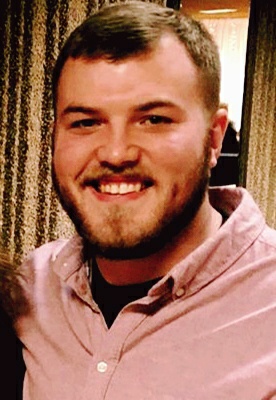 For Mount Marty student Landon Rohlfs, opportunity first came in the form of a football scholarship to Northern State University in Aberdeen, South Dakota. When that didn't work out, Landon realized there wasn't enough to keep him at NSU, and he began to search for opportunities elsewhere.
That is when he came across the energy program at LATI and the Build Dakota Scholarship.
The Build Dakota Scholarship fund offers full scholarships to students entering a select South Dakota technical schools, such as LATI, and who express the intention to work in a high-demand field within the state. The goal of the program is to try and overcome a growing shortage within the state's workforce, especially in technical areas.
Landon felt he was a perfect candidate, a sentiment that was confirmed when he was selected as a scholarship recipient.
"It was amazing! It was a very similar feeling to when I received a football scholarship," said Landon. "I knew I had a plan, attainable goals to reach and a promising career after graduation."
Recipients of the Build Dakota scholarship commit to working within their field of study in South Dakota for three years following graduation. Landon had no issue with this stipulation.
"I don't think I have enough time or space to talk about all the things I love about South Dakota," he said. "It's the place I've been raised my entire life. I've lived east river my whole life, but I've truly fallen in love with west river, the Black Hills, and everything it has to offer."
Though Build Dakota is aimed at students pursuing an associates degree, opportunity struck once again, and Landon made the decision to continue his education at Mount Marty College.
Thanks to the partnership between Mount Marty and LATI announced in 2019, a 2+2 program was put into place that enables students who graduate with an LATI associates degree in select fields to add only two additional years of general education and business to earn a bachelor's degree in applied technology management.
"My longtime girlfriend attended MMC in Watertown the same time I was at LATI and she had a great experience. She told me about this new 2+2 program, and with the money that I spent and 30+ credits I had obtained at NSU, I thought I was so close it seemed like a no brainer," said Landon, who is now officially a Mount Marty student and hopes to use his new degree to work his way up to management.
"When I applied for the Build Dakota Scholarship, I knew that I really didn't know where I would end up in the state but the fact that I could stay in Watertown, fulfill my obligations, and complete my bachelor's degree all at the same time, I knew it was too good to pass it up," concluded Landon. "I really feel it's important to keep your doors to opportunity open."
Mount Marty College is dedicated to continually expanding their offerings to students, providing them with ever increasing opportunities to succeed. Thanks to our partnership with LATI, and the constant support received from the South Dakota community, we are able to do more for our Watertown students and prepare them for a career of impact.