treble hook. | The Art of Professing English
March 7, 2023
Dr. Katherine (Katie) Blankenau is an Assistant Professor of English at Yankton's very own Mount Marty University. Her research interests include early modern British literature, Shakespeare, and journalism. Within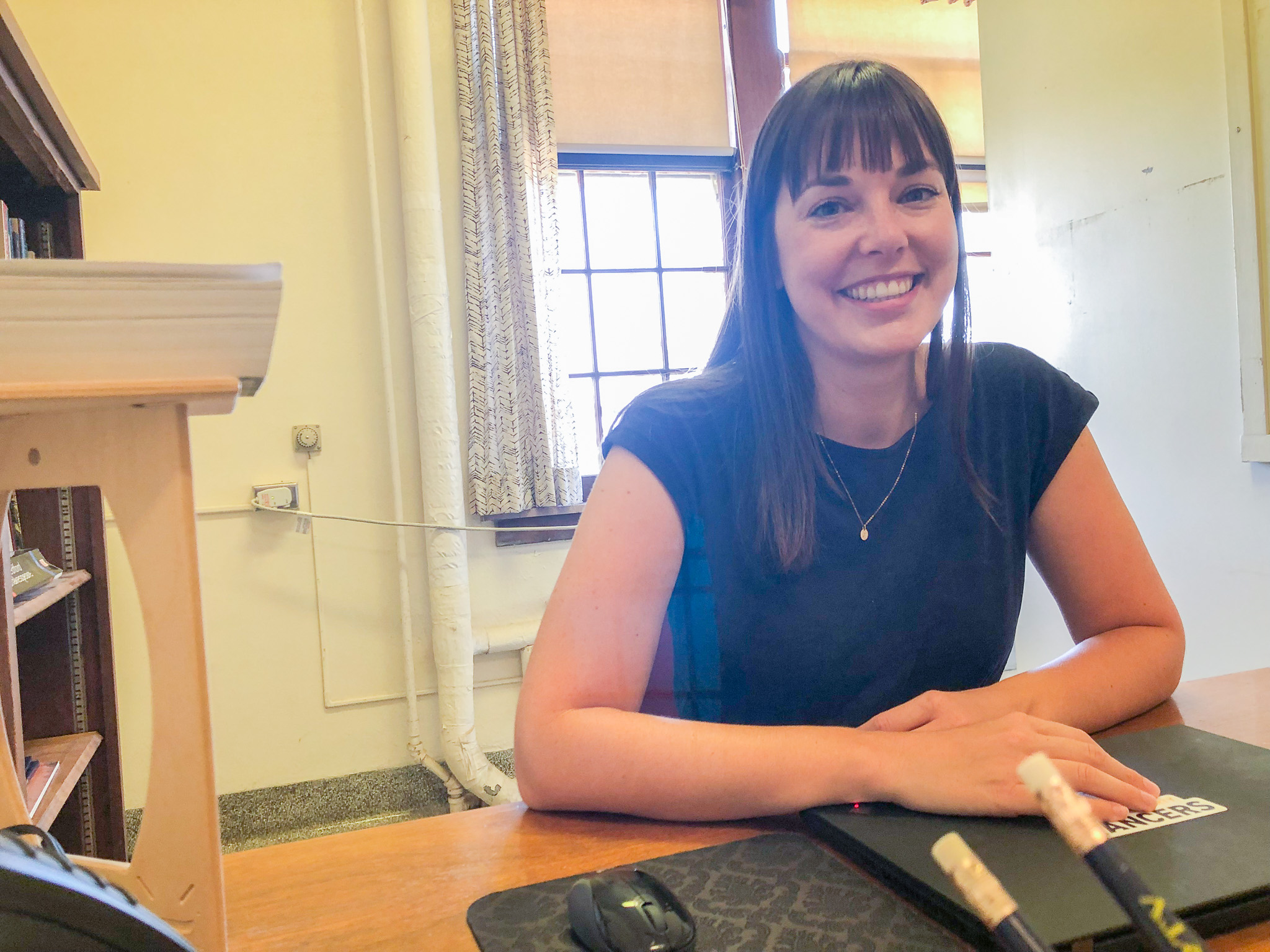 her first two years at Mount Marty, Dr. Blankenau has instructed classes focusing on young adult literature, early British literature, and English grammar and linguistics. She spends most of her time working with education and writing majors.
This is Dr. Blankenau's first experience as a full-time professor. She comments that, "It's been nice not teaching just one class here or there, but to actually be sculpting out the whole class for myself." Dr. Blankenau uses her expertise to encourage students to explore varying genres, tones, settings, and character archetypes within her classes, most notably within her Adolescent Literature class, where students read stories featuring Ojibwe women, demigods, and young adults exploring their identities. She explains that at Mount Marty, "You can have smaller classes and have greater one-on-one interactions with students, making it much more of a literature class rather than a straight-up lecturing class."
One challenge Dr. Blankenau perceives within education is school investment and funding for the humanities. She explains that, "Students don't perceive a humanities major as economically viable, when in fact, employers desperately want people who can write, people who can think critically, and people who can relate to diverse perspectives and ideas." Where students learn these diverse perspectives and ideas are within classes that focus on the humanities. Dr. Blankenau adds that the humanities are important for developing the whole person in addition to providing opportunities in the eyes of employers.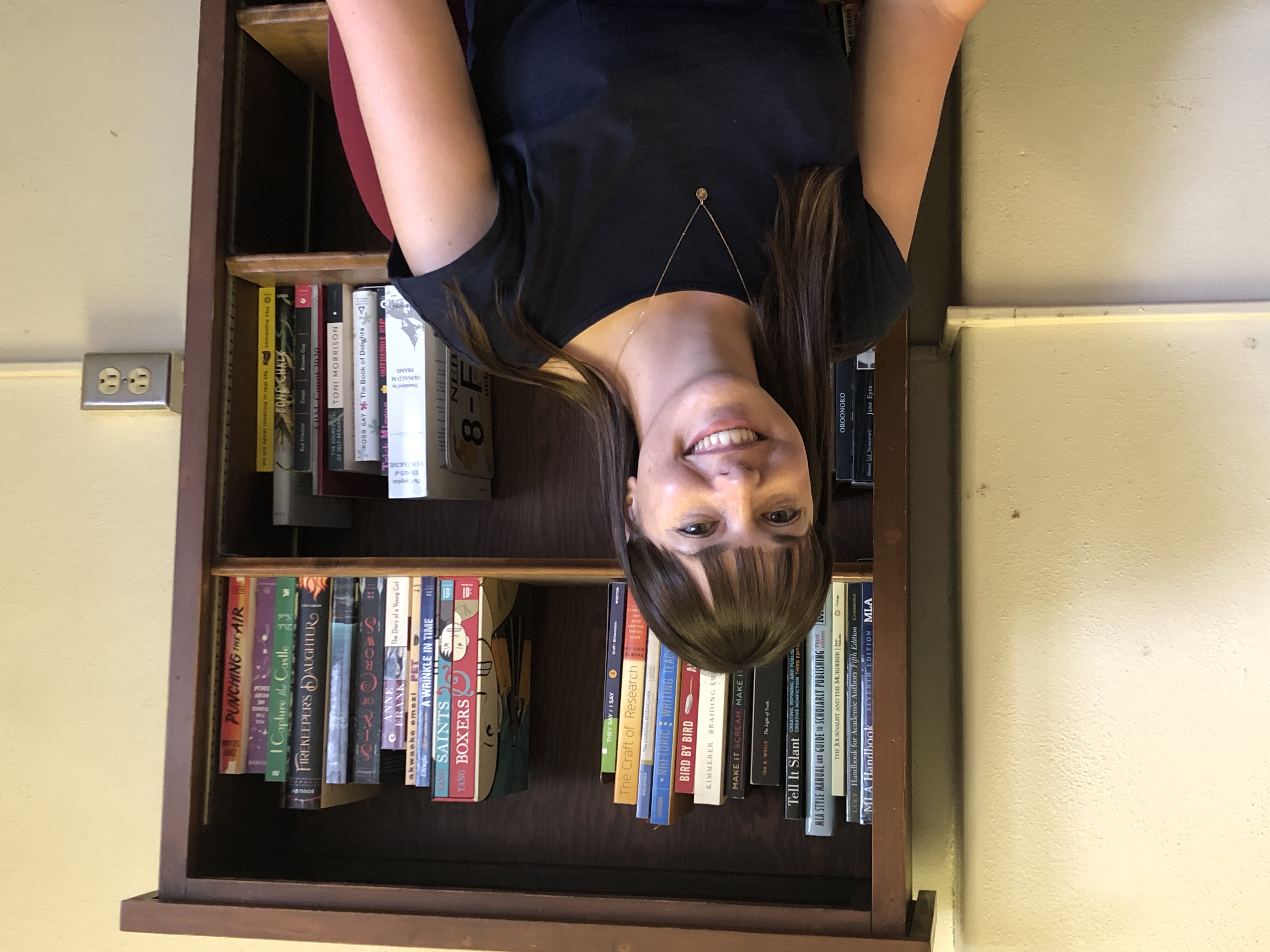 Dr. Blankenau stresses the importance of the English language arts for developing youth – particularly reading: "Reading helps to promote and create empathy – it is what helps us feel with other people. It is crucial to helping us, at a young age, start to think about putting ourselves in other people's shoes. This sort of fundamental act of empathy is also an act of imagination." She further explains that English both helps youth learn to communicate and helps them imagine. This generation is especially fortunate to not only have so many more opportunities to see themselves reflected in literature, but also to encounter new, foreign perspectives. The most important thing teachers must do is to guide youth in the many directions reading can take them and to provide as many options as possible to help foster their love for reading.
Blankenau has an inspiring message to her education students. She explains that, "When you start off as a teacher, you're going to make mistakes, and you have to be compassionate with yourself," adding that, "it's much easier to be compassionate with your students than it is to be compassionate with yourself." She advises new teachers to be patient with themselves and seek to improve with each lesson.
About Dr. Blankenau
Dr. Katie Blankenau is an Assistant Professor of English at Mount Marty University. After majoring in Journalism and English at the University of Kansas, she completed her MA at Southern Methodist University and her PhD at Northwestern University. She has published articles on hospitality in Hamlet and Sir Thomas More, on immigrant contributions to pageantry in early modern London, and on the porters in Edmund Spenser's Faerie Queene.
To read one of her latest publications "Playing the Porter in the Faerie Queene" in The Spenser Review, click here.