Todd Lorensen Takes the Helm of Lancer Men's Basketball
April 26, 2019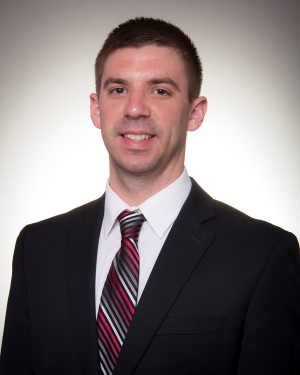 YANKTON - Two weeks after announcing MMC Athletic Director Chris Kassin would take on the role of men's head basketball coach at MMC, the College is excited to announce another update to the Lancer men's basketball coaching staff. Todd Lorensen, the current head coach at Buena Vista University in Storm Lake, IA, and storied head coach and Director of Athletics at Southwestern Community College in Creston, Iowa, has agreed to take on the head coaching position for the MMC Lancers effective immediately.
The addition of Coach Lorensen will foster the continued development of a high-class, mission-driven men's basketball program, and allow Kassin to remain singularly focused on the impressive growth MMC Athletics has seen since his arrival in 2017.
"We are excited to bring a coach with Todd's credentials to work with our student-athletes," Kassin said. "Sometimes in athletics, like in life, timing is not predictable and though Todd presented himself as a candidate later in the process, we owe it to our student-athletes to hire the best coach we can to lead them. It has been an interesting couple of weeks, but I could not be more excited about the future of Lancer basketball."
At the start of Lorensen's tenure at Southwestern, he took over the program less than a month before the start of the school year in 2014 and assembled a team that posted a solid 23-10 record. In just his second season he guided the Spartans to a school record 25 wins. The very next year, the team marched to a 36-1 overall record and the National Junior College Athletic Association (NJCAA) national title in 2016-17. Lorensen went on to earn District Eight NJCAA Coach of the Year, National NJCAA DII Coach of the Year, NABC National Junior College Coach of Year, IBCA (Iowa Basketball Coaches Association) College Coach of the Year, and Hoopdirt.com NJCAA Coach of the Year honors.
In addition, he was selected as head coach of the NJCAA All-Star Game and asked to present at various Nike coaching clinics, among greats like coaches Bobby Knight and Bo Ryan. In his four seasons, Lorensen posted an overall mark of 113-25 after the team had won just 39 percent of its games the previous five seasons. He also led the program to a 35-13 Iowa Community College Athletic Conference record and captured back-to-back conference titles in 2015-16 and 2016-17.
Prior to taking over at Southwestern, Coach Lorensen served one season as head coach at Iowa Wesleyan University in Mount Pleasant, Iowa, and also had stints as an assistant coach at Truman State University (2011-13), University of Nebraska-Omaha (2008-11) and Grand View University (2007-08).
Lorensen said he is excited for the opportunity and ready to hit the ground running. "I'd like to thank Dr. Long and Chris Kassin for the opportunity to join the Mount Marty community as the head men's basketball coach. The foundation has been built over the past few years by Coach Schilling and Coach Tharp, and I am excited to work diligently to continue taking the program to new and unprecedented heights." He also shared his excitement about the growth of Lancer athletics, "The positive momentum at Mount Marty is at an all-time high with the new state of the art facility being constructed, vast improvements to Cimpl Arena, and the addition of Lancer Football. I am excited to get started and proud to be a Lancer."
Lorensen — who played basketball collegiately at Quincy University and Grand View University — holds a bachelor's degree in business administration, as well as a master's degree in business administration from Bellevue University.
A media opportunity to introduce Coach Lorensen will be held Friday, April 26 at 11:00 a.m. in the Welcome Center on the Mount Marty Campus.
For more information about Mount Marty College Athletics visit www.mtmc.edu.