Three faculty members welcomed at Mount Marty University for new academic year
September 1, 2022
September 1, 2022, Yankton, S.D. — Three faculty members, two new and one returning, joined Mount Marty University (MMU) this academic year, bringing with them years of experience in nursing, elementary education and criminal justice.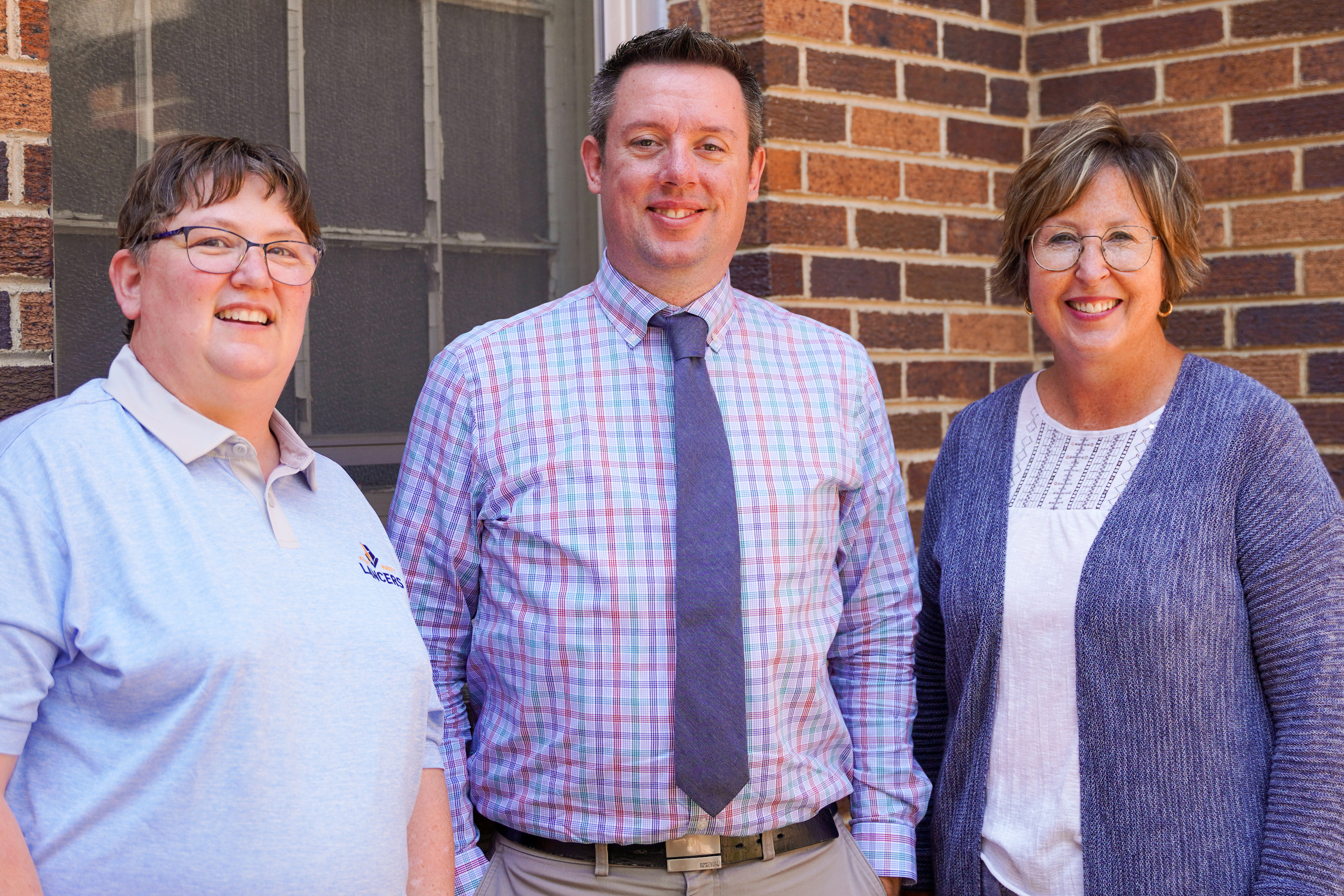 New 2022-23 hires include Dr. Stephen Bell, Jamie VanWinkle and Sr. Kathy Burt.
"We're grateful to welcome tremendous new additions to the university this year," Bill Miller, executive vice president and provost, said. "We know they will make a positive impact on our students this year and into the future."
Welcoming Dr. Stephen Bell

Dr. Stephen Bell
joins MMU after years of instructing criminal justice university courses at Johnston Community College in North Carolina and Geneva College in Pennsylvania. He also is a retired sergeant and spent more than 20 years in the Los Angeles Police Department, working in gang enforcement, undercover operations and legal affairs; he also was their continuing education coordinator and Police academy instructor.
He looks to teach students about real-world examples through his time with the LAPD in his position as an assistant professor in the criminal department. Dr. Bell believes in conversation-based teaching and is excited to bring his flare to MMU.

"Instead of solely learning from the knowledge and experiences of one professor, we can all learn from each other's lived experiences," Dr. Bell said. "We're all in the same class, but we each took different roads to get here. Why not take advantage of those diverse experiences to learn?"

Dr. Bell received his Bachelor's, Masters and Ph.D. in Criminal Justice and Leadership from Liberty University.
Welcoming Jamie VanWinkle

Jamie VanWinkle
comes to MMU after more than 35 years of teaching elementary education in the Yankton School District. Previously, she interacted with MMU students through the university's student-teacher program and is looking forward to working more closely with students to prepare them for a career in education. VanWinkle looks forward to encouraging future educators to be leaders and innovators in education.
"The atmosphere of hospitality and community at MMU has made my experience of transitioning to higher education welcoming and seamless, she said. "I am inspired to share my love for teaching to my students."
She received her Bachelor's degree in Elementary Education from Northern State and her Master's in curriculum and instruction and reading specialization from the University of South Dakota.
Welcoming back Sr. Kathy Burt

Sr. Kathy Burt
, RN, MSN, Ph.D., returns to Yankton and MMU to share her expertise in nursing. She will lead the junior-level clinical courses, teach complex care courses, and supervise junior clinics at Avera Sacred Heart.
"It is a gift to work in an environment that focuses on empowering students to grow in faith, knowledge, values, community and service to others," Sr. Burt said. "I am excited and grateful for the opportunity to join the faculty at MMU."
Sr. Burt is a 1993 MMU alumna with a background of more than two decades working in the field of nursing. She received her Master's in Science of Nursing and Ph.D. in nursing education from the Catholic University of America. Previously, Sr. Burt served as the interim chief nurse administrator and division chair of the MMU nursing department and an assistant professor of nursing. Sr. Burt is the 2014-17 recipient of the Avera Sacred Heart Hospital Endowed Nursing Chair.
The first day of classes for the 2022 Fall semester for Mount Marty University is Aug. 31. Students moved on Aug. 26-28 to participate in Mission Day and Welcome Day.