Story of South Dakota WWI Private Written by Mount Marty University Professor Airs on National TV this Saturday
December 6, 2022
DECEMBER 6, 2022, YANKTON, SD — A widespread lack of understanding around the global impact of World War I and life at the time in rural South Dakota inspired Mount Marty University (MMU) history professor, Dr. Rich Lofthus, to write a book. The story behind "From Wentworth to the Western Front" airs on the Cable-Satellite Public Affairs Network (C-SPAN) on Dec. 10.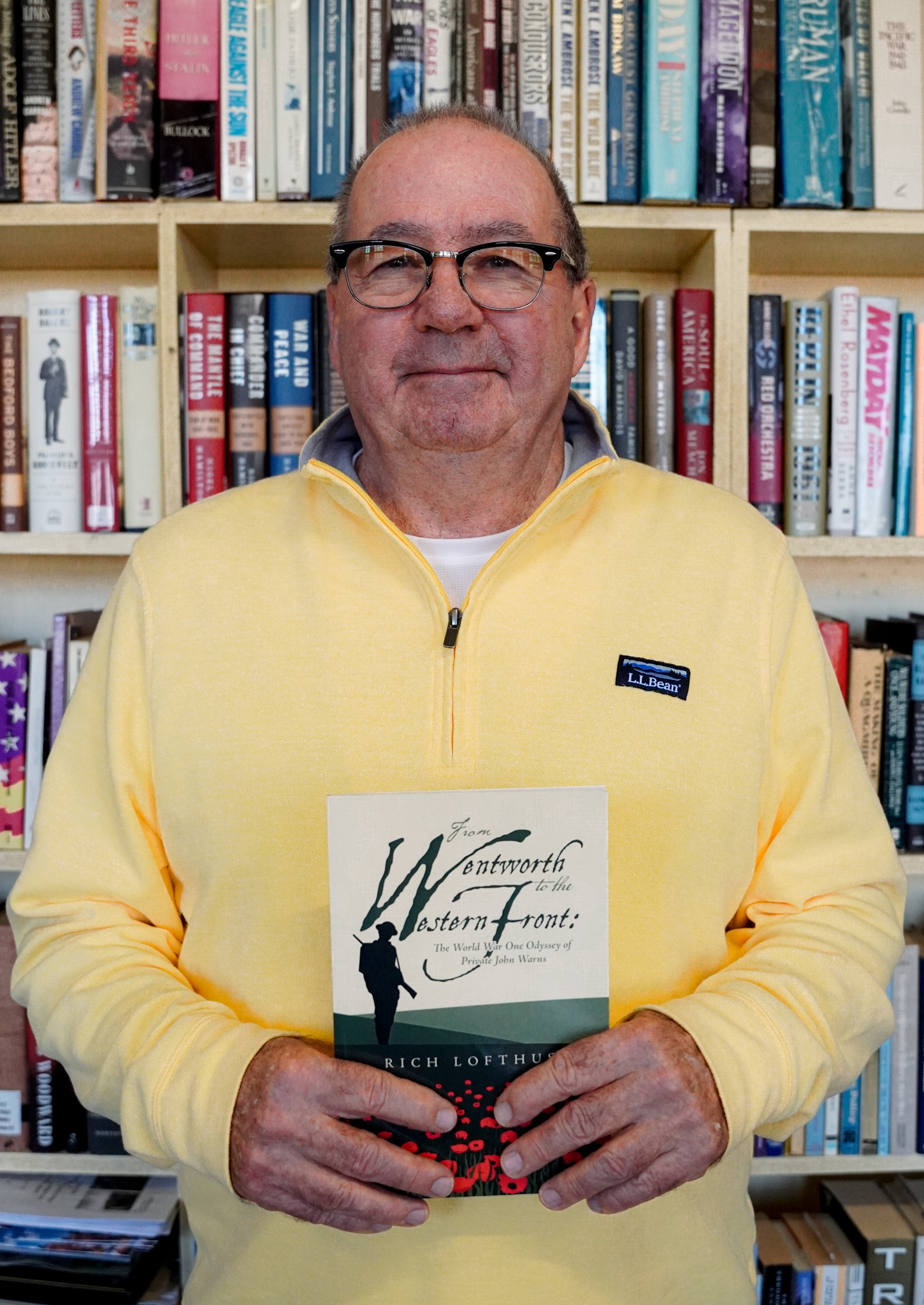 The 70-minute program will examine the war front and the home front of WWI from the perspective of Wentworth, South Dakota native, Private John Warns' family correspondence—a collection of over 150 letters.

"World War One is overlooked...and not a lot of attention has ever been paid to what happened in places like rural South Dakota during the war," Lofthus says. "Viewers will see and hear a South Dakota story about the Warns family and how they were impacted by World War One."

The program joins C-SPAN's "Lectures in History" series, which joins students in the classroom to hear lectures on topics ranging from the American Revolution to 9/11. MMU welcomed C-SPAN to campus on Nov. 1 for recording.

Lofthus' lecture airs live on C-SPAN 2 at 7:00 and 10:00 a.m. and 7:00 and 10:00 p.m. CST on Saturday, Dec. 10 and will also be available online at C-SPAN.org. "From Wentworth to the Western Front" is available at Zandbroz Variety and the Old Courthouse Museum in Sioux Falls and online at Amazon and Barnes & Noble.

###
About Dr. Rich Lofthus
Dr. Rich Lofthus is a History professor at Mount Marty University in Yankton, South Dakota. He studied theology and church history at the University of British Columbia and received his doctorate from the University of North Dakota. He teaches courses on world culture, U.S. history, Recent America and the Korean and Vietnam wars. His passion for researching and writing about World War I began when a student brought a shoebox full of WWI-era letters to class. He has since published several WWI stories.