Stephanie Faulhaber Named Mother Jerome Schmitt Presidential Scholar
April 30, 2020
Mount Marty College is pleased to announce that Stephanie Faulhaber has been selected as the 2020-2021 Mother Jerome Schmitt Presidential Scholar. A nursing major from Wessington Springs, SD, Faulhaber was selected for this prestigious scholarship by demonstrating academic excellence and active participation in the Mount Marty community.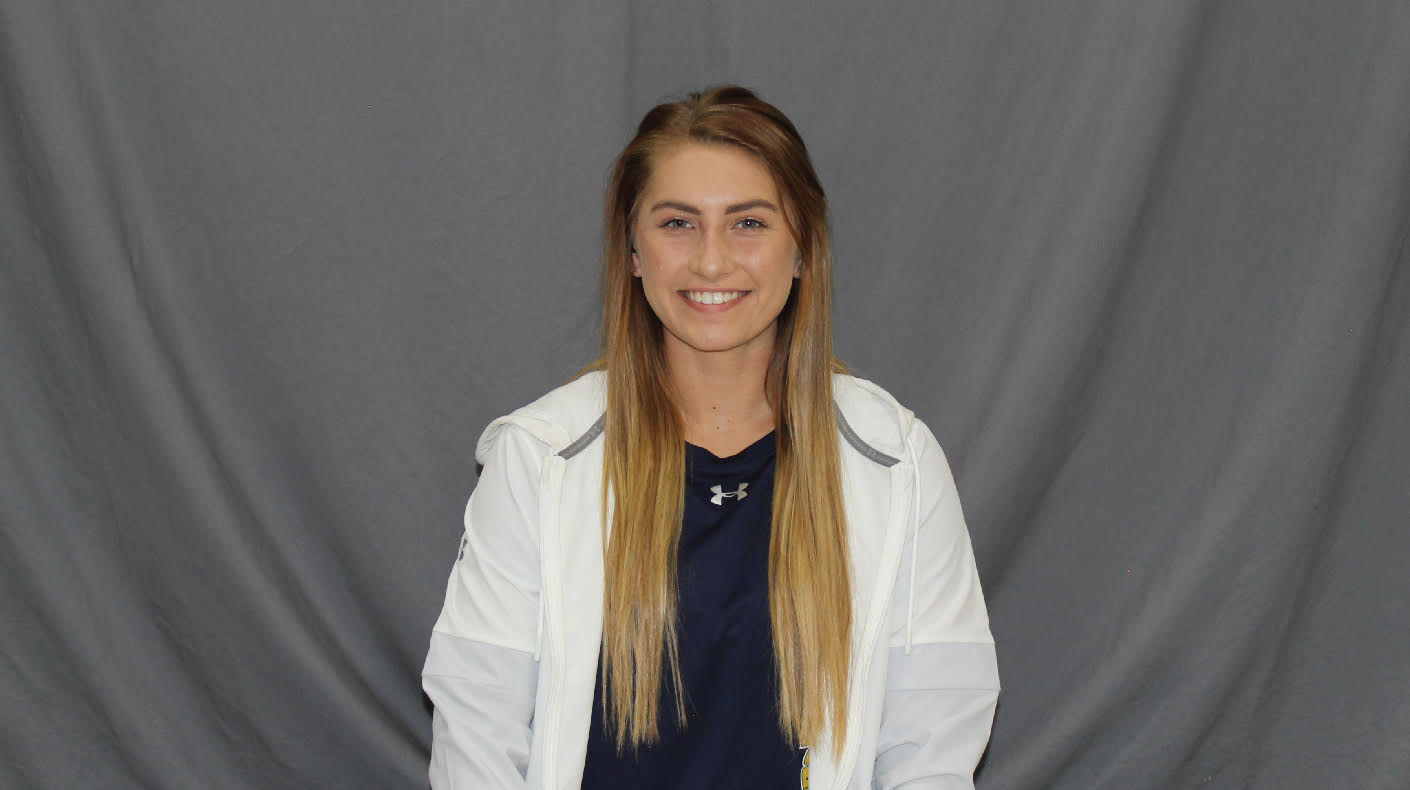 "It was uplifting in this time of negativity and doubt," said Faulhaber on her win. "I know Shiann [Hansen] who had won this award last year. I got to hear her speak at the Presidential Award Banquet, and she did an outstanding job. I was thinking to myself what an honor it would be to win that scholarship and now here we are!"
Faulhaber went above and beyond during the application process, actively seeking information on Mother Jerome Schmitt, the scholarship's namesake, before submitting her application.
"She was a person of passion and perseverance, and she continued to build the chapel during the time of the Great Depression," described Faulhaber. "I felt like I related to that by working in the healthcare field. I work in the ICU taking care of unconfirmed COVID-19 patients. That's where I feel like I am called to be compassionate and help others in their time of need."
Beyond working in the ICU and as a patient care technician for Avera, Faulhaber has made her mark through active participation in various programs, including track (Faulhaber holds the team record for 60m hurdles), theatre, choir, student orientation and the ambassador program. She credits her ability to balance her commitments around campus with the heavy workload of the nursing program to the support she receives from the Mount Marty community.
"What is great is that we all support each other," she said. "No matter what sport you are in, no matter what class you are in…we are all rooting each other on so we can be the best version of ourselves. No matter what I do, there is no variation in the amount of support that each individual group receives."
Now on the verge of her senior year, Faulhaber looks forward to the future – an internship at Avera McKennan hospital, prospects for her preceptorship and her final year as a Lancer track athlete.
"The Mount Marty community is different from anything I've experienced before," said Faulhaber. "You hear people say that Mount Marty is their home away from home and it couldn't be more true. Everybody at Mount Marty, whether they are faculty or running the register at Benny's, is there for us and sometimes they want us to succeed more than we want to see ourselves succeed. It's an amazing environment to be a part of."
The Mother Jerome Schmitt Presidential Scholarship is a full-tuition scholarship granted annually to one senior student and is named after Mother Jerome, who assisted in the opening of Mount Marty Academy in 1922 and Mount Marty Junior College in 1936. She served as Mount Marty College's first president from 1936-1957 and the elected prioress of Sacred Heart from 1932-1961.
To learn more about the Mother Jerome Schmitt Presidential Scholarship, in addition to other scholarships and financial aid offered by Mount Marty, visit our scholarship information pages.