South Dakota's Beloved Pizza House Reveals New Lancer Days Pie
September 29, 2023
Mount Marty University's newest and bluest mascot, Benny the Lancer, has inspired a new feature pizza at Charlie's Pizza House just in time for Lancer Days.
Benny's BBQ pizza is topped with a signature smokey sauce, mozzarella, meatballs, bacon, pepperoncini, and a drizzle of spicy mustard.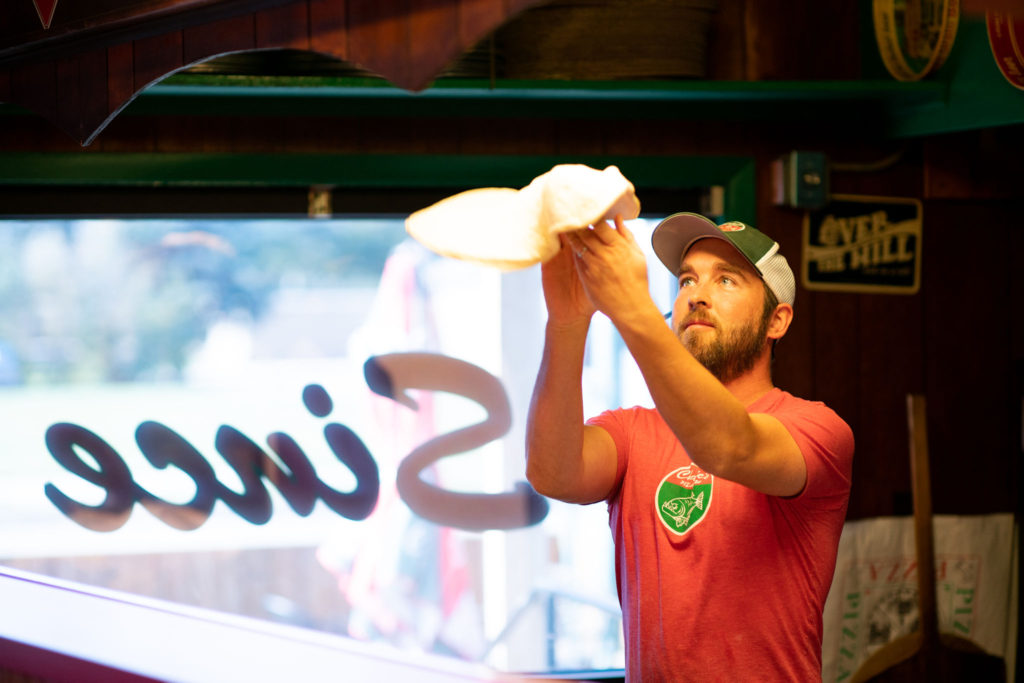 For those feeling adventurous, Benny recommends adding sauerkraut.
"[The pizza] is really focused around football and what's going to get people excited for game day," said Charlie's general manager Nick Johnson, who collaborated with store manager, Logan Fleer, to create three finalists.
The duo experimented with their favorite ingredients for a week before landing on two ideas: Benny's BLT and Benny's BBQ. The winning game day 'za was chosen by MMU leadership and marketing after a taste test.
"We went into this with the goal of crafting a pizza that truly embodies the spirit of game day, and the team at Charlie's exceeded our expectations," said Dr. Bill Miller, MMU executive vice president and provost, and celebrated foodie on campus. "We are grateful to belong to a vibrant community that wholeheartedly embraces and supports our Lancers. Plus, the pizza is really delicious!"
Charlie's, the oldest still-operating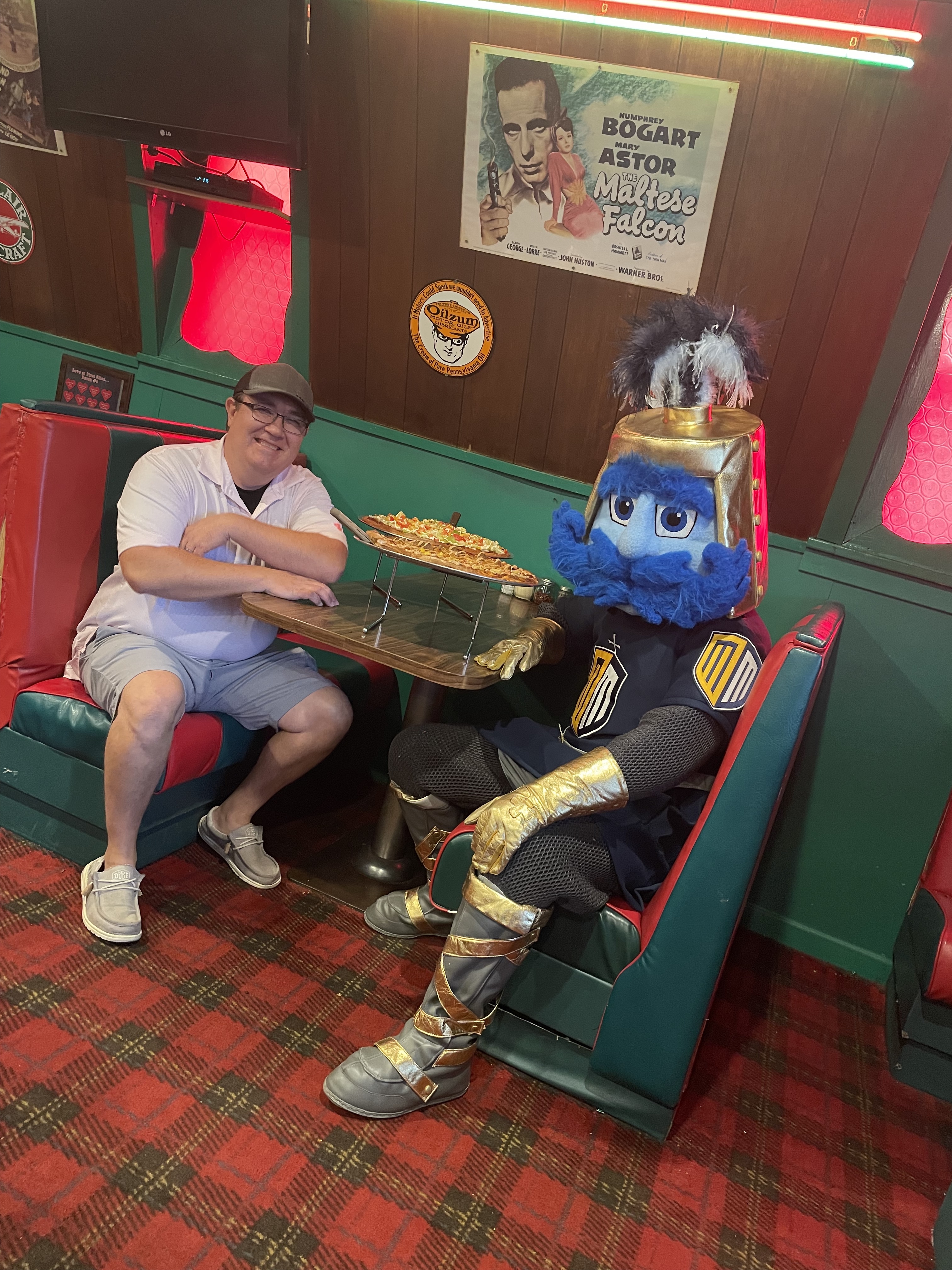 pizza house in South Dakota, is a tradition for many alumni, students, families, faculty and staff. The restaurant has had the same feel, atmosphere, and charm since opening its doors across from the university in 1959.
"Charlie's has been a favored gathering place for Mount Marty students for quite some time," said owner Chuck Rezac. "We've welcomed couples who first met at Mount Marty and chose Charlie's for their first date. Being involved in something that commemorates the Lancers—whether they sport a blue mustache or not—is consistently a meaningful experience."
Benny's BBQ pizza is available through Lancer Days, Sept. 25-Oct. 1, and while supplies last at Charlie's Pizza House in Yankton.