Sioux Falls Police Attend Benedictine Leadership Retreat at Mount Marty for Third Consecutive Year
January 9, 2023
JANUARY 9, 2023, YANKTON, SD — Mount Marty's Benedictine Leadership Institute (BLI) builds professional leaders through biannual executive leadership retreats. Over the last few years, the program has earned the dedication of a unique group of leaders in Sioux Falls—the police department.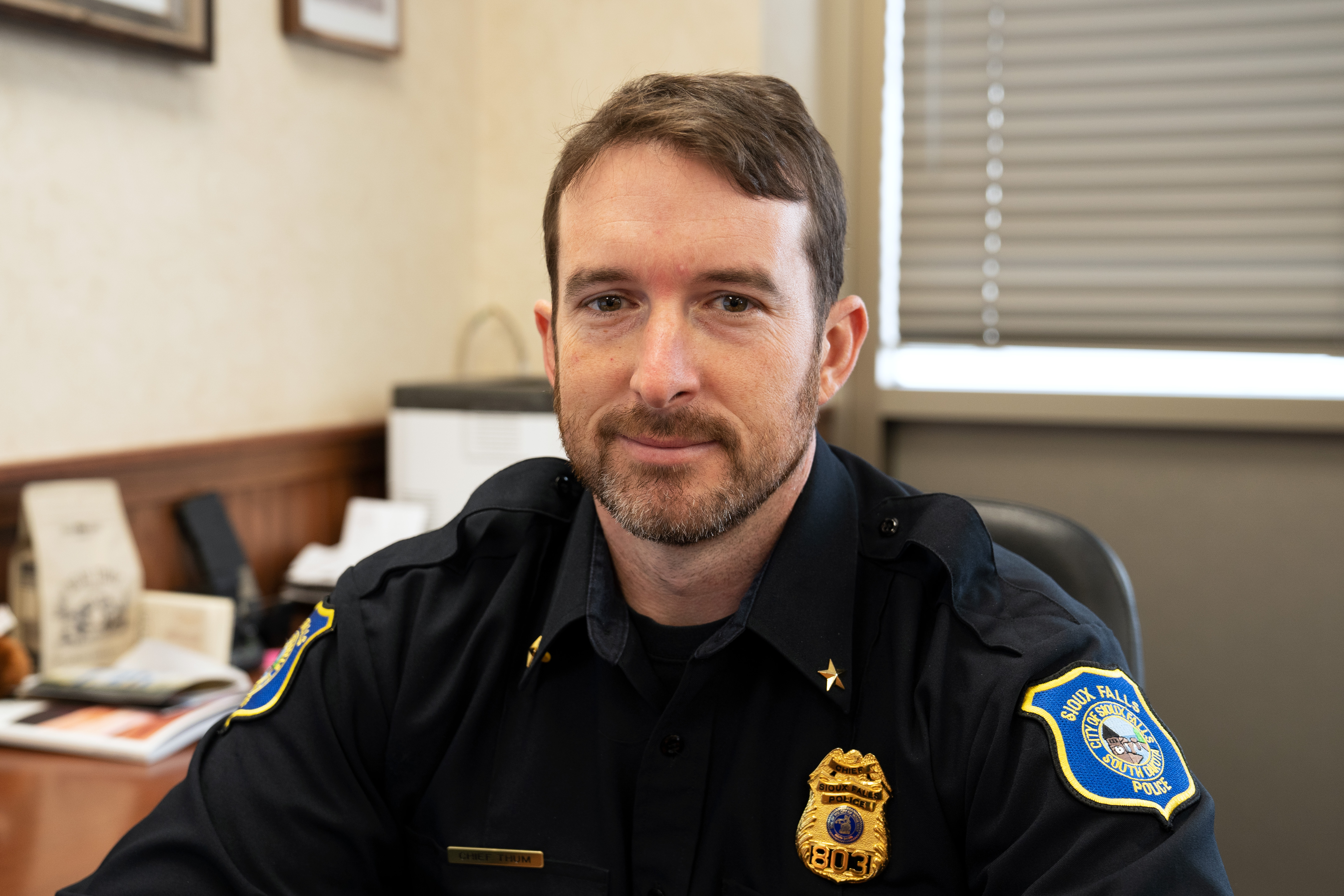 Every fall and spring since 2020, a member of the Sioux Falls Police Department has joined a BLI cohort for three days of professional leadership training.
"Our job isn't to help them be good police officers. Our job is to help them understand what it means to be a good human," says Joe Rutten, director of BLI. "This ability to be human and to live good lives is a classical thing that humanity has thought about for a long time and what the Benedictine Leadership Institute is doing is excavating this ancient wisdom and putting it into modern contexts."
By helping professionals think more deeply about who they are, how they can be the best version of themselves and how to live purpose-driven lives, the program integrates the Benedictine principles of being a good human—community, hospitality, Awareness of God and lifelong learning—into being a good police officer, educator, healthcare provider, financial officer or entrepreneur, to name a few.
"We gain a new perspective by talking to people in different disciplines and fields, and we bring a unique perspective on what we see in the world," says Sioux Falls Chief of Police, Jonathan Thum, who completed the program as a lieutenant under former Chief of Police, Matt Burns. "It helps our officers understand the bigger picture and helps the public understand more about what we do."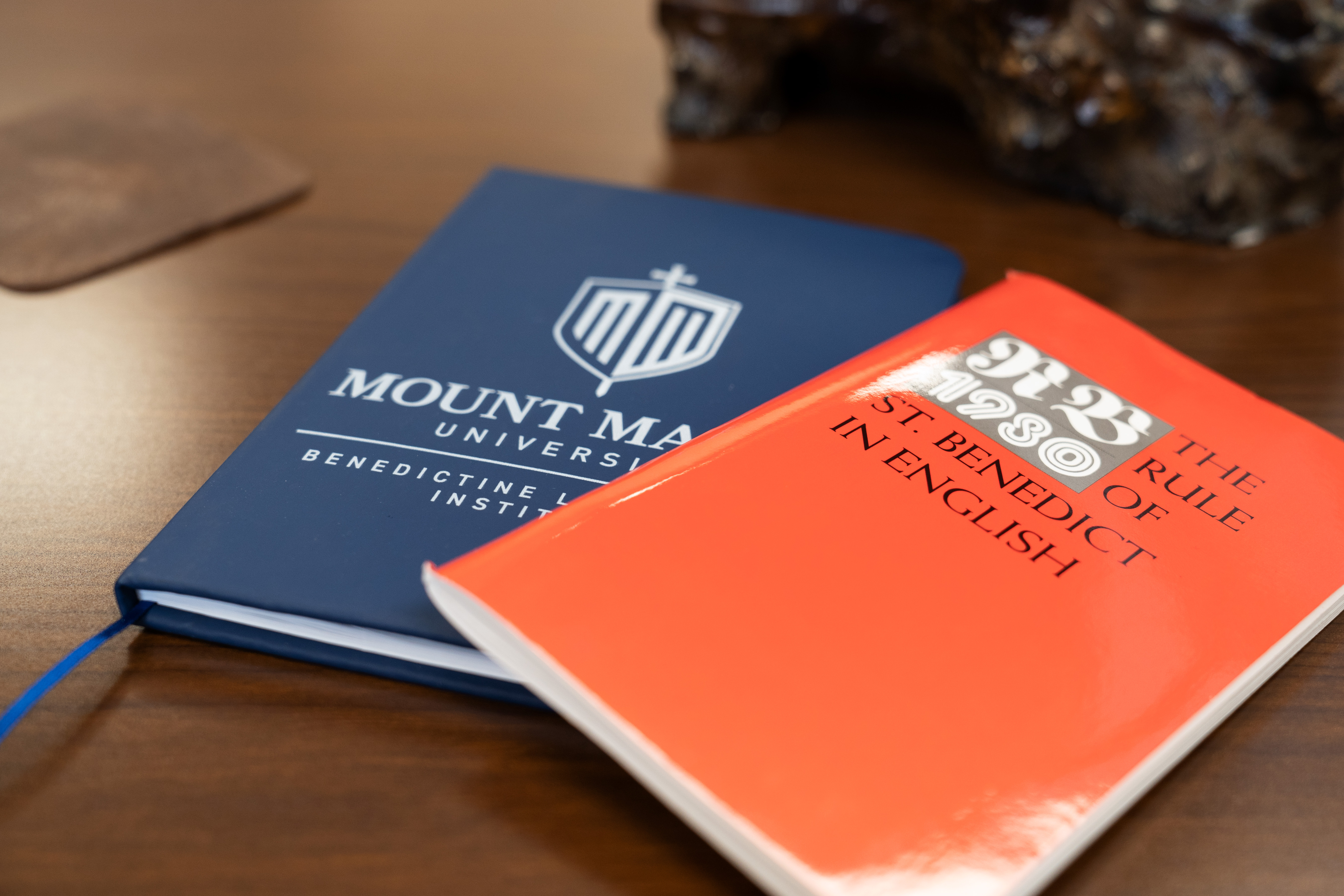 Thum says the retreat was also a reminder of who he is in this world and the role he plays in his family, workplace, community and city. "I keep the Benedictine values in my office," he says. "I put them on my shelf so I can think back and reflect on those principles."
While law enforcement officers receive training throughout their careers, the department is excited to continue with BLI.
"We go to a lot of training," shared Thum. "And we want this to be one where [members of our department] can step away and work on themselves."
For more information on the Benedictine Leadership Institute and upcoming executive leadership retreat in March, visit
mountmarty.edu
.
###
About the Benedictine Leadership Institute for Professionals

The Benedictine Leadership Institute at Mount Marty University focuses on building professional leaders and organizations through a variety of transformative programs designed to give professional leaders and managers the concepts and tools to create and foster vibrant, productive organizations and communities. The program draws from timeless leadership principles and classical virtue ethics as they relate to dynamic and changing workplaces.
About Mount Marty University

Founded in 1936 by the Sisters of Sacred Heart Monastery, Mount Marty University is a Catholic, Benedictine institution of higher education located along the bluffs of the Missouri River in Yankton, South Dakota, with additional locations in Watertown and Sioux Falls. Mount Marty offers undergraduate and graduate degrees with particular focus on student and alumni success in high-demand fields such as
health sciences
,
education
,
criminal justice
,
business
,
accounting
,
recreation management
and more. A community of learners in the Benedictine tradition, Mount Marty emphasizes academic excellence and develops well-rounded students with intellectual competence, professional and personal skills and moral, spiritual and social values. To learn more, visit mountmarty.edu.