My Pizza, by Benny
September 19, 2023
I love pizza. And I love short walks from my home on The Mount. So, it is fitting that Charlie's Pizza in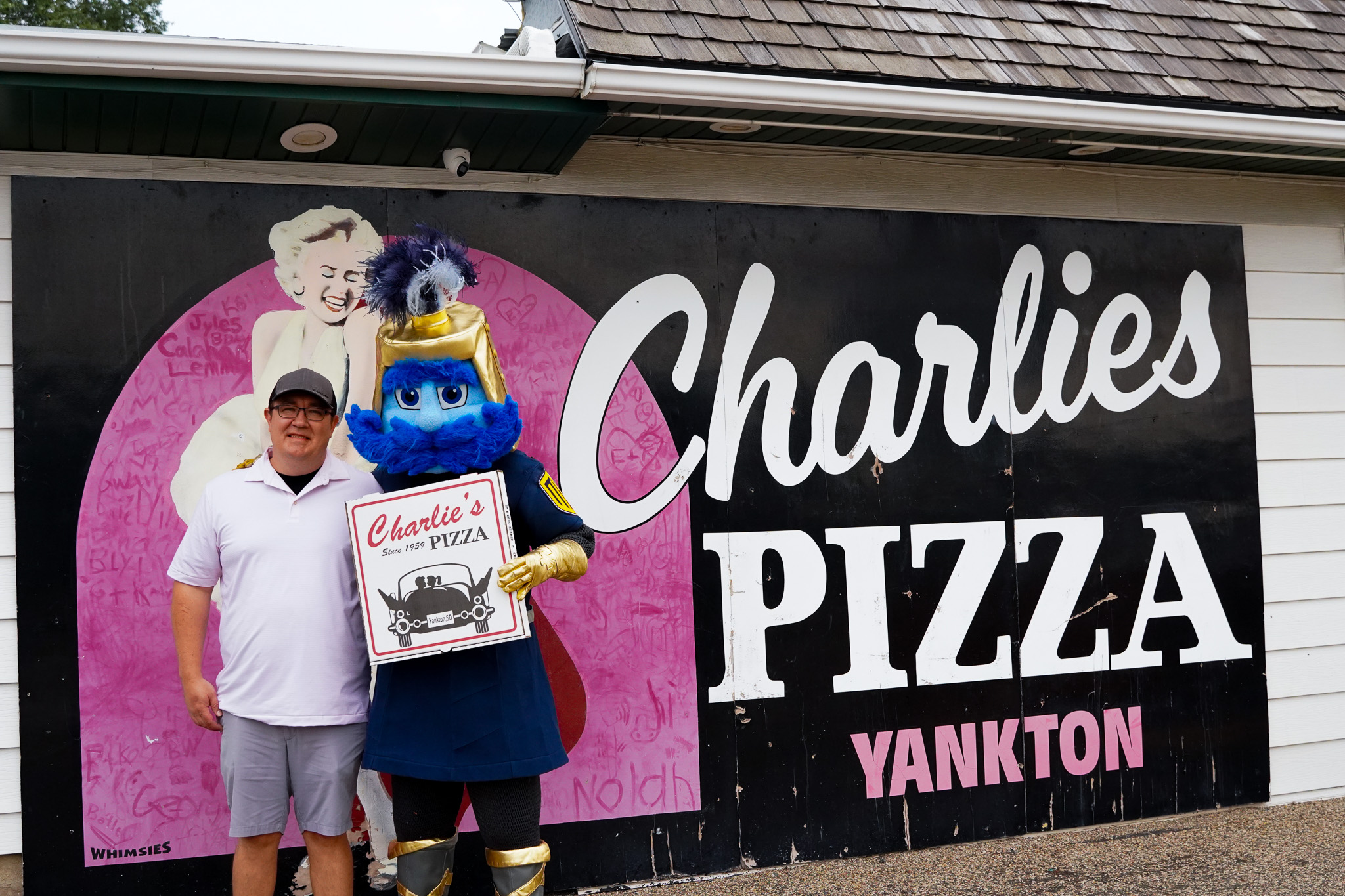 Yankton offered to create a pizza in my honor ahead of Lancer Days 2023. Starting Monday, September 25, you can try Benny's BBQ Pizza at Charlie's while supplies last.
Did you realize all you have to do for Charlie's to create a pizza in your name is show up with a big blue mustache? It's so simple. They even gave me choices. I think you should grow a big blue mustache and ask Chuck Rezac, the friendly owner of Charlie's, about your pizza. Enjoy the picture of my family and me with the pizza. And get over to Charlie's starting Monday, September 25 for Benny's BBQ Pizza.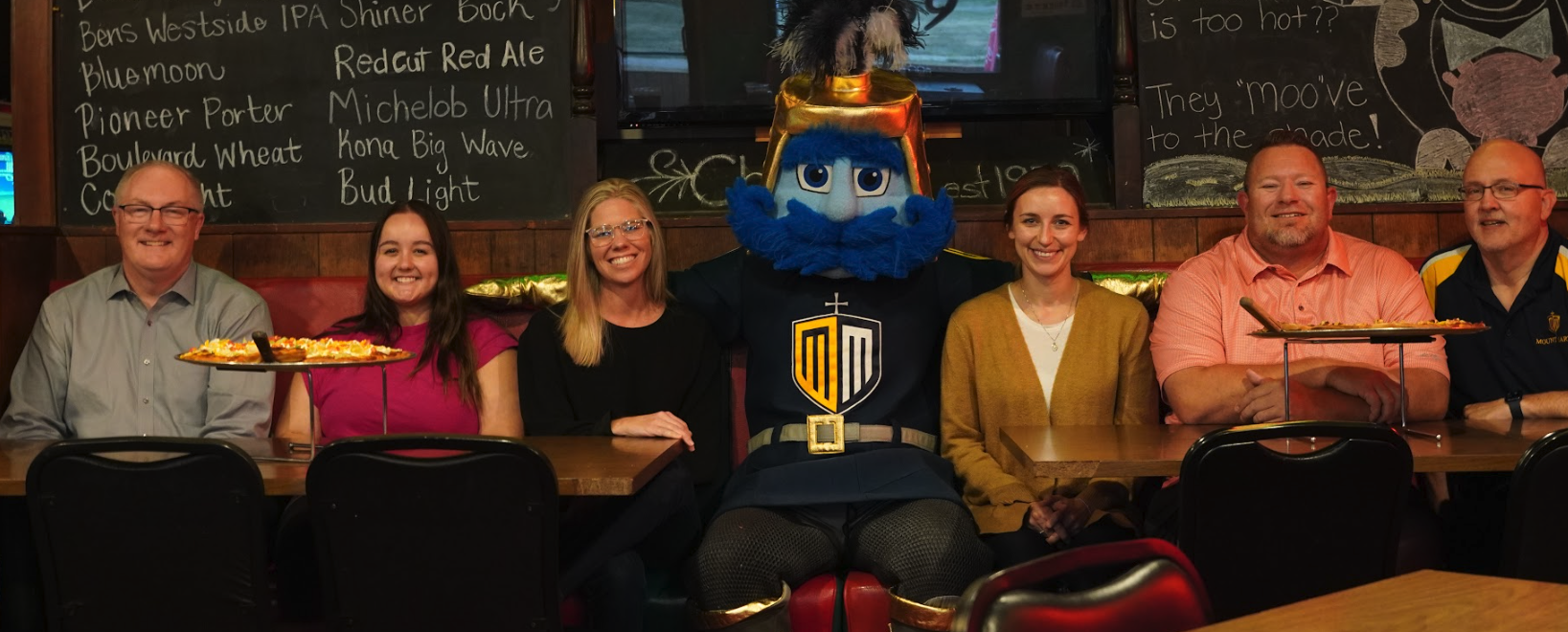 Pictured left to right: Dr. Marc Long, Ashley Bargstadt, Heidi Marsh, Benny the Lancer, Johanna Jablonoski, Andy Bernatow, and Dr. Bill Miller.
###
Benedict The Lancer (Benny) joined the Lancer Family in October 2022. He is the loyal defender of The Mount, but also a lovable, mischievous prankster with a blue mustache. You can find him at events throughout the year, and he's always up for a photo and a high five.