Mount Marty's Dr. Andrea Roberts defines success by helping others
March 30, 2022
MOUNT MARTY UNIVERSITY, YANKTON, S.D. — Dr. Andrea Roberts is the CRNA/DNAP program director at Mount Marty University's Sioux Falls location and has been since 2020. She grew up with a soft heart and a passion to give back and help others—qualities that have led to her 30-year—and counting—career in healthcare.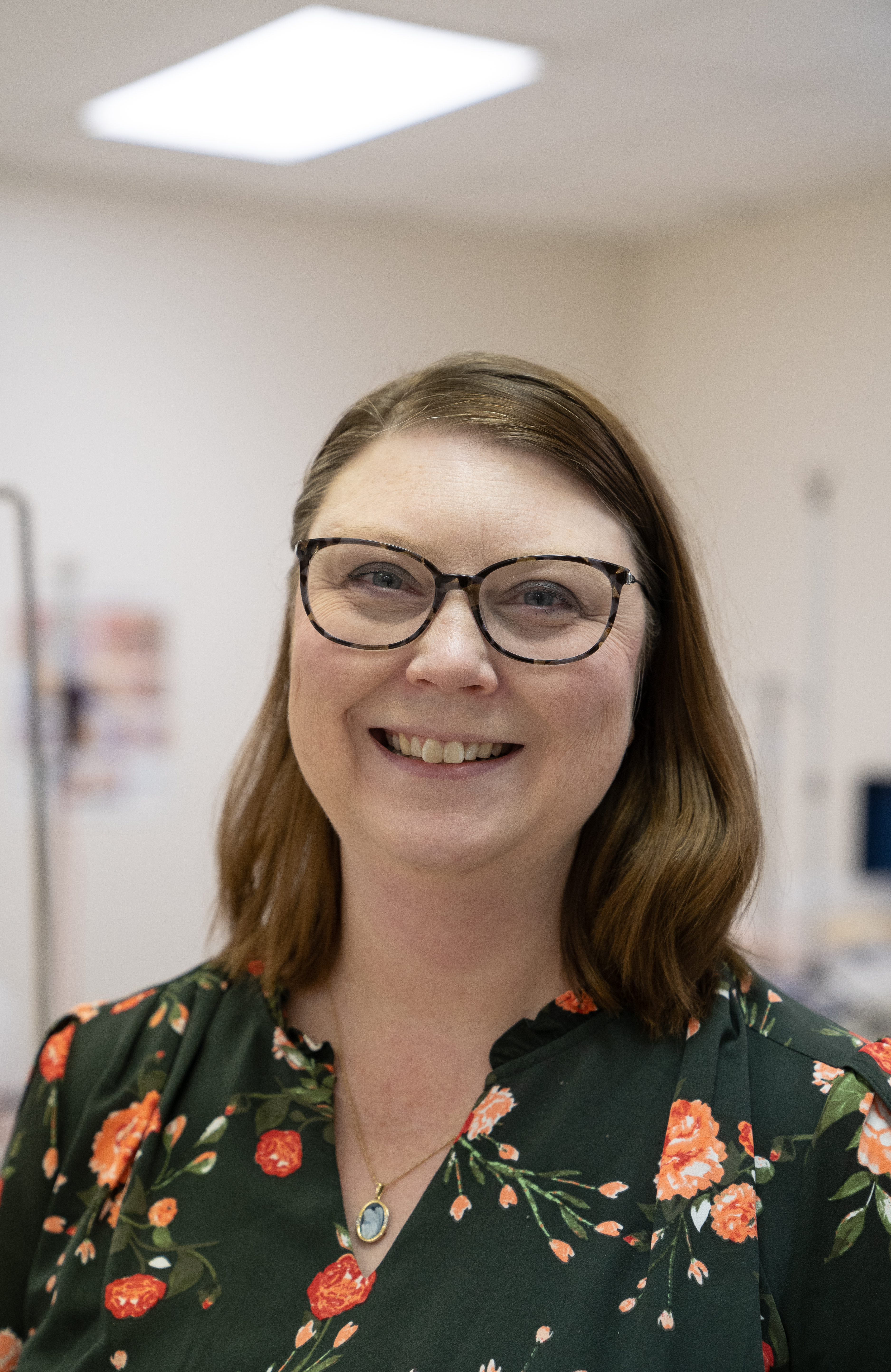 "Giving back fills my cup. You can say success, but really, what is success? To me, it doesn't mean anything unless you're helping somebody else get to where they want to be."

That passion to give and serve runs in her family. As the child of an army troop, she grew up all over the country and attended high school in Alaska. "While I was in school, my dad always talked to me about becoming a nurse and joining the ROTC," she said.

After completing her bachelor's degree in nursing, an ROTC scholarship lead Dr. Roberts on her first duty assignment working on the medical-surgical floor at the Army Medical Center in Tripler, Hawaii. It was there that her decades-long career in anesthetics first began.

"I had a realization that nursing wasn't for me anymore," said Dr. Roberts. "My husband was an anesthesia tech and he told me that 'these nurses smile all the time,' so I met the anesthesia students there, the CRNAs and anesthesiologists, and that's when I figured out anesthetics was what I really wanted to do."

Following training, Robert's first duty assignment as a nurse anesthetist was back in Fort Wainwright, Alaska. Years later, a move to her husband's home state of Minnesota—and a strong desire to teach—connected Dr. Roberts to the community at Mount Marty. When MMU began offering its doctorate program, she jumped at the opportunity to head back to school. And again, when an educator position opened.

"Mount Marty is very community-based. We're here to take care of each other and I really take that to heart," said Dr. Roberts. "Something that gives me a lot of joy is knowing that these students are going to grow into amazing practitioners. I know that maybe something I say or teach them will carry on through them. It's almost like leaving behind a legacy."

As Dr. Roberts nears her third year teaching at Mount Marty, the impact she's made as an educator and program director have become big pieces of that legacy—especially as she continues to lead and navigate up and coming nurse anesthetists through the twists and turns that have impacted their education over the last few years.

"In the Army, we always say 'train as you fight, fight as you train,' and our students are doing just that. They're taking care of COVID patients and learning things we never dealt with when we went through school," she said. "In the end, it's about having faith in the future and inspiring our students to be great practitioners, to really love what they're doing, and to know why they're doing what they're doing."

She said she can relate to her students during the last few years of uncertainty, as she went through something similar while attending school on the East Coast during 9/11. "I can alleviate some of their fears by saying, 'This is how we're going to work around it. We're going to forge the future ourselves and turn it into something new.'"

Dr. Roberts' love for what she does extends even further than her role at Mount Marty and into the rural communities of Minnesota. She's also a CRNA at the Sanford Clinic in Luverne, Minnesota, and recently, president of the Minnesota Association of Nurse Anesthetists (MANA), a professional organization that advocates for and serves nurse anesthetists across the state.

When asked about her role as president, Dr. Roberts shared, "We are here to serve the people of Minnesota and our nurse anesthetists, promote them and allow them to have the practice environments they need. We support our members so that together we can take care of the patients in our communities."