Mount Marty Selects Fresh Ideas to Lead Dining Services
May 16, 2023
With a focus on fresh, made-from-scratch food and excellent customer service, Mount Marty University has selected Fresh Ideas as its newly appointed dining service company. The new dining partner will begin service to students, faculty, and staff at the start of the Fall 2023 semester. Fresh Ideas Regional Director of Operations Mitch Pinkelman said, "Fresh Ideas looks forward to our partnership with Mount Marty University and creating a dynamic, engaging program for the students. We appreciate the opportunity to serve not only the students and faculty at Mount Marty but also the community of Yankton."
As part of the new partnership, Mount Marty University and Fresh Ideas are spearheading a renovation of the Roncalli Center Dining Room this summer. Renovation plans include reconfiguring the student traffic flow within the dining hall to make visiting the dining stations as convenient as possible, visually enhancing the dining center with artwork and graphics, and updating seating and furniture, to name a few. The renovation is scheduled to be completed in August. The revamped dining center is designed to reflect Mount Marty University's values and its vision for food service on campus.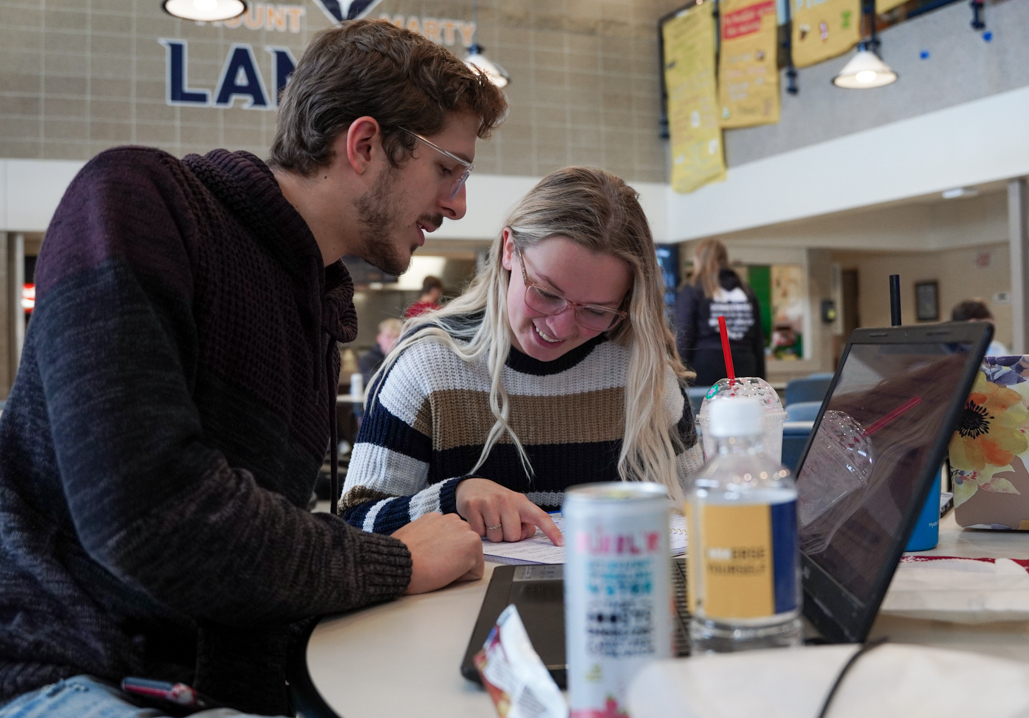 In addition to implementing an innovative dining program at Mount Marty University, Fresh Ideas is excited to offer a wide range of catering services to campus facilities, organizations, and beyond. The Yankton community and surrounding area will also benefit from the catering options offered by Fresh Ideas. The company plans to engage civic groups and promote catering throughout the community for those seeking affordable, made-from-scratch foods for events of all kinds. "Our role extends beyond the Mount Marty campus," remarked Pinkelman, who added, "We view our catering program as a way to serve the greater Yankton area with fresh food and warm hospitality."
Fresh Ideas prides itself on responding to the latest food industry trends and its customers' dietary needs. They are equipped with nearly 25 years of experience working in collaboration with dozens of colleges and universities throughout the Midwest to prepare a vast array of balanced meal options for their partners. "We are equally excited for Fresh Ideas to be on our campus. We are committed to this partnership as we jointly serve our students and surrounding community," said Dr. Marc Long, president of Mount Marty University.
###
About Fresh Ideas
Founded in 2000, Fresh Ideas is a dynamic food service management company headquartered in Columbia, Missouri. Fresh Ideas provides food service management solutions for higher education institutions. For more information, visit freshideasfood.com.
About Mount Marty University
Founded in 1936 by the Sisters of Sacred Heart Monastery, Mount Marty University is a Catholic, Benedictine institution of higher education located along the bluffs of the Missouri River in Yankton, South Dakota, with additional locations in Watertown and Sioux Falls. Mount Marty offers undergraduate and graduate degrees with particular focus on student and alumni success in high-demand fields such as health sciences, education, criminal justice, business, accounting, recreation management and more. A community of learners in the Benedictine tradition, Mount Marty emphasizes academic excellence and develops well-rounded students with intellectual competence, professional and personal skills and moral, spiritual and social values. To learn more, visit mountmarty.edu.