Mount Marty College Names Taryn Urbaniak the 2018-19 Mother Jerome Scholar
April 6, 2018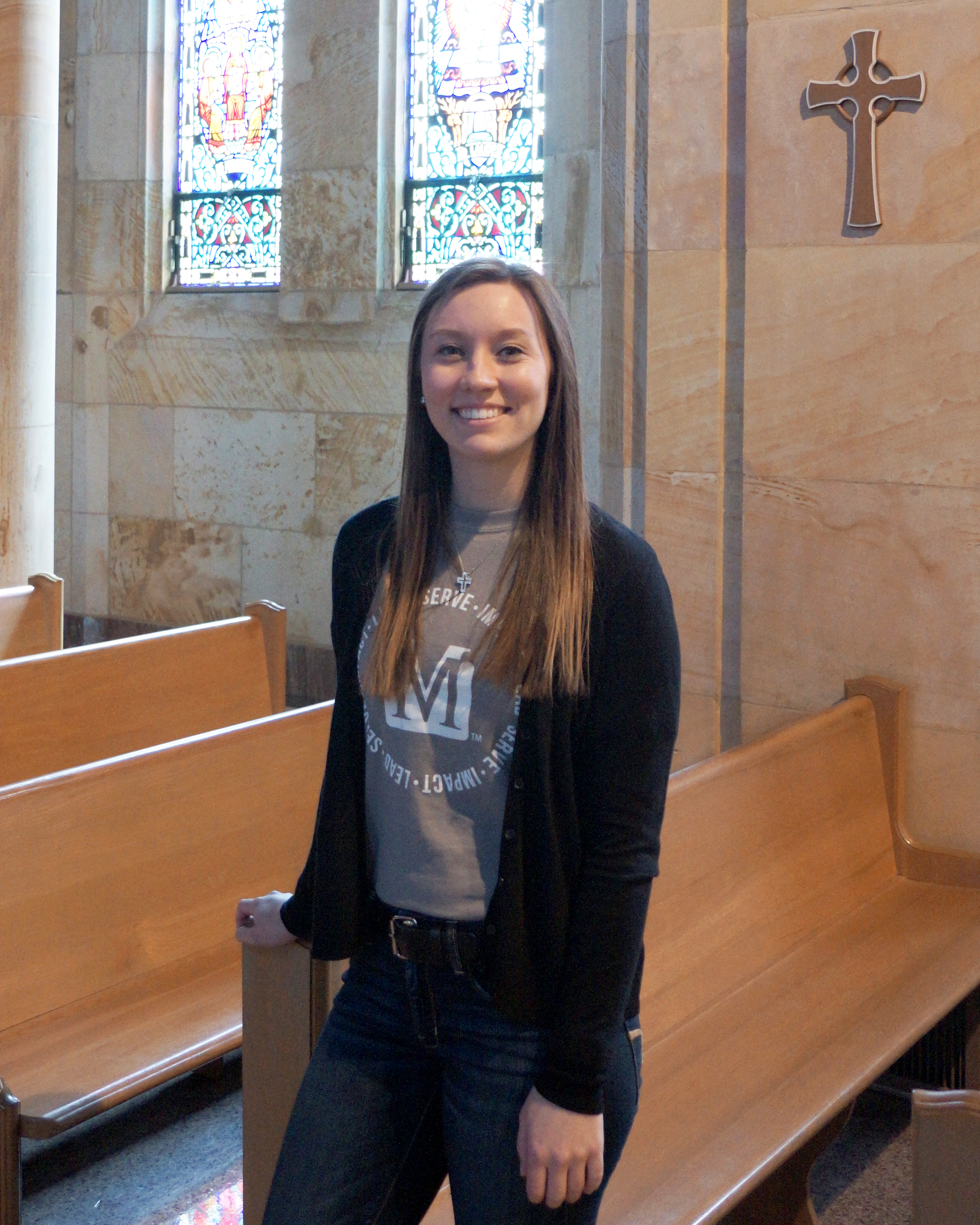 YANKTON, SD – Mount Marty College (MMC) has selected Taryn Urbaniak as the Mother Jerome Schmitt Presidential Scholar for the 2018-2019 academic year.
A nursing major from Sturgis, South Dakota, Urbaniak was selected to receive the prestigious, full-tuition scholarship based on her scholastic achievement, participation, and contribution to the academic and civic community, along with faculty recommendations.
"Being named the Mother Jerome Scholar really is an honor," says Urbaniak. "Mother Jerome was such an awesome woman and receiving a scholarship that was named after her is really humbling. It is very exciting for me to see all my hard work paying off."
Urbaniak's involvement at MMC ranges from the Student Government Association and Ambassadors to serving as a tutor in the Center for Academic Excellence and as a student representative on the Academic Standards and Admissions Policy Committee - but to Urbaniak, getting involved is just part of the MMC experience.
"I love the community aspect of Mount Marty, everyone is so supportive of each other, and I've made so many good friends here," she says. "I think that Mother Jerome lives on today through our strong, tight-knit community."
The Mother Jerome Schmitt Presidential Scholarship is presented every year in honor of its namesake, Mother Jerome. She assisted in opening Mount Marty Academy in 1922, where she taught for ten years. In 1932 she was elected prioress of Sacred Heart Convent and served in that position for 29 years. Under her leadership, Mount Marty Junior College began in 1936. Mother Jerome Schmitt served as Mount Marty College's first president from 1936 to 1957.
Learn more about the Mother Jerome Schmitt Presidential Scholarship and other scholarships and financial aid available at MMC at www.mtmc.edu.