Mount Marty College Continues Thanksgiving Food Basket Project to Support Yankton Families
November 28, 2019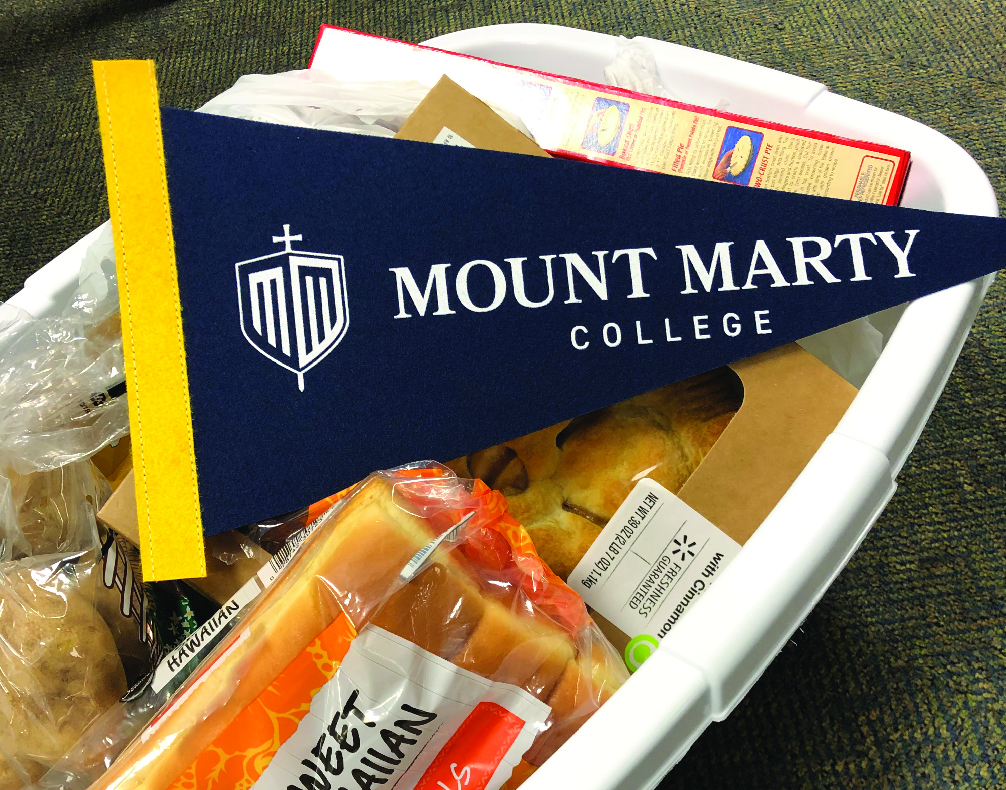 In a tradition more than 15 years in the making, Mount Marty College (MMC) has come together for the Thanksgiving Basket Project. This year, the project provided 27 families with food for Thanksgiving.
Campus departments, student groups or individuals volunteer to sponsor a basket for a family, and then fill it with enough food for that family to create a Thanksgiving meal. This year, the families ranged in size from 3 to 17. The baskets are then blessed in a ceremony at Mount Marty and delivered to the receiving families.
The Blessing Ceremony was held on Tuesday, November 26, and was attended by the basket donors and members of the Mount Marty community. Jordan Foos, the Director of Campus Ministry at Mount Marty and organizer of the project, expressed gratitude for the strong response to the project this year and adds, "In this way, we recognize the dignity of all our neighbors and take a small step toward imitating Jesus, who has shown us the way of self-giving love."
For more information about Mount Marty College's Thanksgiving Food Basket Project contact Jordan Foos at jordan.foos@mountmarty.edu or by phone at 605-668-1392.