Mount Marty Announces New Archery Coaches
June 29, 2020
Today, Mount Marty announced the addition of two new members of the coaching staff members and both will be working within the NFAA Easton Yankton Archery Center facility.
Vic Wunderle, a two-time Olympic medalist, will serve as the new Head Coach for the Mount Marty Lancer Archery team and will also assist with programs at the archery center. He is an eight-time World Champion and has spent 25 years as a member of the United States Archery team. Wunderle has won 46 National Archery Championships in compound, recurve, indoors, outdoors, field and 3D. He has over 35 years of experience in the archery industry and holds a bachelor's degree in Wildlife and Fisheries Science from Texas A&M University. Wunderle is a NTS Level 4 certified coach who has privately coached and mentored students and teammates to a number of championship titles and teams throughout his illustrious career.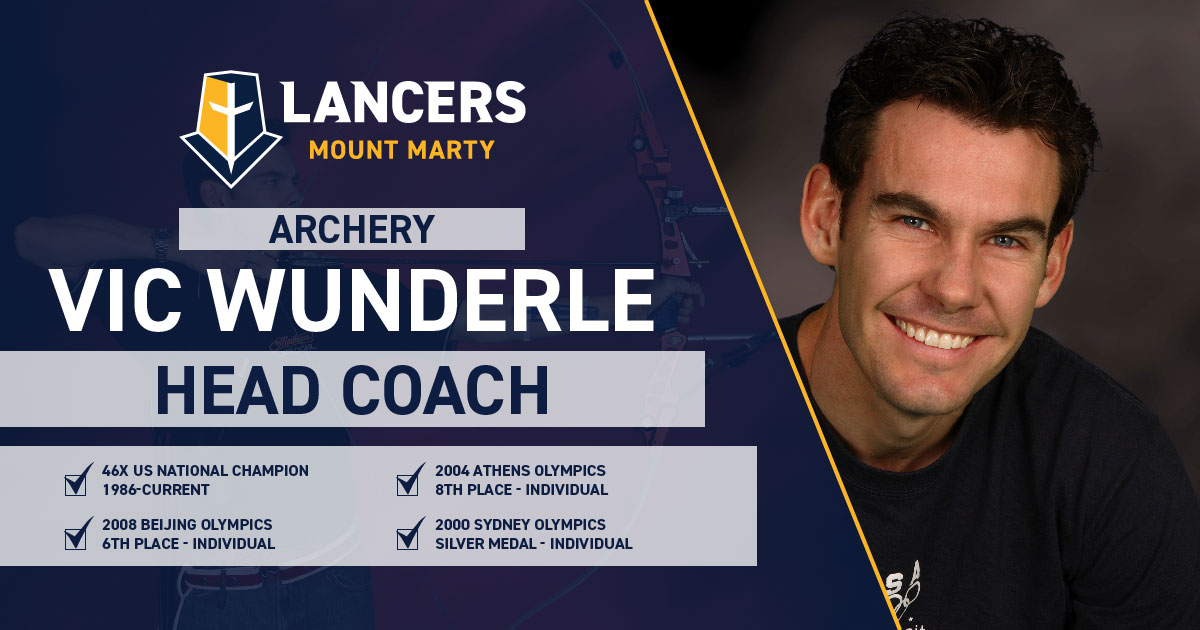 Bruce Cull, Director of the NFAA Easton Yankton Archery Center said, "We are thrilled Vic will be joining the staff. His depth of experience in the archery community is a great fit for us and the collegiate program. In our partnership with Mount Marty, we built a strong foundation and we look forward to Vic elevating it to the next level."
"I'm very excited about this new chapter in my life," said Wunderle. "I've been to Yankton several times for tournaments and have been very impressed with the NFAA facility, staff and the Yankton community! Working with such a great team at the world's largest archery center is a dream come true! The MMU archery program has done incredibly well for such a new program and I look forward to working with the athletes in achieving top-level success!"
Taking the reigns as the Mount Marty Archery assistant coach is Samantha Rayburn. Rayburn, a former compound collegiate archer, studied at the University of Cumberlands where she earned Academic All-American honors and numerous medals in women's 3D, mixed teams and singles shooting events. Rayburn comes to Yankton from Mississippi and has a bachelor's degree in Business Administration and Fitness & Sports Management. Samantha will also be assisting as a community coach while at the center and is a NTS Level 2 instructor.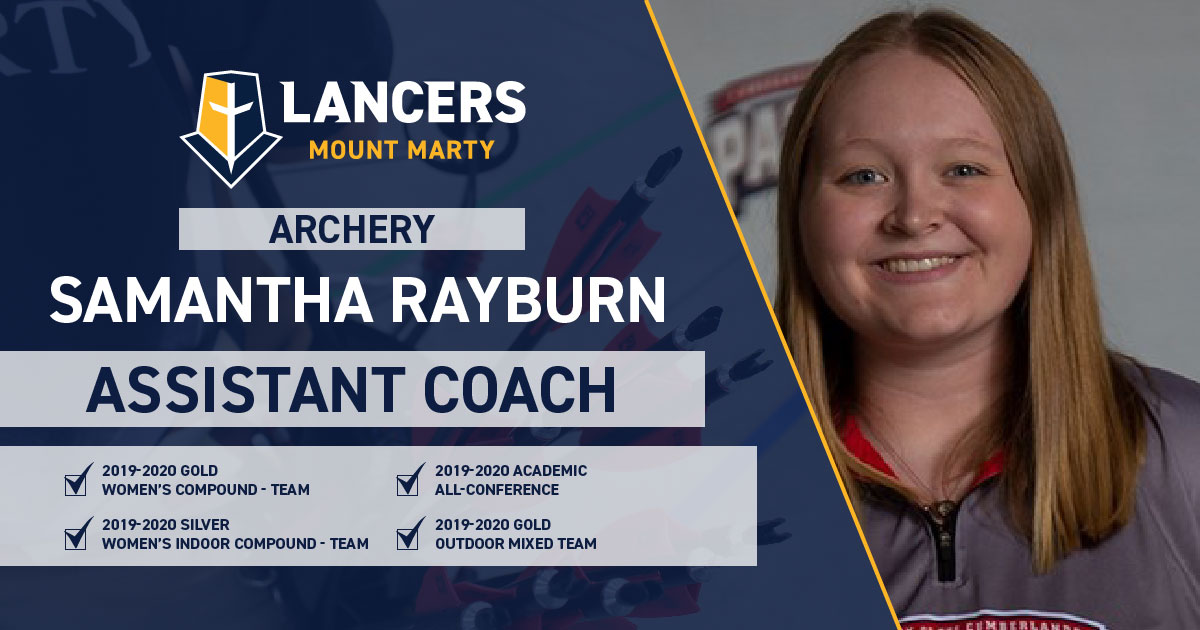 Chris Kassin, Vice President of Strategy and Intercollegiate Athletics at Mount Marty is excited about the caliber of the coaches and the addition to Lancer Athletics. He added "Coach Wunderle's passion and experience for the sport is certain to enhance our program. And the addition of Coach Rayburn is going to take this program to the next level. This further strengthens our partnership with the NFAA for the betterment of our student-athletes. We look forward to the continued success of our national championship level program."
Wunderle begins his duties August 1, while Rayburn starts July 1. For more information on the Mount Marty Lancer Archery team, please visit mmclancers.com/sport/archery. For more information on the NFAA Easton Yankton Archery Center or its programs, please visit neyac.org.