Mount Marty Announces 2023 Fine Arts Hall of Fame Inductees
August 3, 2023
Mount Marty University (MMU) is proud to announce the 2023 Fine Arts Hall of Fame inductee class. These inductees were chosen by the Fine Arts Hall of Fame Committee based on their passion, dedication and service to the arts at MMU and the surrounding community.
The following individuals will be inducted into the MMU Fine Arts Hall of Fame during Lancer Days on Sunday, October 1, 2023:
Dixie Church

S. Leonarda Longen (to be awarded posthumously)
Dick Reddy
S. Cynthia Binder H'52, '57
To learn more about these inductees and their impact on the fine arts at Mount Marty and beyond, visit mountmarty.edu/fineartshof.
The committee is seeking pictures and stories about the inductees that, with permission, will be utilized during the fall induction ceremony and promotion. For more information on the MMU Fine Arts Hall of Fame or if you'd like to share stories and photos, contact alumni@mountmarty.edu.
If you would like to attend the Fine Arts Hall of Fame Induction Ceremony, please register here. To view the entire schedule of events for Lancer Days weekend, visit mountmarty.edu/lancer days. With any questions, contact the Alumni Office at alumni@mountmarty.edu. The Fine Arts Hall of Fame is sponsored by the MMU Gregorian Fine Arts Association and its members.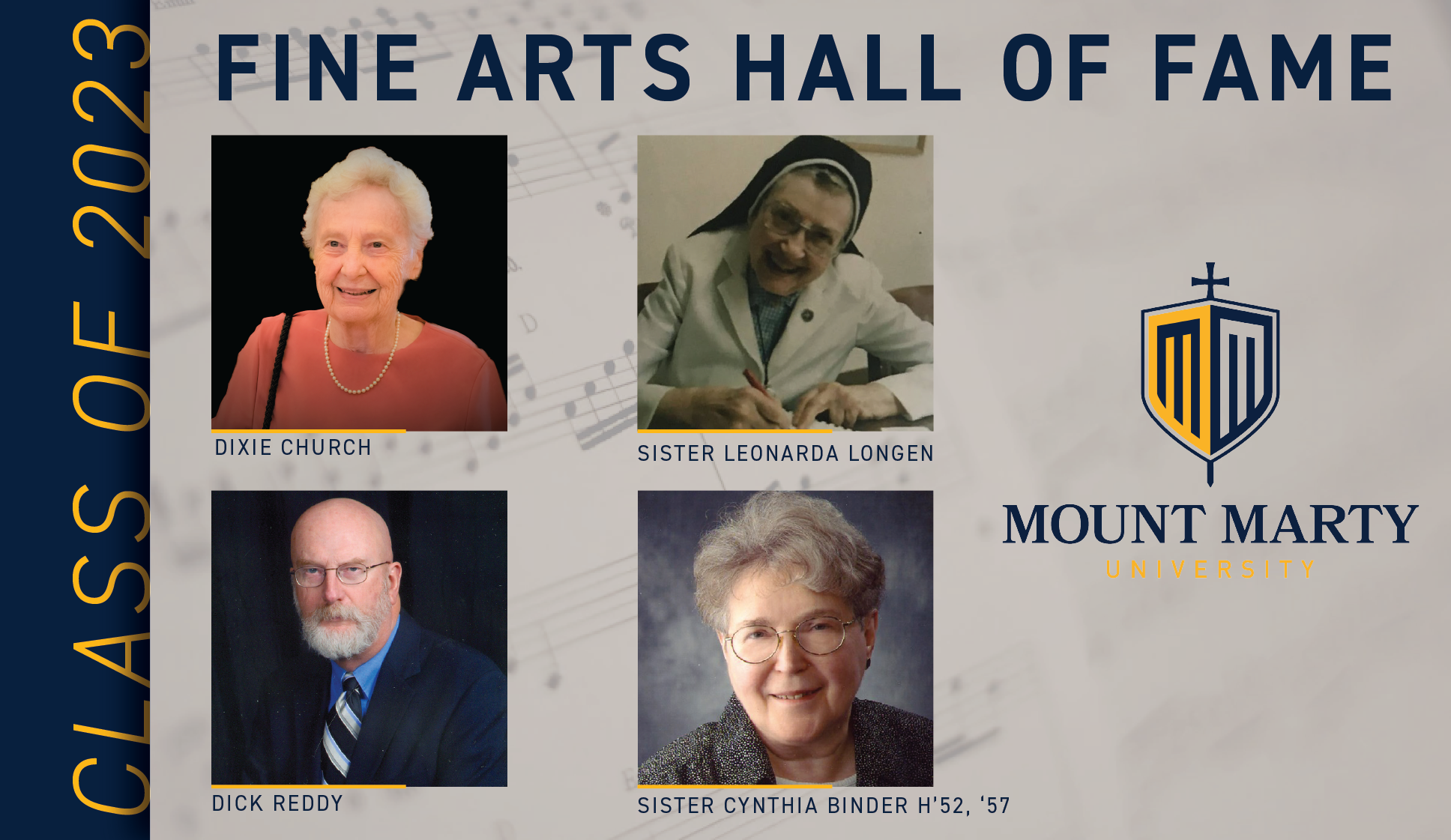 # # #
About Mount Marty University's Gregorian Fine Arts Association
The Gregorian Fine Arts Association advocates for MMU fine arts and builds connections. With a strong dedication to growing the fine arts at MMU, the association provides scholarship support to MMU students excelling in fine arts, including creative writing, instrumental music, vocal music, theatre and visual arts. The association also provides funds to the performing arts departments to purchase equipment and supplies needed to produce and perform quality productions at MMU in Yankton, South Dakota. To learn more, visit mountmarty.edu/gregorian