MMU-Watertown Student Wins Spirit of St. Benedict Award
May 12, 2023
Hunter Moore, a 2023 business administration graduate of Mount Marty University-Watertown (MMU), was selected by the MMU Mission Committee to receive the Spirit of Saint Benedict award. Each year, this award invites graduating seniors to submit an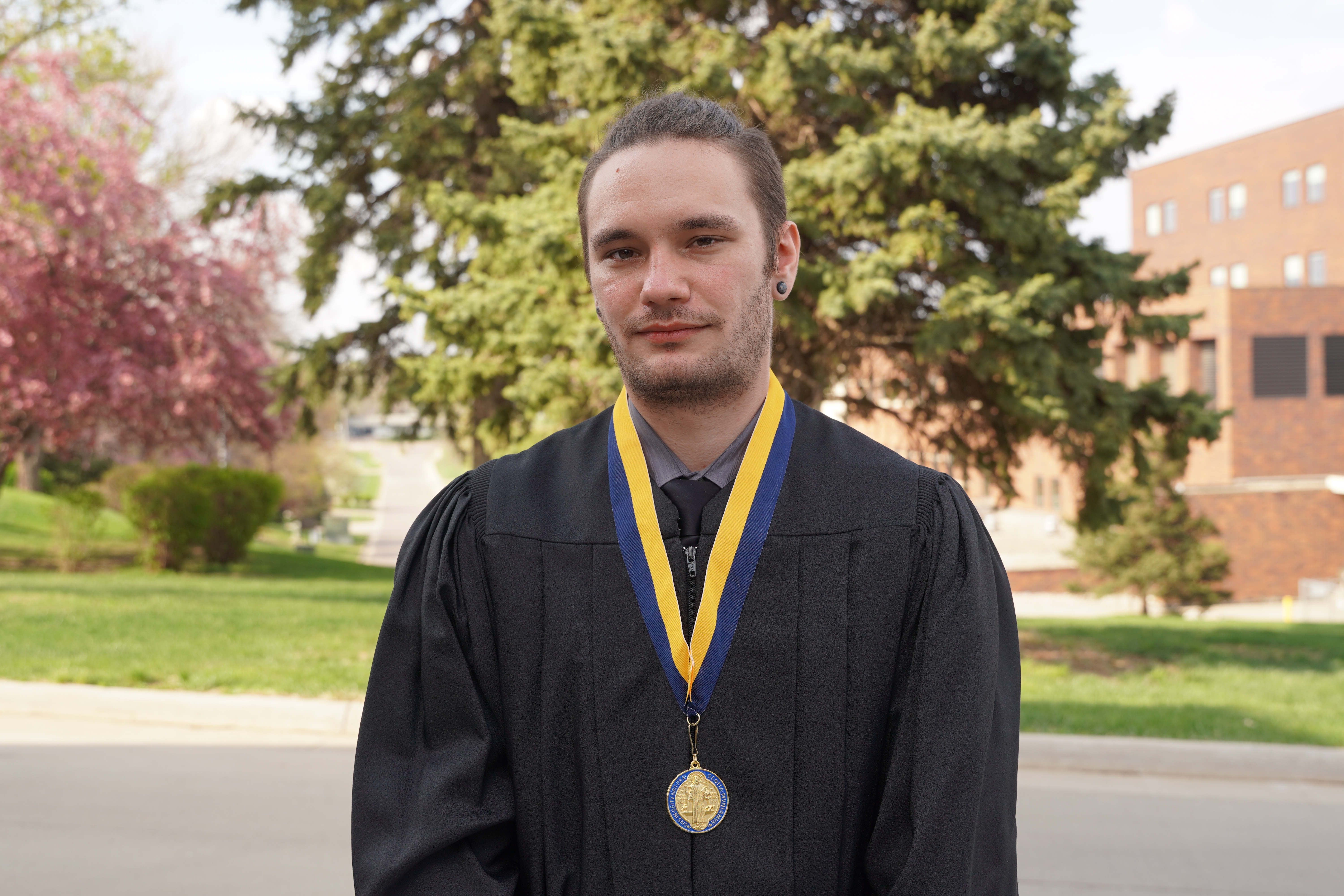 essay on their time as a Lancer, including how the university's core values and 10 Benedictine Hallmarks have impacted them.
Moore's nearly 1,200-word essay, titled "Journey on the Mountain," uses the metaphor of a mountain to represent what it means to be a Benedictine leader. In his essay, the mountain has four paths, each signifying a core value: awareness of God, community, hospitality, and lifelong learning.
"Without these paths, I would not be able to become the mountain I want to be," Moore says, in his essay. "A Benedictine leader who has reached the summit of the mountain alone may have reached the destination but has failed in his purpose. I will use these four paths to lead others to the summit."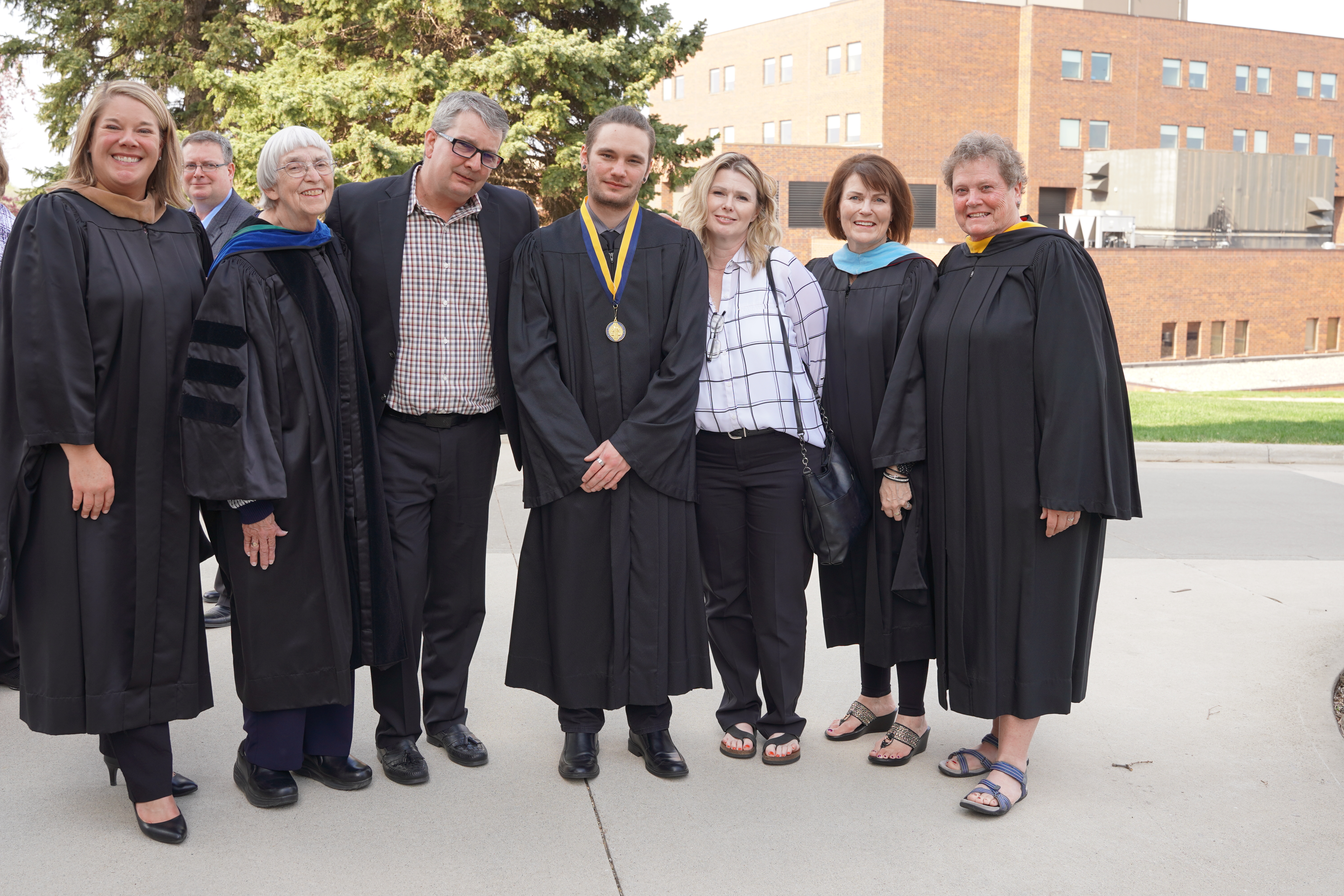 Moore took to the podium and shared his essay at MMU's Baccalaureate in Yankton's Bishop Marty Memorial Chapel on May 5th in front of his peers, faculty, and staff—the people he says made his collegiate experience so impactful.
"The support of the teachers and students made [college] special," he says. "The hallmarks and core values gave me a framework to be my best self and a leader wherever I go."