MMU Student: Making a Difference on the Ice
March 17, 2022
Most of the Mount Marty community will recognize sophomore Noah Cagle with bows and arrows in his hand, as a successful member of the archery team. However, there's a population of the Yankton community who has seen him at least three times every week with a hockey stick and skates.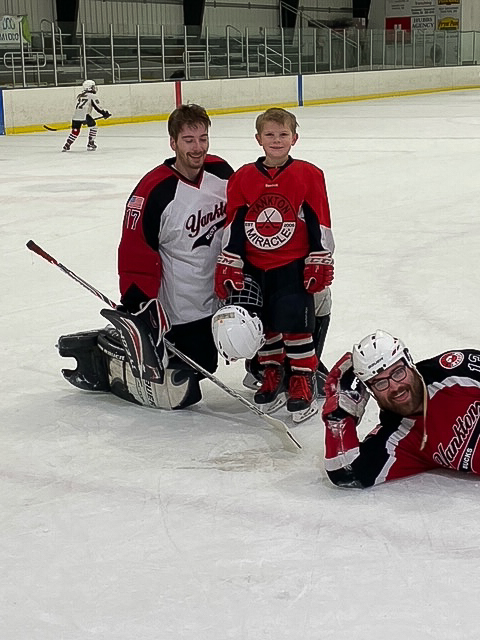 Cagle, a Secondary Education and History major from Grand Rapids, MN volunteered countless hours this season to the Yankton Area Ice Association (YAIA) as a coach. YAIA, a parent-run organization, estimates it needs a minimum of ten coaches at its youngest level alone. College students like Cagle, provide stability and assistance to the program, while also learning about development, practice planning, and game-time decisions.
Cagle became part of the coaching team, assisting with Learn to Skate functions, and coach/player scrimmages at multiple levels. He used his athletic experience to help coach kids throughsome of their first tournaments, when the idea of competition was new. Cagle often organized stations for practices, led demonstrations of appropriate form and skating, and worked directly with families.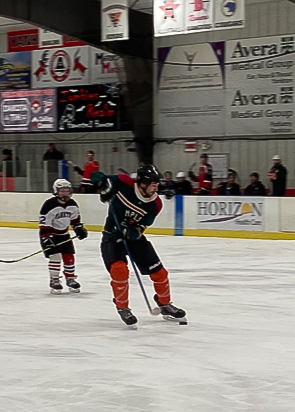 "My favorite part was watching them progress day in and day out. Even at a young age, it's amazing what these kids put into it. Sometimes I'm not sure people realize how much goes into developing these athletes," Cagle said.
Mount Marty is eager to collaborate with the community in finding opportunities like Cagle's in order to offer college credit in the future for students who commit in this way. "Noah was reliable, committed, and a huge asset to this organization," Jen Weber, his advisor, said. "While some college kids went to exotic locations over spring break, I saw Noah at the rink, playing in games with his athletes. I'm excited for the organization to have him, but I also know this experience is setting him up quite well for his future." Weber's son, Brecken was on one of Noah's teams this season.