MMU Provides 27 Area Families with Thanksgiving Meals
November 24, 2020
In a tradition spanning decades, the Mount Marty University community has come together once again to celebrate Thanksgiving in a tremendous way. Through the generosity of individuals, offices, departments and other campus organizations, MMU was able to provide 27 Yankton-area families with a Thanksgiving meal this year.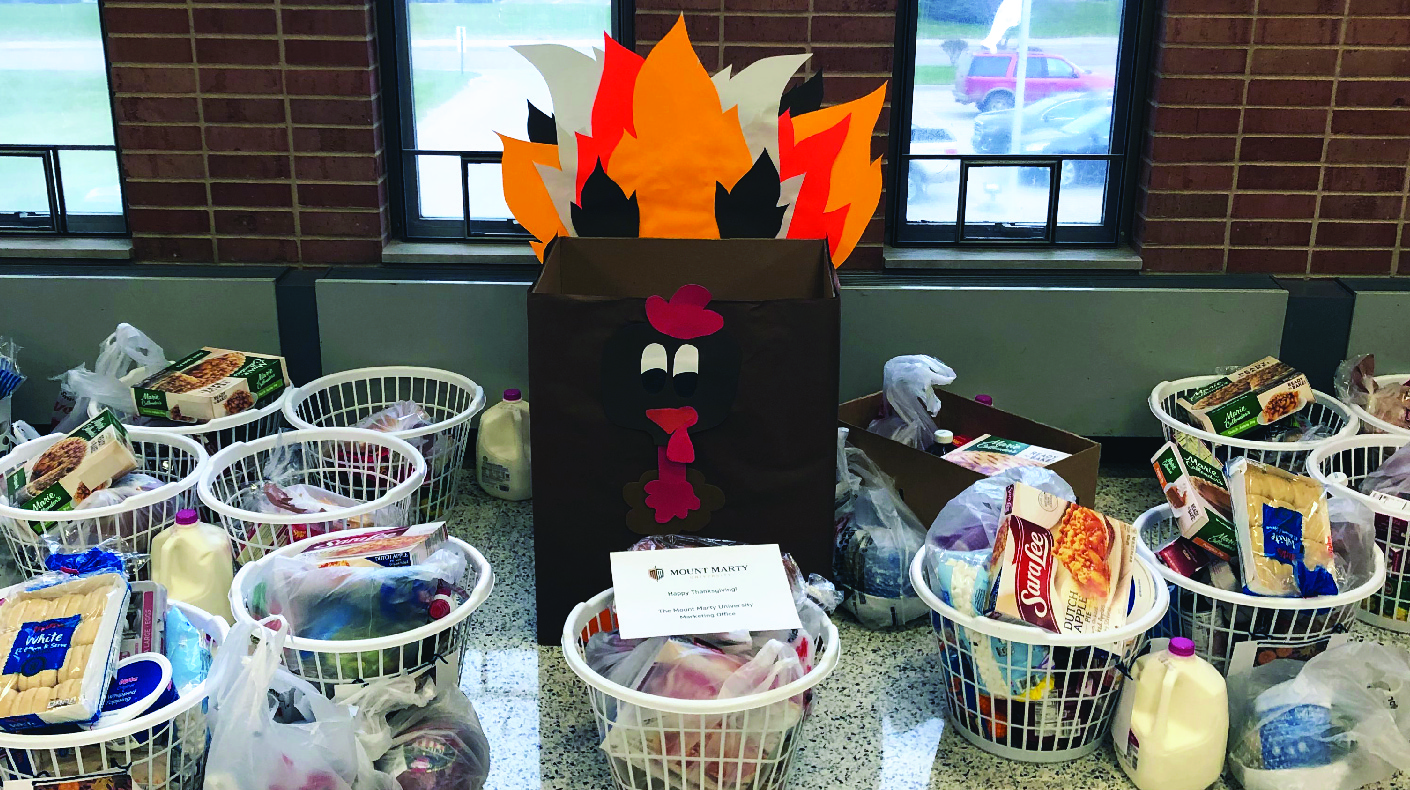 "Mount Marty is rooted in the Gospel as an institution," says Jordan Foos, director of campus ministry. "Part of the Gospel is reaching out to the people who are most in need and making sure they are brought to the center of our attention. It's a way for us to serve God and our community."
Names are provided to MMU by the Yankton Area Banquet, enabling a coordinated effort to help those in the Yankton community celebrate the Thanksgiving holiday with their families. Foos believes that the Thanksgiving Basket Project has been around on the MMU campus for at least 20 years, with support for the project never wavering.
"People reach out to me to ask about doing baskets." says Foos. "We had no trouble getting people to volunteer to sponsor a basket. We even have individuals connected to the university who decide with their families to sponsor a basket."
The Thanksgiving Basket Project culminated on Monday, November 23, with the basket blessing ceremony. The ceremony, which included prayer and scripture readings, was attended by representatives from each basket sponsor before the food was delivered to the families.
"People are eager to help, which is awesome," says Foos. "It's just part of the culture here and around Thanksgiving."
For more information on Mount Marty's campus ministry programs, visit mountmarty.edu/campus-life/campus-ministry