Tradition of Excellence Continues for MMU's Graduate Nursing Programs
January 5, 2021
Mount Marty University has come to be known for their exemplary programming in some of the region's most competitive fields, including nursing, education and exercise science. Now the university has an additional accolade under its belt: Mount Marty University's master's of science in nursing and post-master's advanced practice registered nursing programs continuous accreditation for the next 10 years by the Commission on Collegiate Nursing Education (CCNE). This accreditation applies to the two programs offered by the university that enable nurses to advance to nurse practitioner: the family nurse practitioner program and the relatively new psychiatric-mental health nurse practitioner program.
"Our students continue to excel during and upon completion of our program," says Carol Stewart, MMU's graduate nursing program director. "Our student outcomes coupled by achieving a 10 year accreditation affirms the quality of our program. I am grateful for our faculty and preceptor partners."
The success spoken of by Stewart is demonstrated by the 97% certification pass rate boasted by the institution since the onset of the program in 2014, well above the national average. This pass rate has been recently bolstered, with the family nurse practitioner program seeing a 100% pass rate in the past two years and the first ever cohort of psychiatric-mental health nurse practitioner program graduating in 2020 also seeing a 100% pass rate.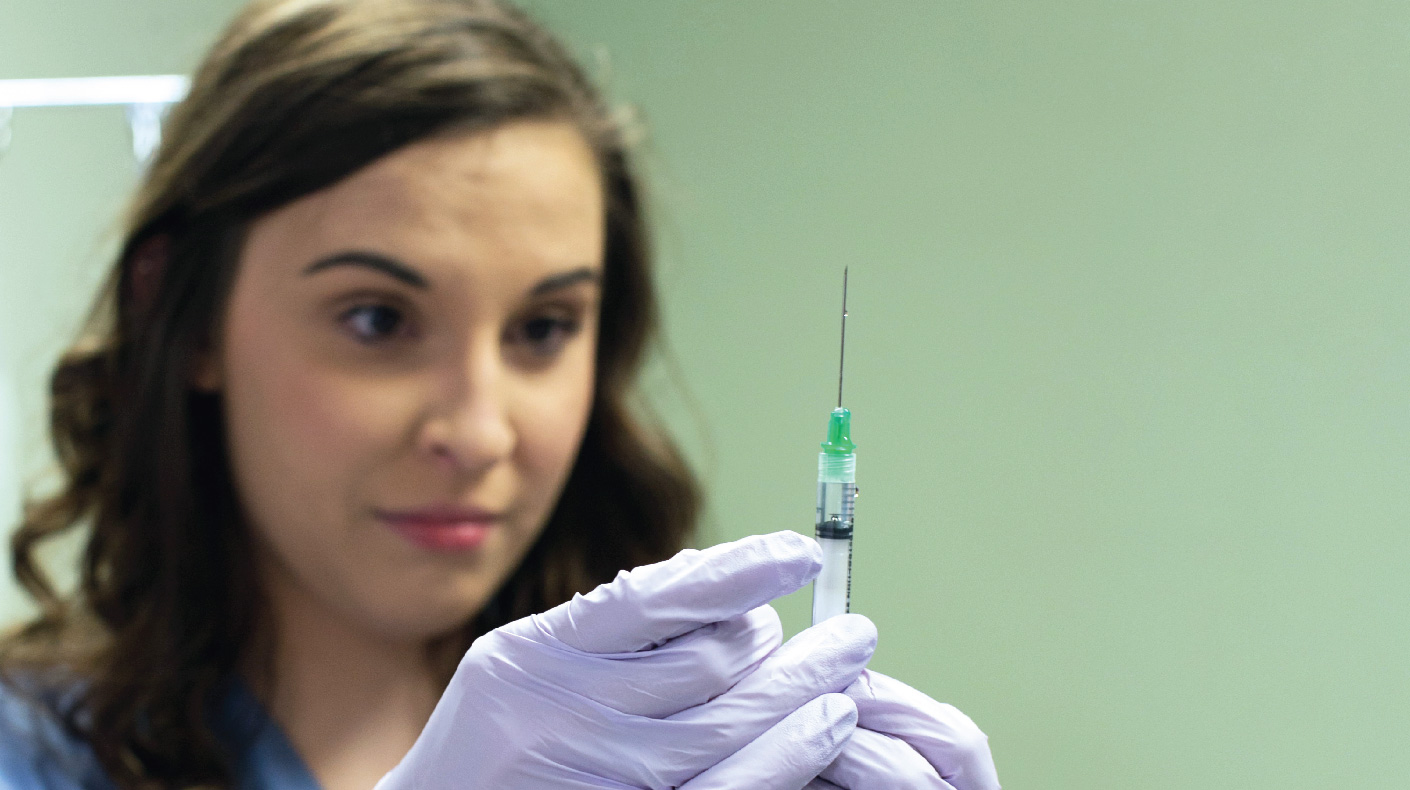 Stewart attributes much of the program's success to small class sizes coupled with involved, knowledgeable faculty, adding, "A benefit of our program is that faculty practice in a variety of agencies and provide extensive insight and expertise in the development of new providers."
Kelli Craven, a 2019 graduate of MMU's family nurse practitioner program, says MMU went above and beyond to prepare her for her beside practice.
"The expectations to comprehend the material not just regurgitate and memorize content sets this program apart from others," says Craven. "The commitment to evidence-based practice embedded in each course allowed for me as a student to fully understand the principles of evidence-based practice, the importance of research and how to implement best evidence at the bedside. It is a critical concept to improve not only patient care but allows for me to expand the body of knowledge in science as a nurse practitioner."
Craven, who is currently continuing her education at Vanderbilt University, says that MMU's programming has helped her stand out in front of both employers and other higher education institutions. MMU's requirement to have students complete both a capstone project and an online portfolio providing her with the tools required to continue excelling as she works toward her goal of improving rural healthcare.
What is helping Craven stand out in the field is also a primary drive for why some students choose to attend MMU for their graduate-level programming.
"I decided to continue my education at MMU because of the fantastic reputation MMU has in our community and local healthcare system," says Melissa Schilousky, a current MMU family nurse practitioner student. "I have been impressed with the caliber of my peers, both undergraduate and graduate level nurses, who are proud MMU alumni. The continued growth of the nursing program and MMU as a whole positively impacts our community and the communities our graduates serve."
For other students, such as Annie Bowman, it comes down to MMU's core commitment to creating a quality educational atmosphere that made her decide to continue her education at The Mount.
"It is the smaller class sizes that made me chose MMU," says Annie Bowman, a psychiatric-mental health nurse practitioner student. "Also, even though the majority of the program is online, you still get lots of support from campus resources. I feel connected and valued as a student even though I live two and a half hours away."
These strong graduate programs are built on a long-standing tradition of nursing education excellence at Mount Marty University. Today, nursing remains one of Mount Marty's most competitive programs, offering students tremendous opportunities for hands-on experience through state-of-the-art labs in the Avera Science and Nursing Center and clinical rotations that begin in a student's second year. Mount Marty University is also the only institution in South Dakota to offer a doctorate in nurse anesthesia.
With 10 years of continuous accreditation, MMU is now in a position to continue driving quality graduate-level programming. Like all of MMU's programming, the nurse practitioner programs are grounded in the core Benedictine traditions that guide the university's mission and help their students find success following graduation.
"MMU believed in me as well as my professional goals," says Craven. "I was also reminded how the nursing profession was first grounded in community wellness and the underserved. I think MMU constantly focused on that foundational principle as the program was very active in community engagement."
Mount Marty University is dedicated to creating an impact in the world through quality education that teaches students to lead and serve in their communities. Through high-quality programming in the field of nursing, MMU is achieving this goal and enabling students to make a direct and longstanding difference in the lives of those around them and most in need.