MMU Brings "Lucky Stiff" to the Stage
November 2, 2020
Mount Marty University's theatre department invites the community to this year's fall musical, "Lucky Stiff." The production is scheduled to hit the Marian Auditorium stage November 12-15.
Betsy Crumly, a freshman nursing student from Page, NE, plays Annabell Glick in the musical. According to Crumly, anyone can enjoy "Lucky Stiff" and "the music, dancing and comedy will put a smile on every face."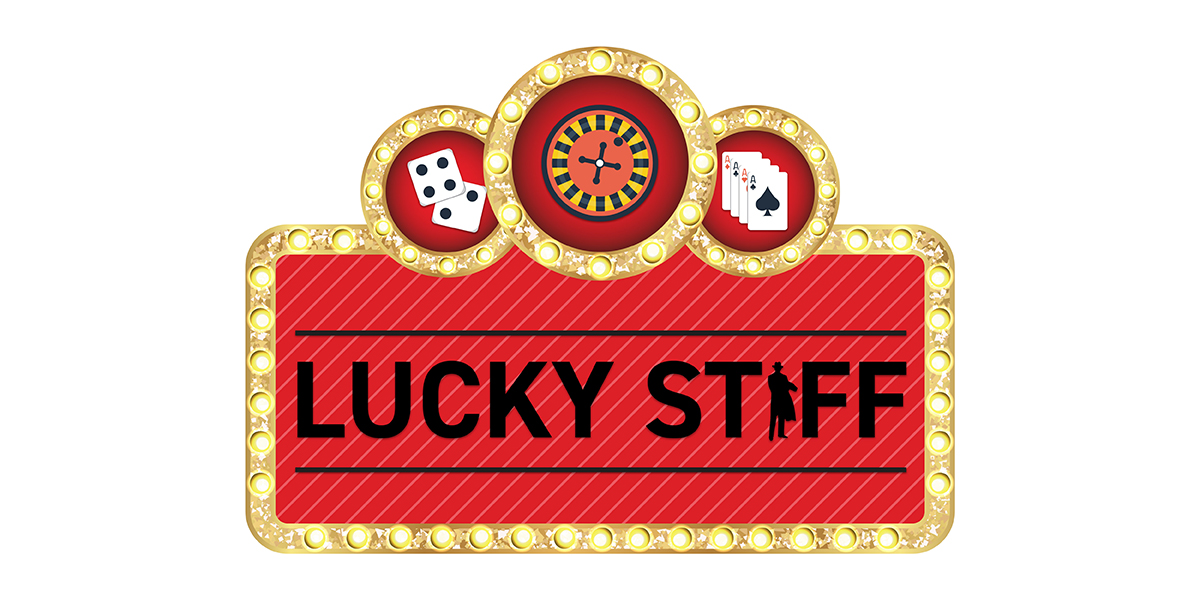 Sophomore nursing student and Yankton local Joseph Stibral seconds Crumly's enthusiasm for the play.
"This is a fast, funny show that I highly recommend you see," says Stibral, who plays Luigi Gaudi and is a member of the ensemble. "My fellow actors are extremely talented and will do fantastic in this piece. The creative team and crew are putting together something that will make for a wonderful show."
"Lucky Stiff" follows English shoe salesman Harry Witherspoon who has just inherited millions. But, of course, there is a catch. Chaos complete with mistaken identities and a corpse in a wheelchair ensue, and audiences will be treated to laughs from start to finish. "Lucky Stiff" was created by the Tony-winning writing team behind "Ragtime," "Once on This Island" and "Anastasia."
The show will open on November 12 at 7:30 p.m. Additional 7:30 p.m. performances will be held November 13 and 14. The production will conclude with a 2:00 p.m. matinee on November 15. This show is sponsored by the Mount Marty University Gregorian Club.
General admissions tickets are available now and cost $10 for adults and $8 for students. Tickets can be purchased at mountmarty.edu/boxoffice or by calling 605-668-1234. Masks are required and will be made available at the door. Temperatures will also be taken prior to entry.
Mount Marty University Performing Arts Theatre Company consists of 60 members. "Lucky Stiff" features 10 cast members, including Daniel Roche (Norfolk, NE) as Witherspoon, Betsy Crumly (Page, NE) as Annabel Glick, Elita Eastman (Springfield, SD) as Rita, Jonathan Urroz (San Francisco, CA) as Vinnie, Joseph Stibral (Yankton, SD) as Luigi, Stephanie Faulhaber (Plankinton, SD) as Dominique du Monaco, Jessica Warnke (Omaha, NE) as the Landlady, Kassondra Gooley (Hartford, SD) as the Bellboy, Andy Nanfito (Omaha, NE) as the French Emcee, and Quinn Fargo (Gayville, SD) as the dead body.
Running Crew members include Rita Woodraska, Valentine, NE (Sound Board Operator, Microphones), Samantha Soukup, Tyndall, SD (Light Board Operator), Tashlynne Badger, Brandon, SD (Sound Effects Operator), Melissa Hagedorn, West Point, NE (Spotlight Operator), Heaven Lane, Belle Fourche, SD (House Manager) and Backstage Grips Shelby Schweitzberger, Kingsley, IA and Kathryn Gerwer, Sioux Falls, SD.
Filling the production crew are Alexis Arens (Crofton, NE), Andi Bargstadt (Winside, NE), Matthew Becker (Hartington, NE), Jailen Billings (Sioux City, IA), Lucas Blankman (Omaha, NE), Wesley Brandt (Tabor, SD), Noah Cagle (Grand Rapids, MN), Clayton Campbell (Tetonia, ID), Brynn Dilly (Neligh, NE), Milan Fliopovich (Nori Sad, Serbia), Drew Gusso (Spearfish, SD), Sarah Hart (Oxnard, CA), Isaac Hegdahl (Nunda, SD), Blake Hodges (Omaha, NE), Caden Ideker (Hartford, SD), Kat Ilkow (Stillman Valley, IL), Trent Jones (Council Bluffs, IA), Zach Lyday (Dallas, TX), Taite Marksmeier (Norfolk, NE), Morgan Miller (Pavillion, WY), Jaden Pearson (Yankton High School), Andrew Peitz (Yankton, SD), Bella Purloz (Yankton High School), Rafael Ramirez (Freeman, SD), Kyle Richert (Gresham, NE), Alexandra Ruth (Norfolk, NE), Keegan Savary (Sergeant Bluff, IA), Alice Schleich (Mitchell, SD), Mason Schleis (Shelby, NE), Joleen Smith (Yankton, SD) and Griffin Weineke (Norfolk, NE).
The production team for LUCKY STIFF is Andy Henrickson (Director), James Hovland Jr. (Scenic and Lighting Design/Technical Director), Dawn Ferris (Costume Design), Kathryn Reimler (Choreographer), Janice Croom (Rehearsal Accompanist) Madelynne Henrickson (Vocal Coach), and students Rachel Flynn, Stillwater, MN (Stage Manager), Ashley Henglefelt, Alexandria, SD (Assistant Stage Manager Props), Maddie Dilly, Neligh, NE (Assistant Stage Manager Costumes), Malaya Heine, St. Helena, NE, (Dramaturg) and Dance Captains Gabrielle Goodrich (Peoria, AZ) and Hailee Like (Pierre, SD).