MMU Director of Financial Assistance to Serve on National Financial Aid Board of Directors
July 27, 2018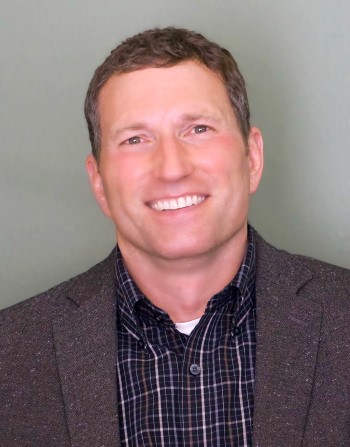 Mount Marty University's (MMU) Director of Financial Assistance, Ken Kocer, does more than just help MMU students navigate the financial waters of higher education. He's shaping futures, promoting student success, and making a national impact by representing the Rocky Mountain Association of Student Financial Aid Administrators (RMASFAA) as a member of the National Association of Student Financial Aid Administrators (NASFAA) Board of Directors.
NASFAA is the largest postsecondary education association with institutional membership in Washington, D.C., and is comprised of nearly 20,000 student financial assistance professionals at approximately 3,000 colleges, universities, and career schools across the country. It provides professional development and services for financial aid administrators, advocates for public policies that increase student access and success, and serves as a forum on student financial aid issues.
RMASFAA is one of six financial aid regions nationwide and is comprised of eight states which include Colorado, Kansas, Montana, Nebraska, North Dakota, South Dakota, Utah and Wyoming.
Kocer has enjoyed a number of leadership roles during his twenty-seven years of involvement with the South Dakota Association of Student Financial Aid Administrators (SDASFAA), RMASFAA and NASFAA, and is excited to take on a role that impacts student experience at a new level. "The most enjoyable aspect of my involvement with NASFAA/RMASFAA is working together with my peers across the region and nation to promote greater access and opportunities for students," says Kocer. "Serving on the NASFAA Board is a way to promote and reinforce the importance of student access to higher education on a national scale."
To learn more about financial aid at MMU go to https://www.mountmarty.edu/tuition-and-aid/. To learn more about the NASFAA go to https://www.nasfaa.org/home.