MMU Announces Largest Freshmen Class in Institution's History
September 8, 2020
In times of challenge, Mount Marty University is proud to highlight continued growth and vitality through the return to on-campus instruction and a substantial increase in enrollment.
The university welcomed its largest freshman class in history to campus last month. The class of 153 new students is a 36% increase over last year's cohort. Mount Marty is now boasting its largest overall Yankton campus enrollment since 2006. The institution's total enrollment is just over 1,000 students and growing.
Newly appointed vice president for academic affairs, Dr. Bill Miller, attributes the upsurge to program improvements and campus innovation.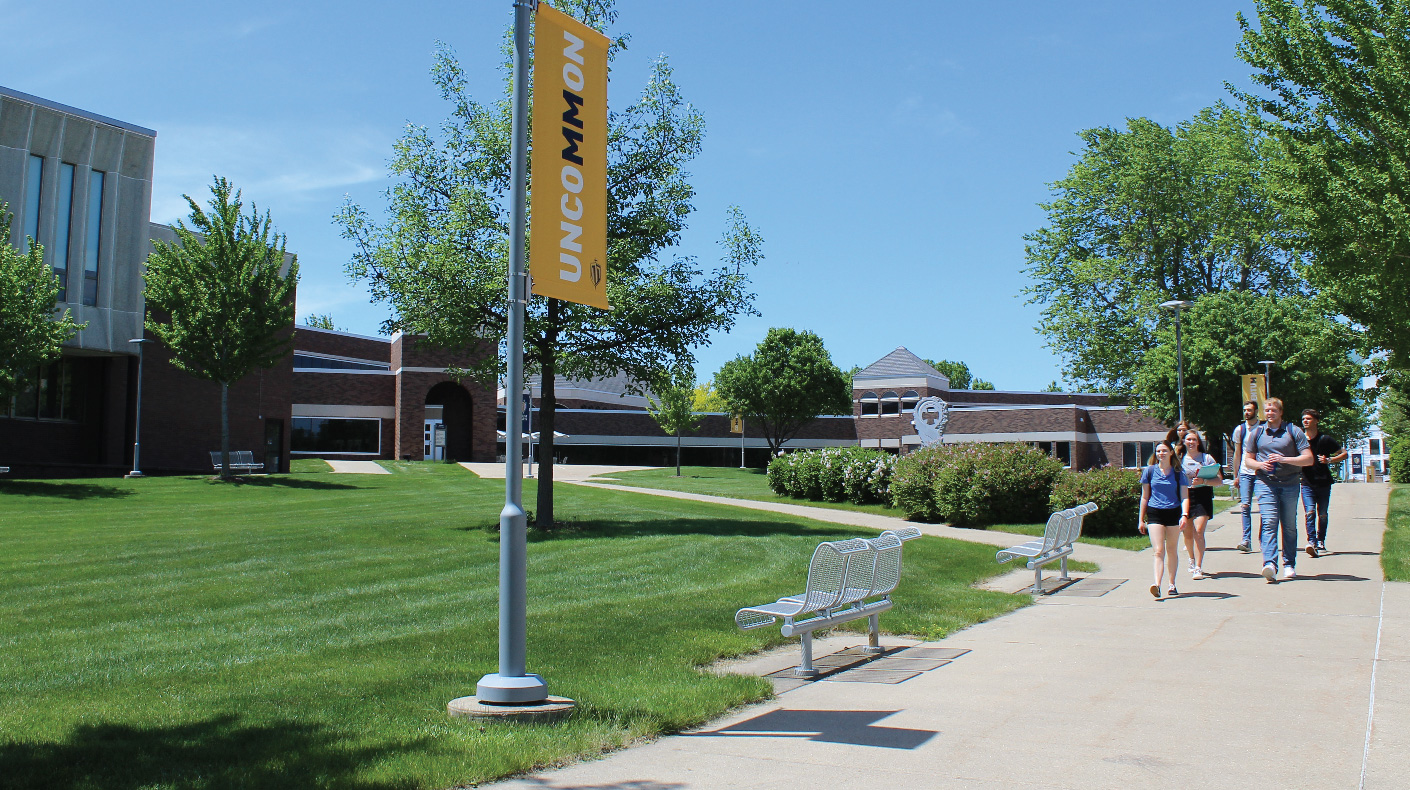 "In the time I have been at Mount Marty University, it has become abundantly clear why this school is succeeding in a time of challenge. With competitive programming in high-demand fields and a core curriculum founded on the timeless principles of Benedictine leadership and community, MMU is providing students with a well-rounded education that prepares them to make an impact on their communities," said Dr. Miller.
"This growth in enrollment is a sign that what MMU is doing is working, and our faculty, staff and students are motivated to see that continue through further improvements to our campus and the continuous development of innovative and distinctive programming," he continued.
Through an expanded reach in the region, building of new facilities, a focus on updated learning environments and strong promise for the future, MMU is set to continue this momentum for years to come.
"Mount Marty University has embraced our Benedictine principles and allowed them to guide our institution. The result is that our students graduate with not only the practical skills they need to succeed in their chosen careers, but an understanding of faith, ethical leadership and service in our society that enables them to succeed for a lifetime," said university president, Dr. Marc Long. "We are thrilled that an increasing number of students have sought the Mount Marty difference and have chosen us to walk with them on their journey."