Leadership Institute Set To Inspire At MMC
March 30, 2018
Joe Rutten sees Mou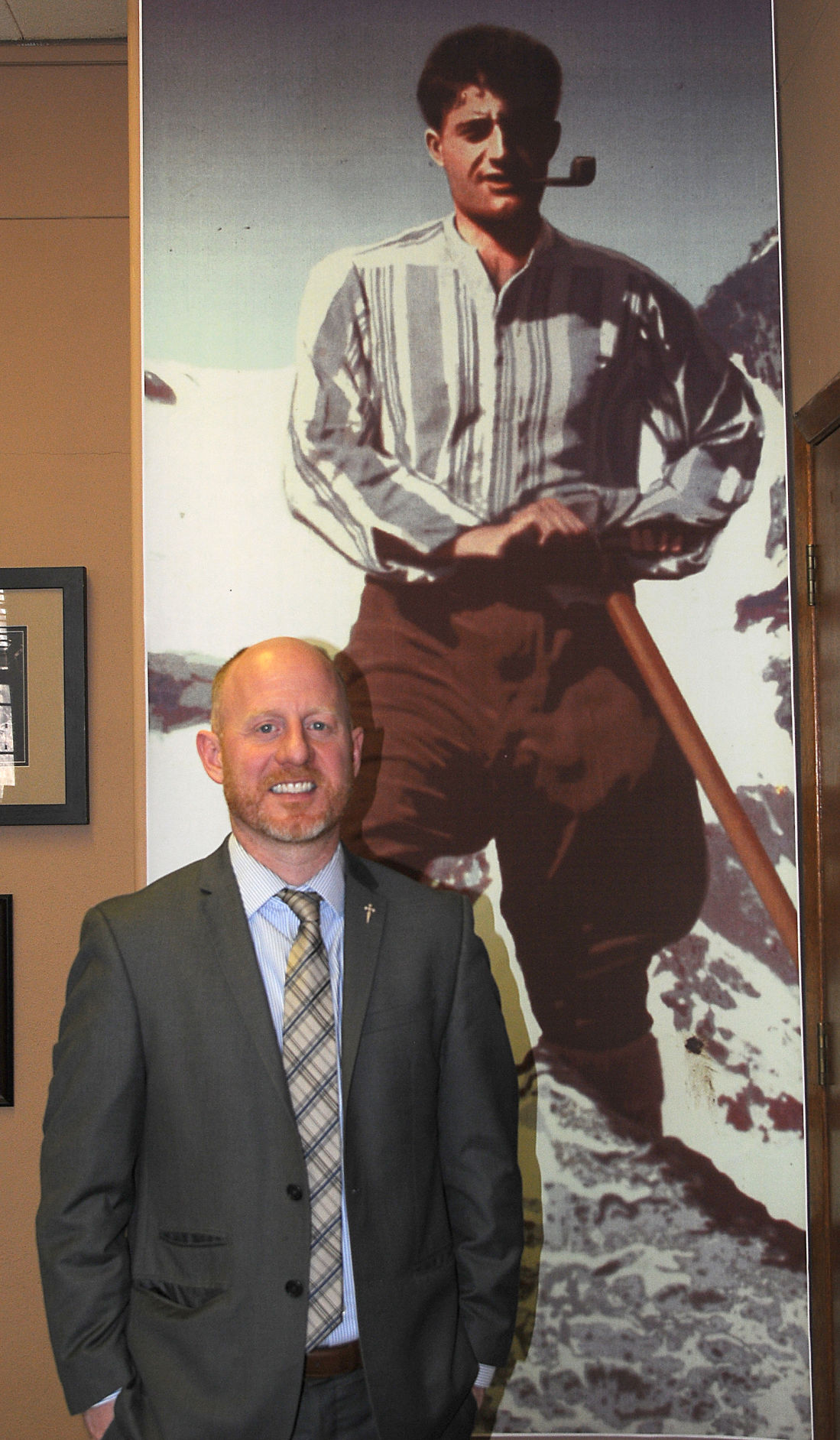 nt Marty College (MMC) as a place filled with promise.
This is evident with the Benedictine Leadership Institute (BLI). Run by Rutten, the BLI will be formally take effect this fall by offering courses on leadership at a personal and spiritual level.
Rutten and fellow MMC professor Dr. Jason Heron will co-teach the classes.
"Going on grand adventures gives (the students) this idea that life is an adventure and ought to be lived in a way that's exciting," Rutten said.
The trips are also meant to be symbolic of progressing the students' personal journeys. As Rutten explained, visiting the Grand Canyon is meant to show the students that, even in this vast world of darkness and depth, they are meant for something special. The trip to the Rockies will teach a different lesson in that it's important to remember exercising humility even when you feel you're on top of things.
At this time, Rutten has recruited six incoming MMC freshmen to be a part of the BLI, all of whom will be part of the BLI's leadership team.
"The leadership team is people that are living their faith magnanimously," Rutten explained. "To be magnanimous means to aspire to greatness. That's the motto for the BLI."
The message the BLI will spread of leadership isn't anything new, but it is new to MMC, he said.
"It started in Europe through the Catholic Church, monks and other religious orders," he explained. "This is an ancient thing we're doing, but we need to freshen it up. It's like your living room at home. Sometimes you need to move the furniture around to make it feel new and fresh. If we can use this leadership initiative as a way to dust off or freshen through reorganizing the furniture in the living room, then we've got the magic."
The goal is for the influence of the BLI to impact its student participants in a way that they carry what they've learned through to their other classes and extracurricular activities at MMC.
"The movement at the Mount' is what we call it," Rutten said. "At the heart of it, we're helping build young people that are formed on principle and virtue. We want to send principled and virtuous leaders into the world, personally and professionally."
Read the rest of this story on the Yankton P&D website.