Oceans From Home — Laura's Student Story
March 12, 2018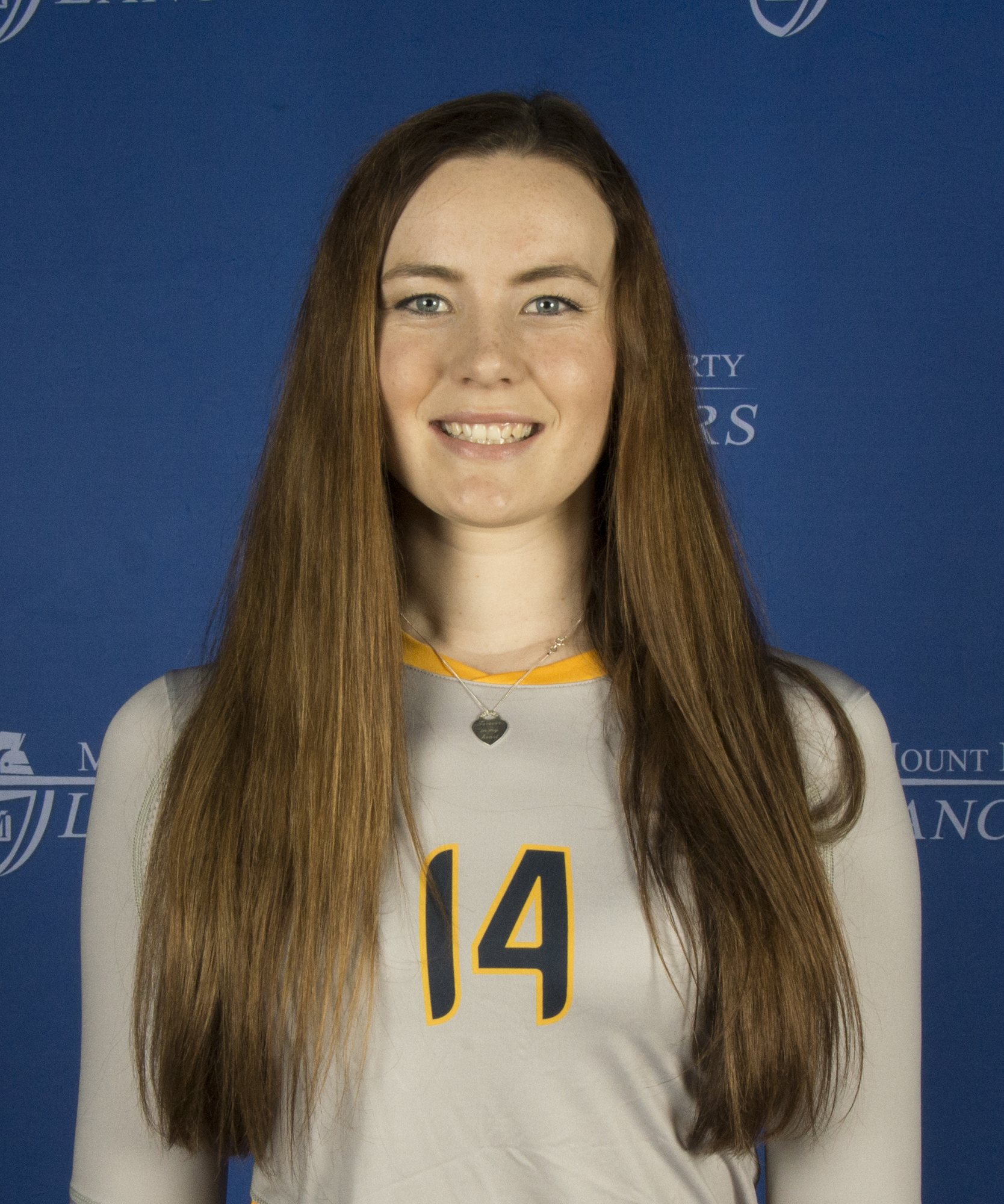 Laura Cattle
Pre-Professional '18
WEST WAYLONG, AUSTRALIA
Oceans from Home — Laura's Story
Heading off to college is a big step for any high school grad, but for MMC senior Laura Cattle it was more than a step; it was a leap of faith, a lesson in self-reliance and an intercontinental move.
The native of West Wyalong, Australia, moved across the world in August of 2014 with plans to play volleyball and pursue a pre-professional degree. "My athletic recruitment agency helped me find MMC. I was excited that the team was interested in me, but I didn't know anything about South Dakota."
Despite the uncertainty, MMC's close personal attention helped Laura bridge the gap. "I chose Mount Marty because of the timely response to my emails from the admissions staff," said Laura, "they were very organized, and that put me at ease."
A COMMUNITY OF SUPPORTERS
Being an international student isn't without its challenges. Laura missed her parents and six siblings but soon found she wasn't alone in her new home. "I quickly became independent, but it helped to have people who were so supportive of me."
One of the people in Laura's new-found support system was her volleyball coach Frank Hebenstreit. "Coach Hebenstreit taught me more than just volleyball skills; he taught me mental toughness and how to reach success as a person."
And Laura has been successful - on and off the court - thanks to the many opportunities she found in Yankton. "At MMC I've been able to get involved in multiple groups and activities. I've done a lot of job shadowing in the occupational therapy field through Avera as well as the school system, and I also work at the Boys and Girls club which is giving me some good experience in dealing diverse populations."
Laura had a lot of support along the way, but she never felt coddled. In fact, MMC's environment allowed her to nurture her naturally high levels of autonomy and self-assurance. "I was already independent coming here, but I am more independent and confident in myself since attending Mount Marty."
A Bright Future
After graduation, Laura plans to move home to Australia for a year before returning to the US to marry her fiance Jalen and pursue a graduate degree in occupational therapy.
She says the best part of her MMC experience is her new-found relationships. "For me, knowing I found so many beautiful friendships halfway across the world is the greatest blessing. To think that if I didn't take up this opportunity, I would have never met some of my best friends and I wouldn't have met my now-fiancé. It's crazy the way life pans out!"
Laura's advice to would-be college students is to follow your heart. "You are worthy of your greatest dreams! Take a chance on yourself!"