Gregorian Club Changes Name to Reflect Renewed Commitment to Growing MMU Fine Arts
August 11, 2022
August 11, 2022, YANKTON, S.D. – For more than 20 years, the Mount Marty University Gregorian Club has served as a fundraising and support arm for the university's fine arts programs. With the start of the new academic year, the Gregorian Club will also start operating under the new name of the Gregorian Fine Arts Association. The new name better reflects the mission statement of the organization and its purpose within the university.
Since its inception, the Gregorian Club has provided over $200,000 for commissioned works, scholarships, and special fine arts projects and equipment from hundreds of generous donors. The Gregorian Fine Arts Association (GFAA), will continue this support but also look for ways to collaborate with arts both on- and off-campus in order to provide a greater and more robust experience for Mount Marty fine arts students.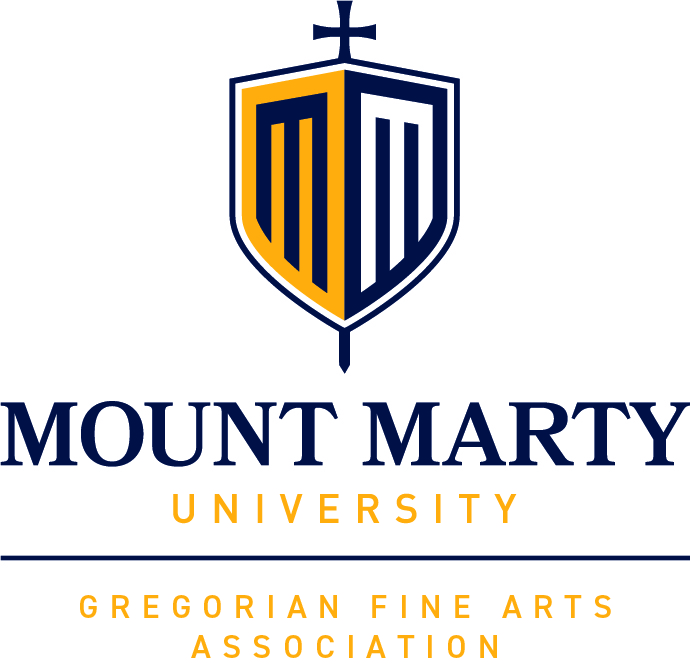 The Mount Marty GFAA will mainly focus on advocating for MMU fine arts and building connections. With a renewed dedication to growing the fine arts community and experience at Mount Marty, the GFAA brings together alumni, parents, community members, and business partners who appreciate the arts and the impact they have on our students.
GFAA Membership Information
Efforts to promote, grow, and support fine arts students and departments will continue to be dependent upon the generosity from these groups as well. This support allows the GFAA to offer generous scholarship support for new and returning MMU students studying and participating in the fine arts, advocate for and promote fine arts activities and areas of study, and provide ongoing support for creative writing, instrumental music, theatre, visual arts, and vocal music programs. There are different membership levels for both individuals and businesses interested in advancing the arts. Membership benefits range from theatre production tickets, to special event invites, and playbill marketing. To learn more about GFAA membership options, visit mountmarty.edu/gregorian.
2022-2023 Fine Arts Programming and Updates
The Mount Marty University departments of theatre, music, creative writing, and visual arts provide many opportunities for community involvement. Upcoming musical concerts, creative writing presentations, and art galleries are usually free of charge, open to the public, and listed on the university's event calendar at mountmarty.edu/calendar. All 2022-2023 theatre productions and associated ticket information are listed at mountmarty.edu/tickets.