"Genres" Exhibit Opens at Bede Art Gallery
January 6, 2020
The Bede Art Gallery is kicking off its spring season early this year with today's opening of the exhibit "Genres" by Caiti Ziegenbein. The collection will be on display until January 29. A reception and gallery talk will be held on January 29, 2020 from 2 p.m. to 4 p.m.
Ziegenbein's exhibit is composed of chalk art, bright colored paintings, and graphics, including a series of linoleum prints featuring famous women such as Rosa Parks, Frida Kahlo and Helen Keller. According to Ziegenbein, these women have been strong role models in her life as examples of "strength, compassion and resilience."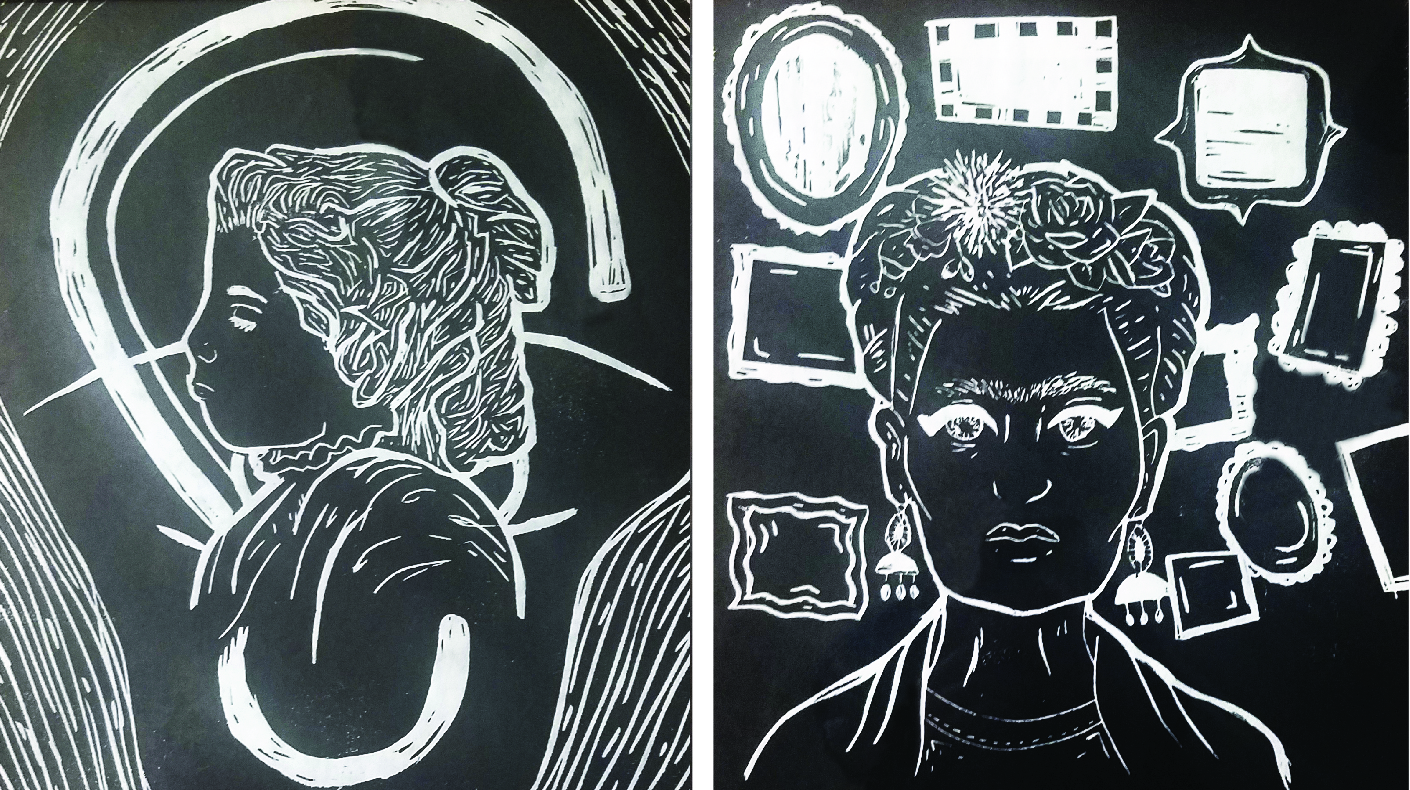 "Art has always been a way for me to step away from the pressures of day to day life and to say something constructive by the way of making fine art," says Ziegenbein "Art may fill the blank wall in your living room, but it may also be a way you express your feelings; either way, it is incorporated in your daily life."
All exhibits at the Bede Art Gallery are free and open to the public Monday-Friday from 8 a.m. to 8 p.m. The gallery is located at 1105 W. Eighth St. in Yankton, on MMC's campus, just off of the Marian Auditorium lobby.
For more information about the Bede Art Gallery and MMC's fine arts degree programs and curriculum, please call 605-668-1545 or visit www.mtmc.edu/academics/arts/.