Celebrate Advent at Mount Marty's Free Annual Vespers Concert
December 3, 2019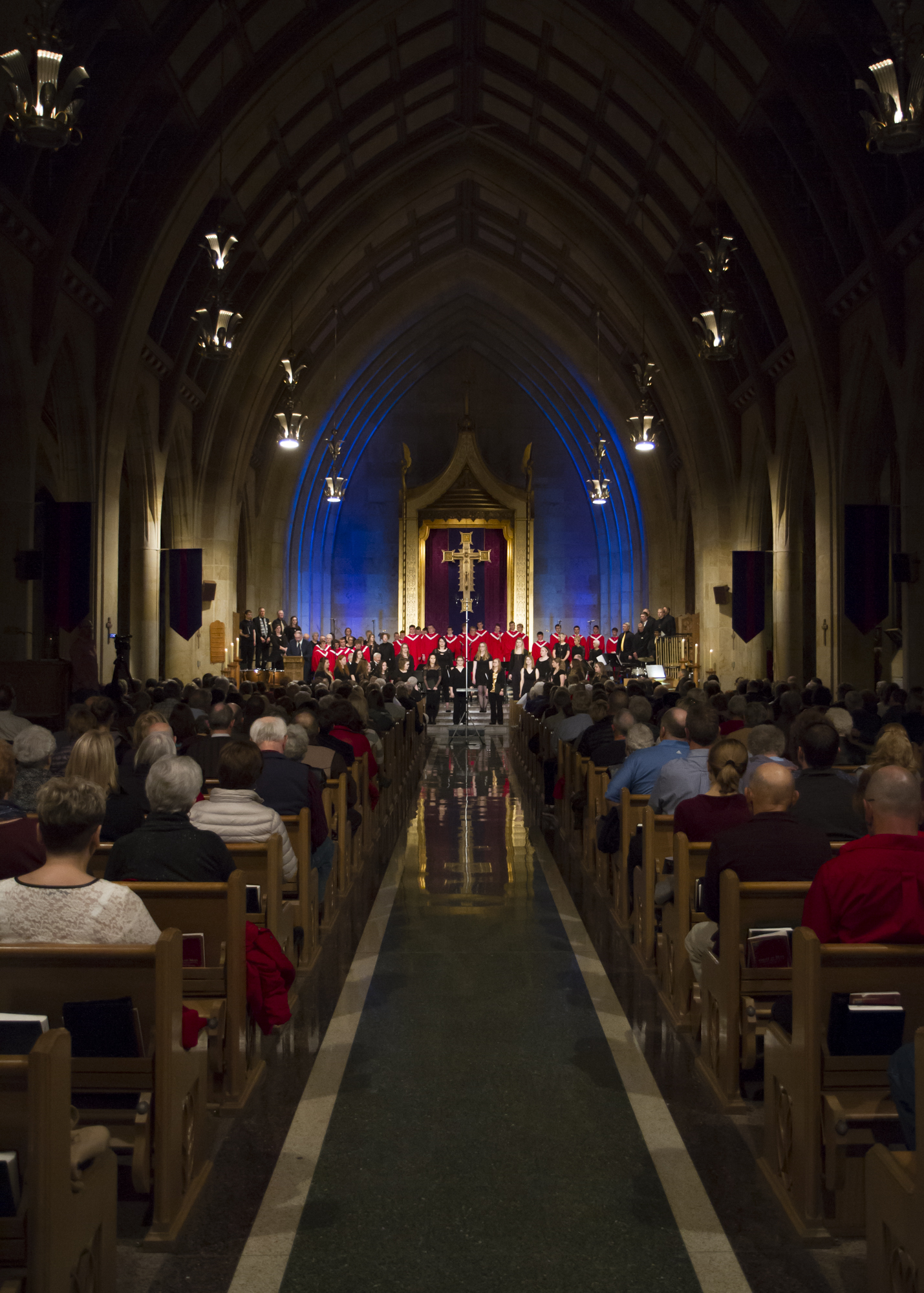 The Mount Marty College Music Department and Benedictine Sisters of Sacred Heart Monastery invite the community to their 37th annual Vespers concert on Saturday, December 7 at 4 p.m. and 7 p.m. The performances will take place in the Bishop Marty Memorial Chapel, located on the Mount Marty Campus. Vespers is free and open to the public, and no tickets will be required for admittance.
Vespers will feature Scripture reading and prayer in addition to songs and instrumental works of the Advent and Christmas season, including hymns and traditional English, Irish, and Polish carols. Pieces will be performed by the Sisters of Sacred Heart Monastery Schola and Mount Marty College's Concert Band, Chamber Singers, Choral Union, and pop a cappella ensemble, Smooth Benediction.
Between performances, the Mount Marty Gregorian Club will host the Vespers Reception in the Sacred Heart Monastery Chapter Room, located on the second floor of the chapel. The free reception will provide coffee and cookies to those who attend Vespers.
In the event of inclement weather, the make-up date is December 9 at 7 p.m.
For more information, please contact Brandon Connell, Mount Marty's Director of Choral Activities, at brandon.connell@mountmarty.edu or (605)-668-1539.