An urge to learn leads healthcare providers to Mount Marty
November 16, 2022
Dr. Carol Stewart and Hannah Otten always knew they wanted to change people's lives. What they didn't know is that an urge to continue learning would propel them further into the field of healthcare than they ever imagined.
Stewart was 16 years old when she started as a certified nursing assistant. She earned her nursing degree from Mount Marty in 1995 and has since completed two master's degrees, a doctorate degree, and two post master's certificates.
Today, she is an associate professor and the graduate nursing program director at Mount Marty University in Yankton, SD.
"When you graduate at the age of twenty-one, you think you're never going back to school but you should never say never," Stewart says. "I still thrive to learn more."
Two years into her nursing career, Otten, a Sioux Falls native, felt a similar urge to continue learning.
"I loved my role as an RN," Otten says. "But I was ready to take the next step in my career." A good reputation and shared values led her to enroll in MMU's graduate nursing program.
Otten now works as a psychiatric-mental health nurse practitioner (PMHNP) on the inpatient child and adolescent units at Avera Behavioral Health in Sioux Falls. She also sees adolescents in the Avera addiction care unit.
The most fulfilling part of her job is helping children have a good quality of life.
"There's a lot of vulnerable information that patients in the mental health field share with their providers," Otten shares. "I see [my role] as a privilege."
While MMU's PMHNP program is mostly online, students like Hannah see the value of a Benedictine education.
"You have to have strong core values to have a strong program," she says. Otten carries those Benedictine values into her interactions with patients and families, as a preceptor to nurse practitioner and physician assistant students, an active member of the South Dakota Nurse Practitioner Association and the American Nurses Association, and co-author on a case report published by South Dakota Medicine.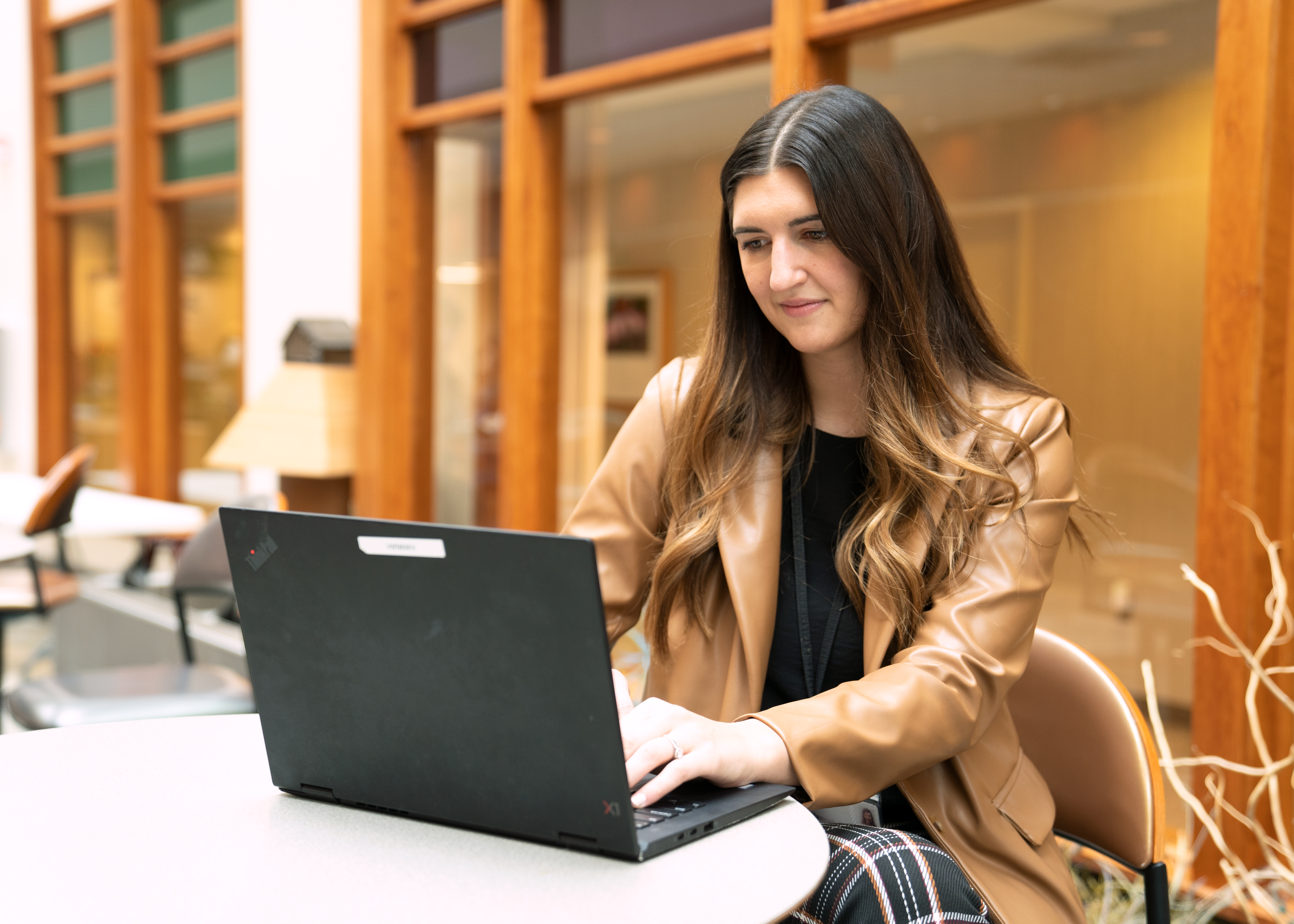 "The Benedictine values are a big part of who we are," Stewart says. "Our faculty have worked really hard to embed them into our program," which has recently grown in both enrollment numbers and diversity of students, received an educational grant from Pfizer, and announced a new partnership with DaCCoTA, a regional research collective.
In 2021, MMU and Avera also announced their partnership on the Avera Scholars Program, an education funding program that supports nursing workforce needs in the region.
"A lot of really exciting things are happening," Stewart says. "Our footprint is growing, our faculty is amazing, we are grateful for our partnerships with preceptors and our graduates are going out and doing great things."