Mount Marty Sophomore Carson Sapp Aims High as a Top Team USA Archer
November 7, 2019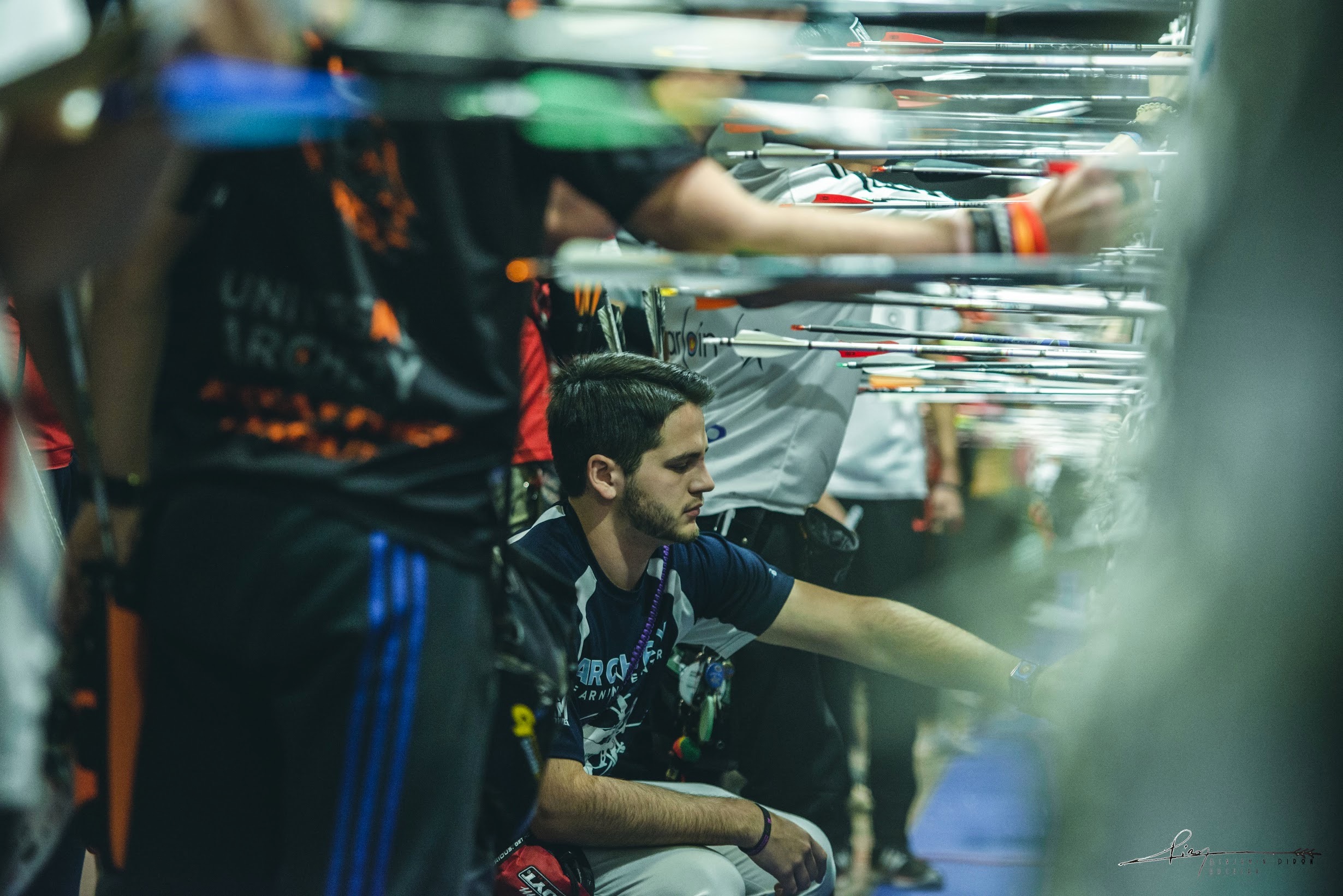 Growing up in the small town of Cairo, Georgia, Carson Sapp didn't set out to be a professional athlete — and certainly not by the time he finished high school. Like most kids his age, his interests were varied, and he bounced around between a lot of different sports, including football, baseball and soccer. It wasn't until fourth grade, through his school's 4H program, that he discovered archery, and even then, he wasn't in it for the wins.
"It was honestly just another sport to me but a great time to socialize with all my friends as archery has a lot more time to talk than other sports do," he says.
It wasn't long until Sapp learned that archery was more than just a social activity. He found that he was actually pretty good — very good — and after just three seasons began competing for 4H, a program that continues to boast the biggest pool of beginning archers. Eventually, he crossed over and competed in his first state tournament, hosted by USA Archery (the USA Olympic Committee-sanctioned organization).
"This is where I was introduced to a new level of competitors and pushed myself to start competing in national events," he says. "I took my first run at the United States Archery Team in 2016 and was fortunate enough to make it. That was really the first push into building a reputation, and I went to my first World Championships later that year hosted in Ankara, Turkey."
Since then, Sapp has shown no signs of slowing down. Just recently, he was named to the 2020 United States Archery Team, which consists of the best master, senior, para, junior and cadet archers in the country, selected based on performance in national and USAT series events over a year-long season that travels the United States.
Building a team
So how did a professional archer from the South who competes on the international circuit land in Yankton, South Dakota? As his high school career was winding down, Sapp began looking at varsity-level archery programs around the country where he could continue to hone his skills while getting a college education and found himself drawn to Mount Marty's archery program.
"In the sport of archery, those programs are few and far between," says the Mount Marty College sophomore exercise science major. "If I would have to guess at a number, I would say roughly 10 around the country. This makes it very limited when looking as an athlete. I applied and visited many of these schools, and I was impressed with Mount Marty in their drive to establish themselves in a new area."
Not only did Sapp like the smaller, close-knit community aspect of the MMC campus, but he also liked the idea of helping to build a program.
"Like any sport, there are 'big names' or programs that have been around the longest, and it's not an easy task to build a reputation," he says. "I really liked that this (Mount Marty) team wanted to take on this challenge, knowing that they are considered an underdog as a newer team and willing to build a program that will last long after we are graduated."
In just the year and half Sapp has been on the team, MMC Archery has continued to grow. What used to be a team of largely local archers has now expanded to include athletes from across the country. They're competing at a national level and proving time and again to never underestimate the underdog.
Goals and direction
Moving forward, Sapp will continue investing his time and talent in the Mount Marty community, a place where he says he's found immense support to develop both as an athlete and as a student.
"The biggest benefit to Mount Marty that I have found is the supportiveness of the faculty and staff on campus," he says. "They show genuine interest [in what I do as an athlete], and once they understand my goals and the direction I'm going, they are one of my biggest supporters."
Although graduation is still more than two years away, Sapp already has his sights set on the future. Eventually, he hopes to go to graduate school for physical therapy, but before that, he says he's ready to get back in the game and plans to reestablish himself on the pro circuit, attending the required events to earn a spot on the U.S. World Cup team.
"This will not only put myself back out on the level I want to be at after taking a step back due to college, but it will help reinforce my decision as to if this is still my life direction," he says. "I plan on diving into this until I retire or decide to use the degree I have to begin working as a physical therapist and eventually open my own practice to give back to the sport that has created this unique journey."