MMU Professor to Present Research on Defelonization and Police Decision-Making at National Conference this March
March 2, 2023
A list of speakers for the 2023 Academy of Criminal Justice Sciences (ACJS) annual meeting in National Harbor, Maryland, includes retired Los Angeles Police Department sergeant and current Mount Marty University (MMU) criminal justice professor, Dr. Stephen Bell, who will be presenting his research on defelonization and police decision-making.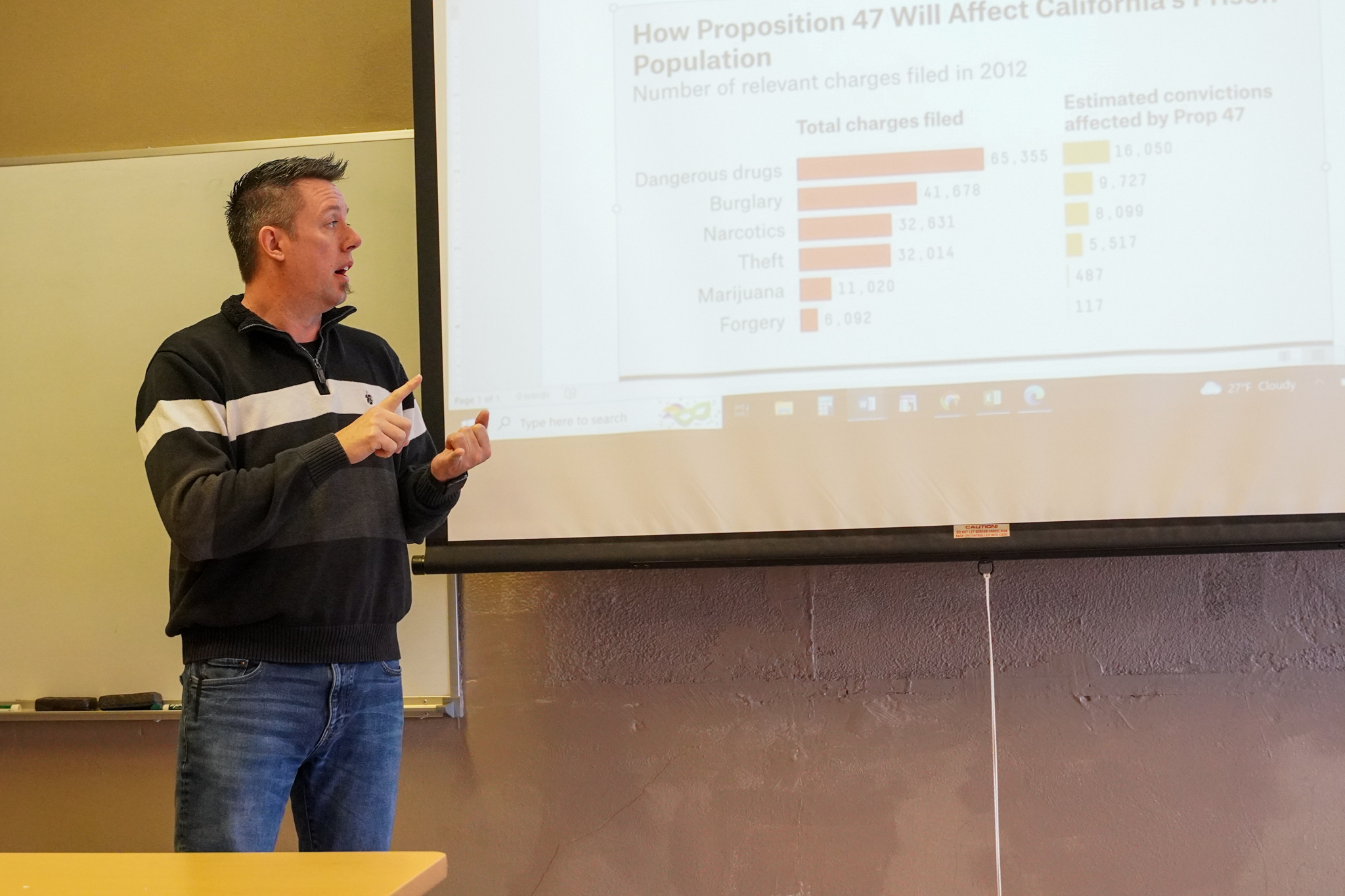 Dr. Bell studied the challenges Los Angeles County law enforcement officers share when policing narcotics offenses in their communities after the ratification of Proposition 47,which reclassified particular theft and drug possession offenses from felonies to misdemeanors.
Open-ended surveys, semi-structured interviews, and reflexive memos revealed how the referendum—a demotivator—affected the decision-making of 15 police officers.
"It's important to understand that if we pass laws like this, there are going to be unintended consequences," Dr. Bell says. "Proposition 47 hoped to lower the incarceration rate in California, but the unintended consequences look at these officers who are telling me that it's taxing their ability to care."
Whether viewed from the perspective of lawmakers who propose legislation like Proposition 47, or from the perspective of community members who vote for these representatives, it is crucial to understand the unintended consequences of defelonization and the way each officer makes continuous cost-benefit analyses based on the information they have, Dr. Bell explains.
Dr. Bell will present his research and insights on March 15 at the annual ACJS meeting, which gathers criminologists, aspiring criminologists, and practitioners together to foster professional and scholarly activities in the field of criminal justice and criminology.
"I love showing my students that Criminal Justice is more than just policing and that getting a degree in this field opens doors to a world of other opportunities," says Dr. Bell. "It's an exciting way to influence those who aspire to something other than chasing bad guys at night."
Update 3/3/2023: Dr. Bell was also recently published in the March 2023 edition of the Academy of Criminal Justice Sciences Newsletter. View it here.
Update 3/10/2023: Dr. Bell joined Cara Hetland on SDPB Radio. Listen here.
###
About Dr. Stephen Bell
Dr. Bell is a retired sergeant who spent more than 20 years in the Los Angeles Police Department, working in gang enforcement, undercover operations, and legal affairs; he also was their continuing education coordinator and Police academy instructor. He spent years instructing criminal justice university courses at Johnston Community College in North Carolina and Geneva College in Pennsylvania, prior to joining MMU this academic year.
About Mount Marty University
Founded in 1936 by the Sisters of Sacred Heart Monastery, Mount Marty University is a Catholic, Benedictine institution of higher education located along the bluffs of the Missouri River in Yankton, South Dakota, with additional locations in Watertown and Sioux Falls. Mount Marty offers undergraduate and graduate degrees with a particular focus on student and alumni success in high-demand fields such as health sciences, education, criminal justice, business, accounting, recreation management and more. A community of learners in the Benedictine tradition, Mount Marty emphasizes academic excellence and develops well-rounded students with intellectual competence, professional and personal skills and moral, spiritual and social values. To learn more, visit mountmarty.edu.