MMU Exceeds Operation Christmas Child Goals
December 22, 2020
For the holidays this year, the Mount Marty University Student Government Association wanted to go above and beyond, making Christmas an extra-special time of year for those most in need. Together with the MMU community, SGA was able to provide children around the world with gifts of toys and necessities through Operation Christmas Child.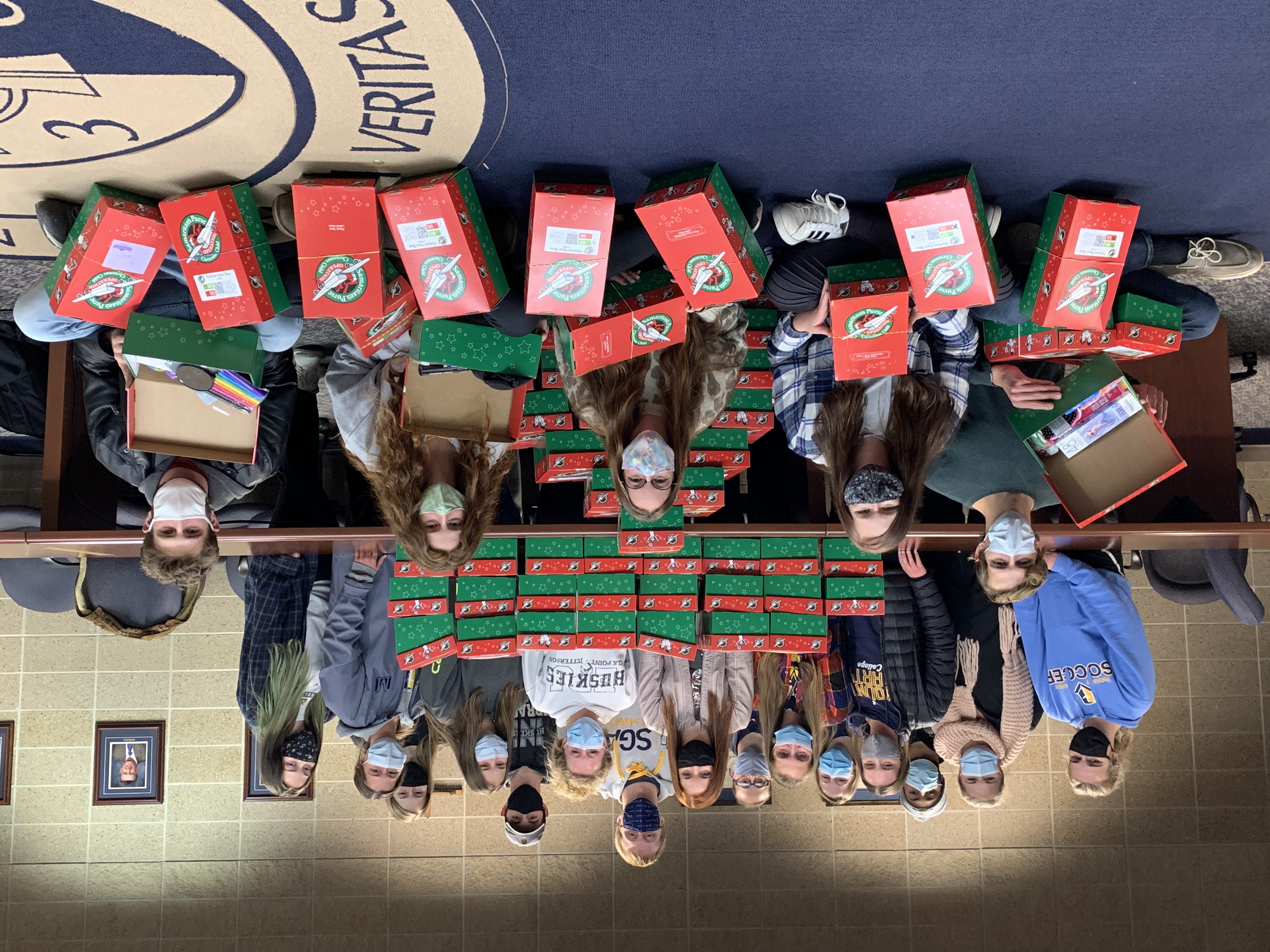 "Operation Christmas Child is where you get a shoebox and fill the box with different toys, school supplies and hygiene products," explains Harlie Hacecky of SGA. "It was a great way for Mount Marty to do a community service project amidst a global pandemic."
The idea was first brought to SGA by Joey Stibral, who already had experience with Operation Christmas Child through participation with his local church. After receiving immediate support from SGA, the community service committee set to work, spreading the work to all of the Mount Marty athletic teams, clubs and departments to see who was willing to help them fill boxes.
The goal to collect 40 boxes from campus was quickly overtaken. In all, Mount Marty put together 70 boxes and raised $300 to help cover the cost of shipping.
Operation Christmas Child has provided over 168 million children around the world with gifts since the program's founding in 1993. Mount Marty University is thrilled to play one small part in this initiative to make the holidays brighter for those around the world.