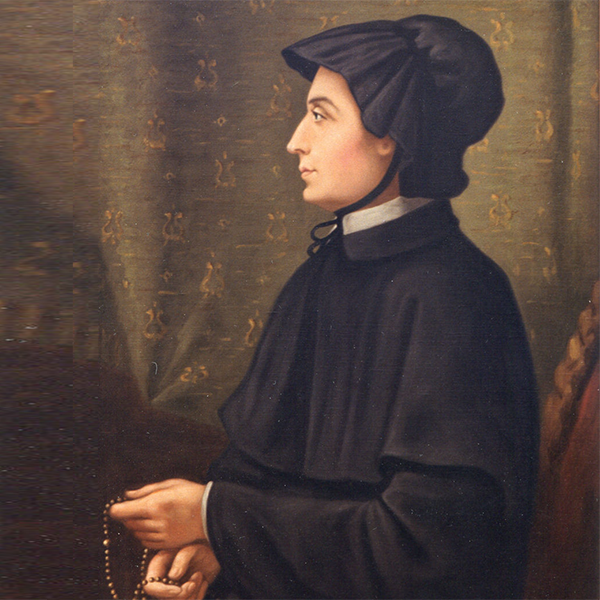 "We know certainly that our God calls us to a holy life. We know that he gives us every grace, every abundant grace; and though we are so weak of ourselves, this grace is able to carry us through every obstacle and difficulty."
- Saint Elizabeth Ann Seton
Patron Saint of Catholic Schools
Seton Education Scholars Program
Prepare for a career as a Catholic educator.
Mount Marty University, a Catholic, Benedictine institution located high on a South Dakota bluff overlooking the Missouri River and rich Nebraska farmland, is proud of our 85-year tradition of educating future leaders in health care, education, business and many other disciplines. As part of that history, we take seriously our responsibility to educate the best future teachers for Catholic elementary and high schools throughout our region and the Midwest.
The Seton Education Scholars program — named for Saint Elizabeth Ann Seton, the patron saint of Catholic schools — provides a $10,000 scholarship to entering freshman education students. This scholarship is renewable up to four years, so long as students continue to progress toward a degree in elementary or secondary education.
Practicing Catholic.

Enrollment in teacher education at Mount Marty University.

Recipients are required to serve at least 10 hours per week in a Catholic school or parish ministry during the school year. Required clinical placements in Catholic schools would count toward this requirement.

Students will participate in monthly Catholic formation and training opportunities provided by MMU campus ministry, area priests and Catholic teachers and administrators so they fully understand Catholic educational ministries and culture, and can be exemplary Catholic educators earlier in their careers.

After graduation from MMU, students commit to three years of teaching in a Catholic school within the Diocese of Sioux Falls or in a rural Catholic school within the Archdiocese of Omaha.
Must be an incoming freshman education student.

Selection criteria include high school grades and test scores, involvement in parish activites and community service.

A 500-word essay describing the student's qualifications must be submitted by the deadline below.

A supporting letter or email message

from a priest and/or high school teacher is highly encouraged.
Ready to get started?