Benedictine Leadership Institute annual lecture on March 21
March 21, 2023
March 13, 2022, YANKTON, S.D. — Mount Marty University, in partnership with The Diocese of Sioux Falls and The Ethics of Public Policy Center, is proud to present the 4th Annual Aquinas Lecture on Tuesday, March 21, at 7:00 p.m. It will be held at the Parish Hall of the Cathedral of St. Joseph in Sioux Falls.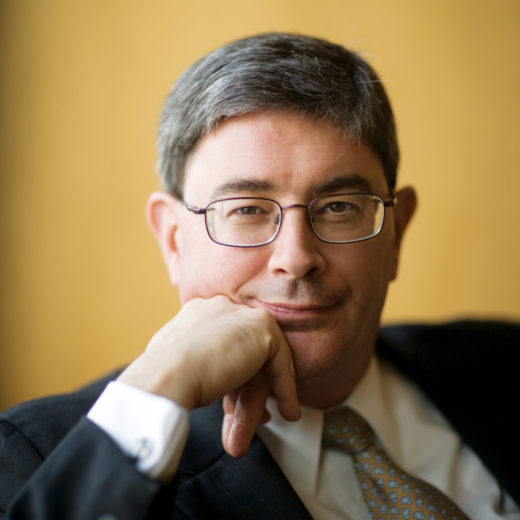 This year's lecture is titled "To Sanctify the World: The Vital Legacy of Vatican Council II" and will feature George Weigel, Distinguished Senior Fellow of the Ethics and Public Policy Center.

"George Weigel is a leading Catholic intellectual in the United States and it is a great honor to have him give this year's Annual Aquinas Lecture," said Joe Rutten, Director of the Benedictine Leadership Institute at Mount Marty University. "The Second Vatican Council was the most important Catholic event in the past five hundred years. In the lecture, George will explain the necessity of Vatican II and explore the continuing relevance of its teaching in our world today while seeking to recover the true meaning of Vatican II as the template for a Catholicism that can propose a path toward genuine human dignity and social solidarity."

The 4th Annual Aquinas Lecture is free to attend and open to the public. Doors for the event open at 6:30 p.m., followed by the lecture at 7 p.m. and a social. To attend the lecture and social, register at bit.ly/Aquinas-2023.

To learn more about the Benedictine Leadership Institute and the Annual Aquinas Lecture, email joseph.rutten@mountmarty.edu.

###

About Benedictine Leadership Institute
The Benedictine Leadership Institute (BLI) is the renewed core curriculum at Mount Marty University. BLI is forming principled and virtuous leaders through the Benedictine Way of Life. Through classes, mentorship, internships, and community service opportunities, students are guided by the words of St. Benedict. The Annual Aquinas Lecture is hosted by BLI, featuring discussions on the Catholic intellectual tradition and the journey of the mind's road to God.

About Mount Marty University
Founded in 1936 by the Sisters of Sacred Heart Monastery, Mount Marty University is a Catholic, Benedictine institution of higher education located along the bluffs of the Missouri River in Yankton, South Dakota, with additional locations in Watertown and Sioux Falls. Mount Marty offers undergraduate and graduate degrees with a particular focus on student and alumni success in high-demand fields such as health sciences, education, criminal justice, business, accounting, recreation management, and more. A community of learners in the Benedictine tradition, Mount Marty emphasizes academic excellence and develops well-rounded students with intellectual competence, professional and personal skills, and moral, spiritual, and social values. To learn more, visit mountmarty.edu.