Accounting
Program Type: Major, Minor
Program Level: Undergraduate, Associate
Department: Social Sciences
The Mount Marty University accounting program prepares students for a contemporary world of work through education and experience in current theories and practices of financial accounting, managerial accounting, taxation, auditing and business as well as giving students a moral foundation based on traditional Catholic values.
Program Types
Bachelor of Arts
Associate of Arts
Major
Minor
Requirements
Bachelor Degree Requirements: 128 credits
Associate Degree Requirements: 64 credits
Major Course Requirements: 56 credits
Associate of Arts Requirements: 20 credits
Minor Course Requirements: 20 credits
As an accountant, your highly technical training will often classify you as the "engineer" of the business world. Graduates can become part of a management team for a corporation or work as an auditor in public accounting. Additional entry-level positions for accounting majors
include budget analyst, office manager, financial analyst, staff accountant, governmental auditor, cost accountant, fraud examiner, internal auditor and tax accountant. Mount Marty University is unique by offering assistance as you prepare for a wide range of national certifications such as:
CBA (Certified Bank Auditor)
CIA (Certified Internal Auditor)

CMA (Certified Management Accountant)

CFE (Certified Fraud Examiner)
CISA (Certified Information Systems Auditor)
CPA (Certified Public Accountant)
Mount Marty University offers many opportunities in accounting internships. You may also participate in the volunteer tax clinic which will provide you with further field experience.
GENERAL EDUCATION CLASSES - 46 CREDITS
Living Benedictine: The Mount Marty community inspires living a life inspired by St. Benedict. All students are invited to encounter, participate in and cultivate lives characterized by prayer, commitment to a place and a community and hospitality. Foundational Courses: Benedictine Leadership Institute classes
Pursuing Knowledge: Acquiring knowledge is necessary in order to succeed in any career, serve any community, or experience any personal group. The wider array of knowledge you obtain, the better you will be able to excel in each of these areas of life. Foundational Courses: Math, Psychology, Lifelong Wellness, and Natural Science classes
Expressing Self: As you acquire knowledge, understanding and insight, you should develop the skills required to share them effectively. Creativity and critical self-examination are among the hallmarks of good communication. Foundational Courses: English, Speech, Fine Arts, and Modern Language classes
Engaging Perspectives: Every person has a unique perspective on the world; however, truth most often lies outside any particular perspective. The quest for truth does not require you to abandon your own point of view, but that you critically engage in a variety of perspectives with humility and respect. Foundational Courses: History, Sociology, Human Relations, and Literature classes
Start your journey.
HAVE ANY QUESTIONS OR CONCERNS?
READY TO GET STARTED?
view the comprehensive costs
QUESTIONS? CONTACT: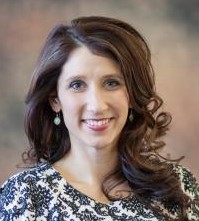 lori hofer
assistant PROFESSOR OF business
email: lori.hofer@mountmarty.edu

phone: 605-668-1616