Athletics Hall of Fame Inductees
Each fall, a selection committee chooses inductees for the following year's Mount Marty Athletic Hall of Fame. In order to be considered for selection into the MMU Athletic Hall of Fame, an individual must meet the following requirements:
The inductees must have been:
A student at Mount Marty University for at least two years and a graduate of MMU.

A coach at Mount Marty.
An athletic administrator at Mount Marty.
A team that represented Mount Marty.
An individual who has made outstanding contributions to the Mount Marty Athletic Program.

Must have conducted himself/herself in such a way as to reflect honor on Mount Marty University and to have those qualities of character and standards of conduct most desirable in one who may be cited as an example for young people.
Must have made a good record in some branch of intercollegiate sports at Mount Marty or have made a distinct contribution to sports.
Upon graduation at Mount Marty, the individual must have made a positive contribution to society.
Candidates become eligible:

Athletes – five years after graduation.
Teams – 10 years after academic year
Coaches, staff, and others – five years after they leave these positions at Mount Marty or after 10 years of service at Mount Marty.
If you would like to submit a nomination to be considered, email Athletic Director Andy Bernatow with your suggestion.
Congratulations to the 2022 Athletics Hall of Fame Inductees!
This year, three individuals and one team will be inducted into the Mount Marty University Athletics Hall of Fame on Friday, October 28 at 6 p.m. at the River Rock Events Center during Lancer Days. Tickets are available now.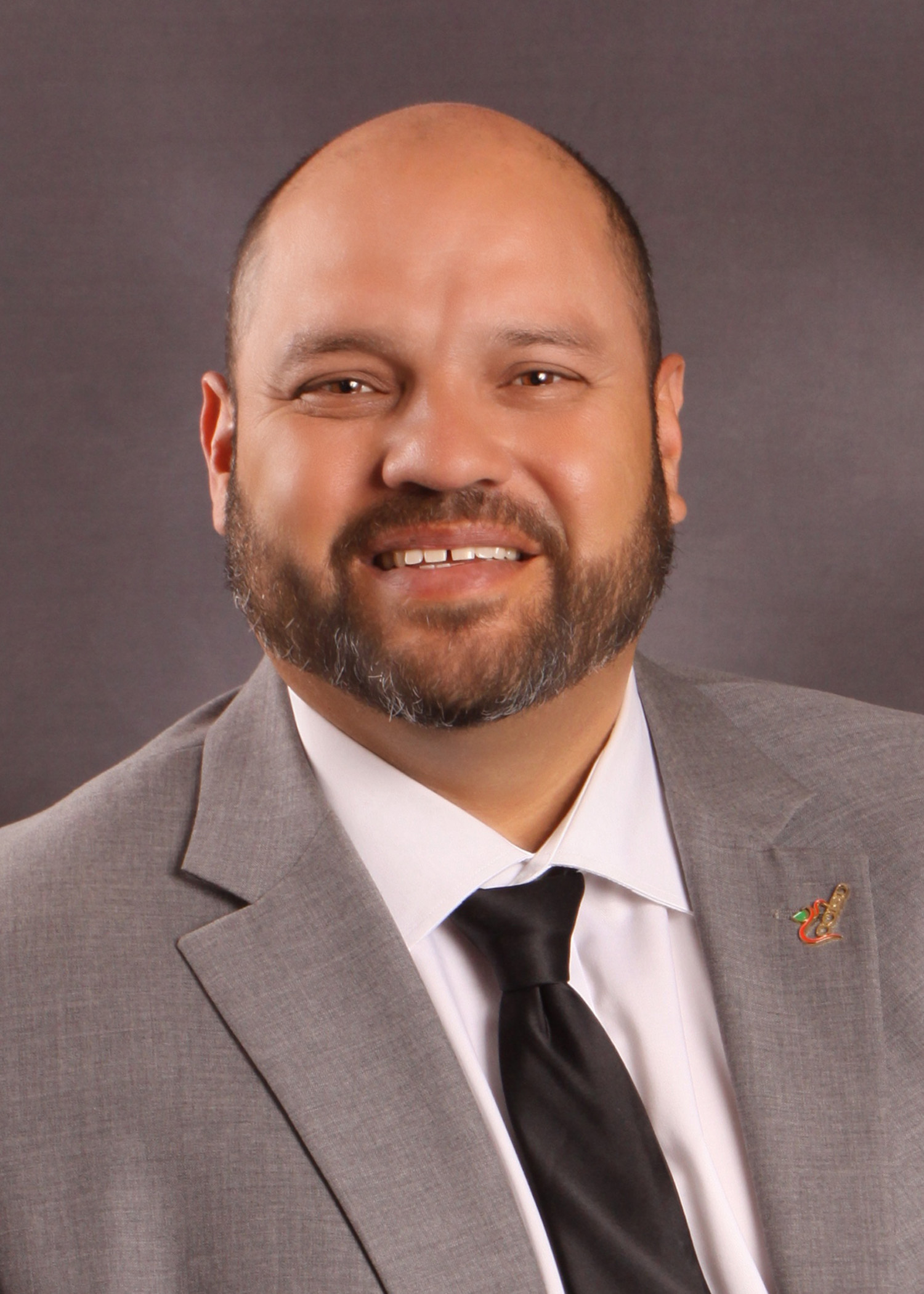 Tony Elizondo '92
Baseball 1988-1992
Tony Elizondo was a key component to a baseball team in 1991 that qualified as a District 12 Qualifier going 31-12. That year, Tony hit .295 with 19 runs batted in and 2 home runs. He also had a team-high .978 fielding percentage. In his last season in 1992, Tony was named the team's Most Valuable Player. That season, he led the team in batting average hitting .397. He also led the team with 5 home runs and was second on the team with 24 RBIs. Tony was also named an All-District 12 Player in 1992.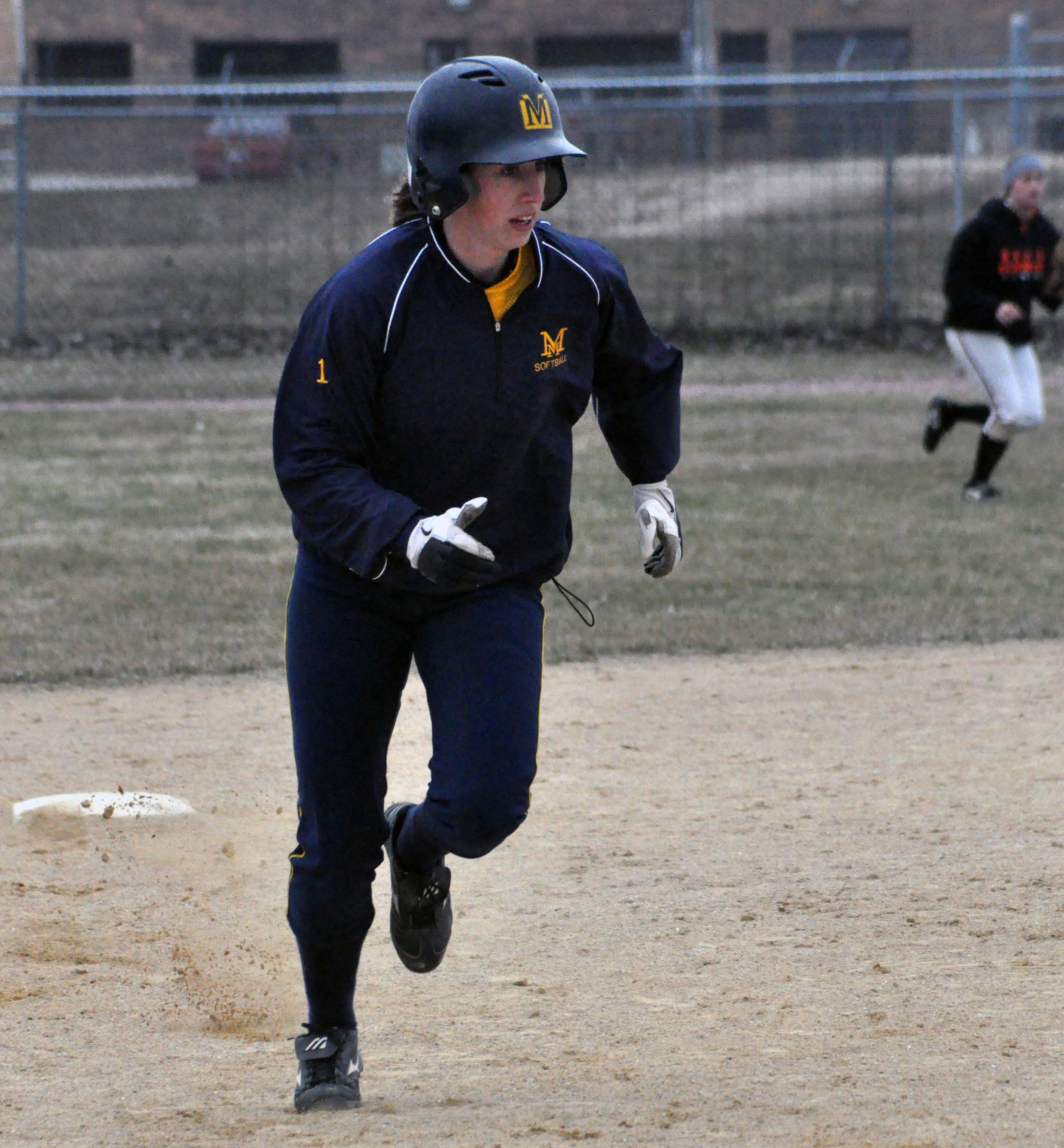 Lauren Donlin '10
Soccer and Softball 2006-2010
Lauren Donlin was a two-sport standout for Mount Marty. She was given the Pfliger-Olson Award as well as an NFCA All-American Scholar Athlete. She set records in both sports and was named Most Valuable Player in both softball and soccer. In women's soccer, Lauren had team records in career points (107), career goals (50), and career assists (7). She was also named 2nd Team All GPAC. Lauren was in the Top 10 GPAC in six offensive categories that season which included shots, shots per game, points, points per game, goals, and goals per game. In softball, she was named All-GPAC Honorable Mention in 2010. In the conference, she was for second triples, chances, and putouts. Lauren batted .327 and led the team with four home runs and 27 RBIs. She led the Lancers in ten offensive categories.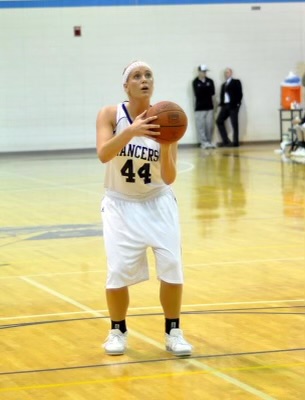 Kylie (Gross) Knippling '12
Basketball 2008-2012
Kylie, a native of Yankton, SD, came to Mount Marty in 2008. While at Mount Marty, Kylie was named to the Pflieger-Olson All-Academic Team for three years and an NAIA Scholar-Athlete in 2011 and 2012. In 2012, she was named first-team All GPAC and was awarded GPAC Player of the Week once. She led the GPAC in rebounds per game with 10.6 RPG and finished 9th in points per game at 13.5 while shooting 44.5% from the field, which was 12th in the GPAC. In her career, Kylie finished 1st in charges taken (42), 4th in total rebounds (794), 4th in games played (120), and 7th in blocked shots (51). To go along with her outstanding career stats, Kylie was named to numerous awards at Mount Marty. She was awarded the Emil S Liston Award and the 2011 Strength and Conditioning Female Athlete of the Year. In 2012, Kylie was awarded the Dr. Leroy Walker Champion of Character Award and was named the Mount Marty Female Athlete of the Year.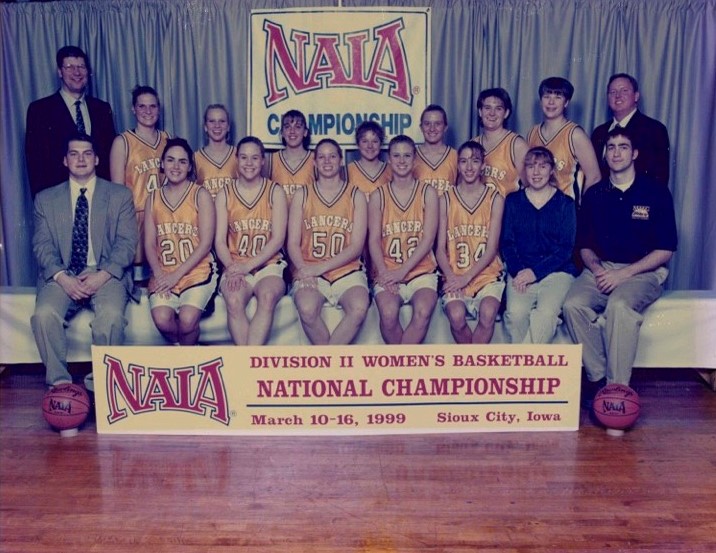 1998-1999 Women's Basketball Team


The 1998-99 Lancers Basketball Team led by Chuck Iverson finished the year 19-11. That year, the Lancers were regular season and tournament South Dakota Iowa Conference (SDIC) champions. The Lancers got a birth into the NAIA National Tournament. As a team, Mount Marty broke eight team and individual records during the year.