Medical Laboratory Science
Program Type: Major
Program Level: Undergraduate
Department: Natural Sciences
Be Challenged. Be in Demand.
Are you ready to play a vital role in health care?
With a medical laboratory science degree from Mount Marty, you'll not only be prepared for careers in the lab, but you'll also have the expertise to work in a variety of biomedical positions. Your vast science knowledge and technical skills will give you an excellent foundation for careers in hospital labs, veterinary offices, biotechnology and industrial research laboratories. You'll also be well prepared to train or supervise laboratory technicians. Or you might decide to pursue a professional or graduate degree in human or veterinary medicine, biomedical research, education or management. Medical laboratory practitioners work beyond the laboratory as physicians, researchers, professors, consultants, managers and public health administrators.
Start your journey.
HAVE ANY QUESTIONS OR CONCERNS?
READY TO GET STARTED?
view the comprehensive costs
QUESTIONS? CONTACT: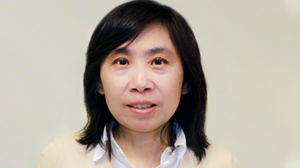 dr. chun wu
PROFESSOR OF chemistry
email: cwu@mountmarty.edu

phone: 605-668-1391