Endowment Support
Building a Strong Foundation

In just over 5 years, the Mount Marty University endowment has seen significant growth, increasing 68% during this time. In addition, MMU boasts the third-fastest-growing endowment in the Great Plains Athletic Conference (GPAC), one of the
country's strongest academic and athletic NAIA conferences. The generosity of alumni and supporters made this great growth possible, providing crucial funding for scholarships, academics, programming, facilities and more.
Gifts to the endowment come in many different forms, including gifts of cash, stocks and securities, retirement plan distributions, and estate gifts.
A minimum support level of $25,000 for endowments has been established in order to guarantee that the income from the funds will adequately support a scholarship. All endowed scholarships are invested through the university's endowment fund.
IMPACT OF A $25,000 ENDOWMENT GIFT OVER 30 YEARS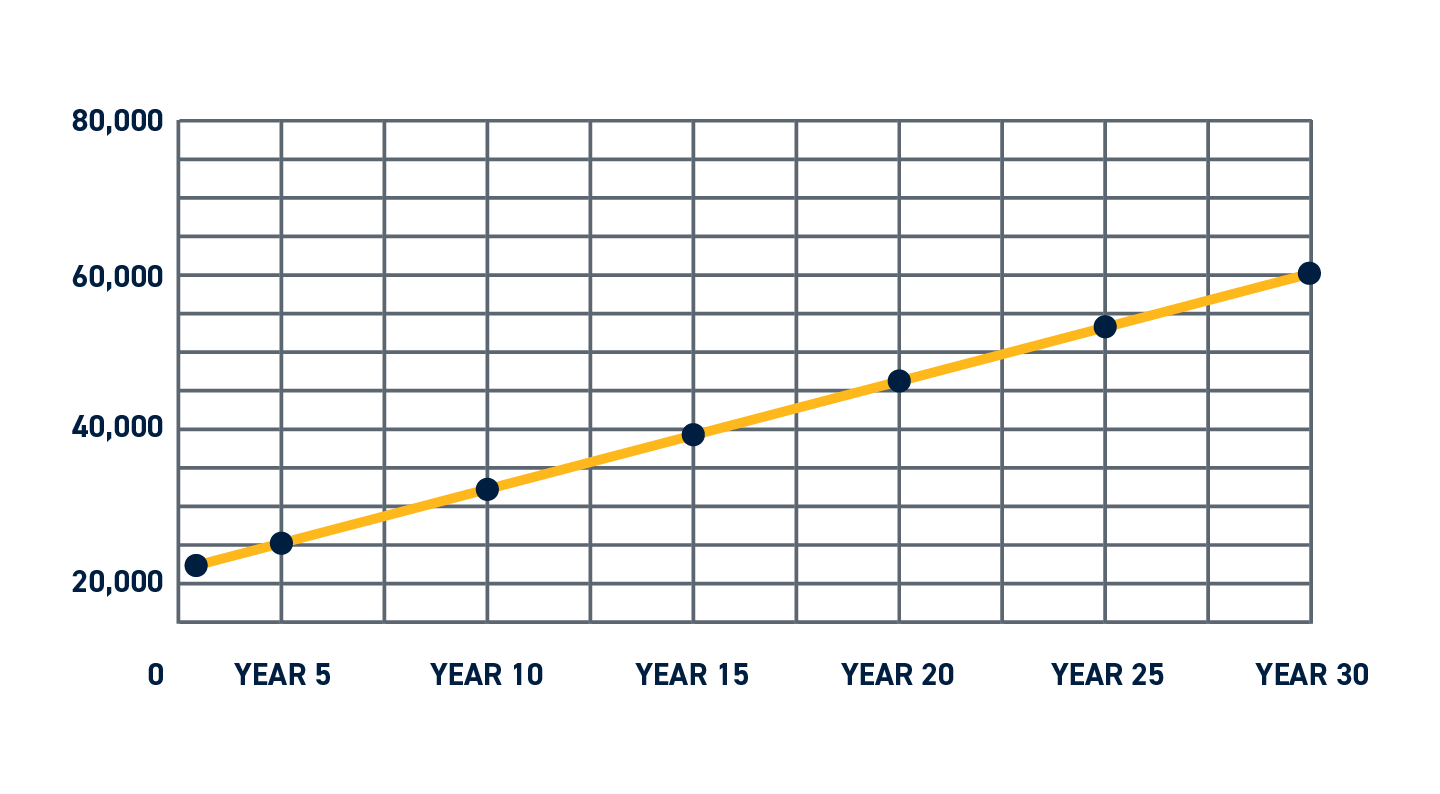 *assumes average annual investment return of 7% and average distribution rate of 4%.