Nursing
Program Type: Major
Program Level: Undergraduate
Department: Nursing
WE'RE KNOWN FOR OUR HIGHLY SOUGHT-AFTER BACHELOR'S DEGREE IN NURSING. WE'VE BEEN EDUCATING THE BEST NURSES IN THE REGION—IN THE TRADITION OF OUR CATHOLIC BENEDICTINE VALUES—FOR GENERATIONS.
MMu NURSING MISSION
The mission of the Mount Marty University Nursing program is to provide students with an integrated education in a Catholic, Benedictine, liberal arts setting and to promote personal character development, holistic professional nursing expertise, and community service involvement.
CARING FOR PATIENTS AND PEOPLE
With a bachelor's degree in nursing, you'll be highly sought after. You may even have a job offer before graduation! At Mount Marty, we'll prepare you for a variety of nursing roles, to care for an increasingly diverse population and to use complex technology. You'll be able to work in specialties such as: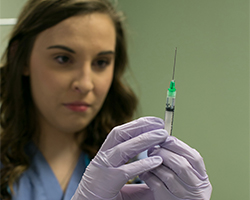 • pediatric
• maternity
• medical-surgical• gerontology
• mental health
• critical care
• community health
And with clinical experiences at Avera Sacred Heart Hospital, Mickelson Center for Neurosciences, the Yankton County Community Health Nursing Agency, area nursing homes and other community agencies, you'll be getting hands-on experience right away. At Mount Marty, you'll learn to care for your patients with compassion, understanding, and a spirit of service. As part of our Catholic Benedictine values. We incorporate a holistic approach that emphasizes both care and cure. That's what makes us truly different.

Start your journey.
HAVE ANY QUESTIONS OR CONCERNS?
READY TO GET STARTED?
view the comprehensive costs
QUESTIONS? CONTACT: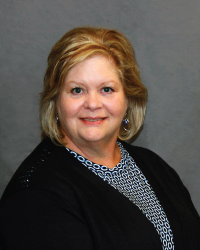 dr. kathy magorian
dean of faculty, dean of nursing and health sciences
email: kathy.magorian@mountmarty.edu

phone: 605-668-1535