Doctor of Nursing Practice - Leadership and Education
Program Type: Major
Program Level: Graduate
Department: Graduate Nursing Programs
Become the leader you are meant to be.
With a DNP from Mount Marty, you'll be prepared to be a leader or educator with the ability to apply the latest research to improve patient outcomes.
The Doctor of Nursing Practice (DNP) at Mount Marty is designed to prepare individuals for specialization in nursing leadership and education, incorporating a high level of leadership in practice and scientific inquiry. Additionally, preparation in the science of pedagogy will augment the nurse's ability to transmit the science of the nursing profession. The Mount Marty DNP program, with an emphasis in leadership and education, will focus on ethical leadership grounded in Benedictine values of human dignity, call to community and caring for all. Individuals who complete the Mount Marty DNP program will be prepared to fill roles as educators or leaders in healthcare.
APPLICATION DEADLINE: november 1
ALL APPLICATIONS are THROUGH

NURSINGCAS.ORG
program cost: $810/credit hour & $110 nursing fee/semester
Start your journey.
HAVE QUESTIONS OR CONCERNS?
READY TO GET STARTED?
view the comprehensive costs
CONTACT

dr. michelle van wyhe
dnp coordinator
email: michelle.vanwyhe@mountmarty.edu

phone: 605-668-1511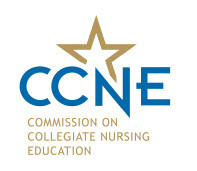 The Doctor of Nursing Practice program at Mount Marty University is accredited by the Commission on Collegiate Nursing Education, 655 K Street NW, Suite 750, Washington, DC 20001, 202-887-6791.