Annual Giving
making a difference in lives of our students - the mmU annual scholarship fund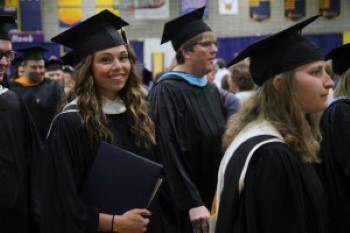 Giving to Mount Marty University has a real-world impact on students. It transforms their lives by supporting them as they pursue their academic dreams.
Give a scholarship gift today or contact us to discuss the different ways you can give to student scholarships at Mount Marty University. Your financial support makes it possible for students to experience Mount Marty, a special place where they can explore their passions and find their purpose.
Make A Scholarship Gift Online Today!
Giving Celebration 2020
One Community.
Here at Mount Marty, we are all connected. Regardless of when or how you found yourself included in our community, we are glad you are with us.
One Cause.
We ask our community to join together and help us raise funds that will enable us to continue providing affordable opportunities to our students and community.
Donate to One Cause. One Community.
Thank you to the generous donors who will be matching all scholarship gifts during this time and doubling your support of a Mount Marty education!
First Dakota National Bank
Kolberg-Pioneer, Inc.
Reliabank
Bernard Guss
Dave Thies
Dave '92 & Gina '92 Abbott
Denis '73 & Mary Beth Fokken
Wayne & Lori Ibarolle
Travis '04 & Lindsey '06 Peters
Pam Rezac
To learn more about being a part of Giving Day 2020 or providing matching funds, contact Shannon Viereck, Assistant VP for Engagement, at 605-668-1467 or shannon.viereck@mountmarty.edu.
Other Scholarship Opportunities