Advancement Directory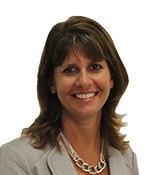 Barb Rezac
vice president for mission and advancement
Phone: 605.668.1292
Email: barbara.rezac@mountmarty.edu
After a long and successful career in education and fundraising at Sacred Heart School in Yankton, Barb started leading the advancement team at Mount Marty University in January 2012. She now oversees and leads all the efforts of the advancement office, which includes fundraising, alumni relations, and outreach and events. She earned a Bachelor of Arts in education from the University of Nebraska-Lincoln and a Master of Education from the University of South Dakota.
Shannon Viereck
Assistant VP for Engagement
Phone: 605.668.1467
Email: shannon.viereck@mountmarty.edu

Shannon has worked in higher education since 2007, and joined the Mount Marty Advancement team in 2012. She works with donors, businesses and alumni to raise scholarship funds and help move the university forward. She has a Bachelor of Arts degree in communications from Augustana University and is pursuing a Master of Business Administration from Concordia University - Chicago.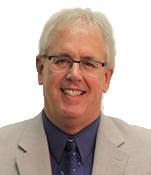 David Dickes '76
Advancement Officer
Phone: 605.668.1526
Email: david.dickes@mountmarty.edu
Dave joined the Mount Marty Advancement team in 2013. He works with donors to help move Mount Marty forward. He has over 30 years of sales and marketing experience, primarily in the pharmaceutical industry. Dave is a 1976 graduate of Mount Marty College, where he earned a Bachelor of Arts degree in business administration.
Amy Heimes
Coordinator of advancement services
Phone: 605.668.1542
Email: aheimes@mountmarty.edu

Amy is the front door of the advancement office and is ready to help answer any questions you may have. Since she has worked at Mount Marty University for more than 11 years, she is well educated on all the procedures and departments at the university. Amy worked in the university's registrar office for seven years, before transitioning to the advancement office in 2012.
Logan Wagner
Assistant director of annual & athletic giving
Phone: 605.668.1304
Email: logan.wagner@mountmarty.edu

Logan started working part time in the Advancement Department in the fall of 2019 and started working full time in the Department in July of 2020. She works with donors, businesses and alumni to raise scholarship funds and athletic funds. She is entering her 3rd year as an employee at Mount Marty University where she previously held the title of Head Women's and Men's Golf Coach. Logan also is an alum of MMU, having graduated with a BA in Accounting and Business and from there attended Concordia University, NE where she completed her MBA with an emphasis in Accounting.
PLANNED GIVING
Ashley Gullikson
Gift planning officer
Phone: 605.668.1286
Email: ashley.gullikson@mountmarty.edu

Through a great partnership with the Catholic Community Foundation of Eastern South Dakota, Ashley is responsible for building relationships and opportunities for alumni and donors to leave a legacy at Mount Marty University. This is a new position, but Ashley is not new to the MMU advancement team or the alumni community. Prior to this position, she served the alumni as director of alumni relations and has been at Mount Marty since 2014. Ashley earned a bachelor of arts degree in business administration from the University of South Dakota.