Caleb Wilson
Gunnison, CO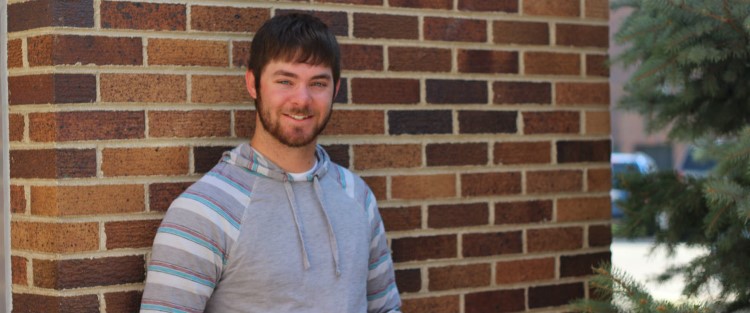 caleb wilson
major: criminal justice '17
Campus: yankton
Why Mount Marty?
Campus involvement is vital to the vibrancy of a small college, and Caleb Wilson was eager to find his niche among the numerous clubs and activities that MMC has to offer. Now a senior, he is president of the Criminal Justice Club, a member of the STEP Club, an MMC ambassador and an orientation leader. And each club, he says, offers fun opportunities.
"The Criminal Justice Club went to Rapid City this spring, and we got to tour the jail, crime lab and do ride-alongs with police officers," he says. "These involvements have helped me to learn new skills and make connections to use in the future."
Mount Marty Impact
As he prepares for a future in criminal justice, Caleb is keenly aware of the impact his MMC professors have had on his education and career. "The amount of knowledge that Dr. Dewitt, MMC criminal justice professor, has passed on is amazing," Caleb says. "He uses all of his resources to give us not only the best possible experience in the classroom, but also his resources in the real world have resulted in internships (personally) and jobs for countless amounts of students."
The MMC Values
Looking back on his college experience, Caleb says the MMC values of community and hospitality have helped him to grow as a person. "I find myself being much more selfless than I was before," he says. "The help of not only coaches and professors in everyday life but also students offering a helping hand whenever needed — I live 14 hours away from home, and I always find people offering a place to stay or to come home with them for Thanksgiving or for other holidays.
"Having open arms to let people in is a quality I have picked up at Mount Marty College," he continues, "and I attribute that to the people around me in my time here."