William Lawrence
Columbus, NE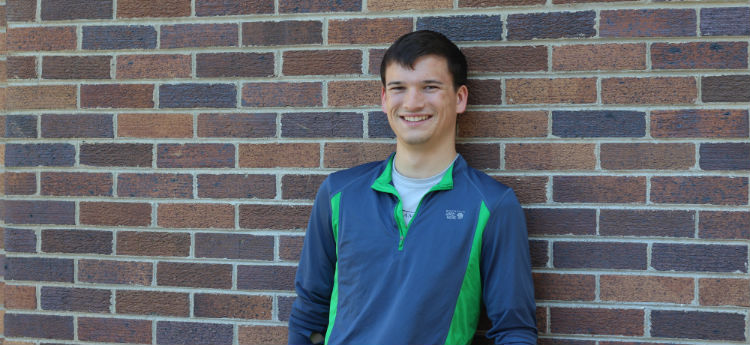 William Lawrence
senior
major: Biology
Campus: yankton
Why Mount Marty?
As a student-athlete for Mount Marty College Cross-Country and Track, William Lawrence knew about the value of a team long before stepping foot on the MMC campus. What he didn't expect, however, was the incredible, dynamic support system he'd develop among his teammates, coaches, and professors over the course of his undergraduate career.
"Being a part of the team has allowed me to form friendships and accomplish things I never thought possible," he says. "Being involved has allowed me to form a support group I never dreamed of with my coach and professors all across campus."
Mount Marty Impact
William is planning for a future in medicine, and he found a valuable mentor in Dr. Chun Wu, Associate Professor of Chemistry, head of the MMC Chemistry Program. "She won't spoon feed you answers," he says. "She has shown me how to critically think and analyze problems to solve them."
The MMC Values
Of all the MMC core values, community is the one where William says he's experienced the most personal growth. Not only has coming alongside professors, coaches and fellow students helped him to learn more about others, but he's also learned more about himself.
"Having such a good community of people to study beside and go through college with has helped me find who I am as an individual," he says.