Service Opportunities
MAKE A DIFFERENCE IN THE LIVES OF OTHERS THROUGH SERVICE.
In fulfillment of Mount Marty University's Benedictine mission to prepare students for a contemporary world of work, service to the human community and personal growth, service trips aim to give you a broader sense of community, one that often extends beyond our campus and community.
At Mount Marty, our students are not only looking for careers but also for ways to serve others. From mentoring local youth at the Boys and Girls Club in Yankton to helping resettle refugees in Louisville, Kentucky, everything we do is focused on community and making a positive impact in the world.
We surround ourselves with people who are eager to share their talents, open to new experiences, and willing to put their heads together to get the job done. Some of our students are Catholic; others are not. But we all have in common the commitment to create the best versions of ourselves through service to others.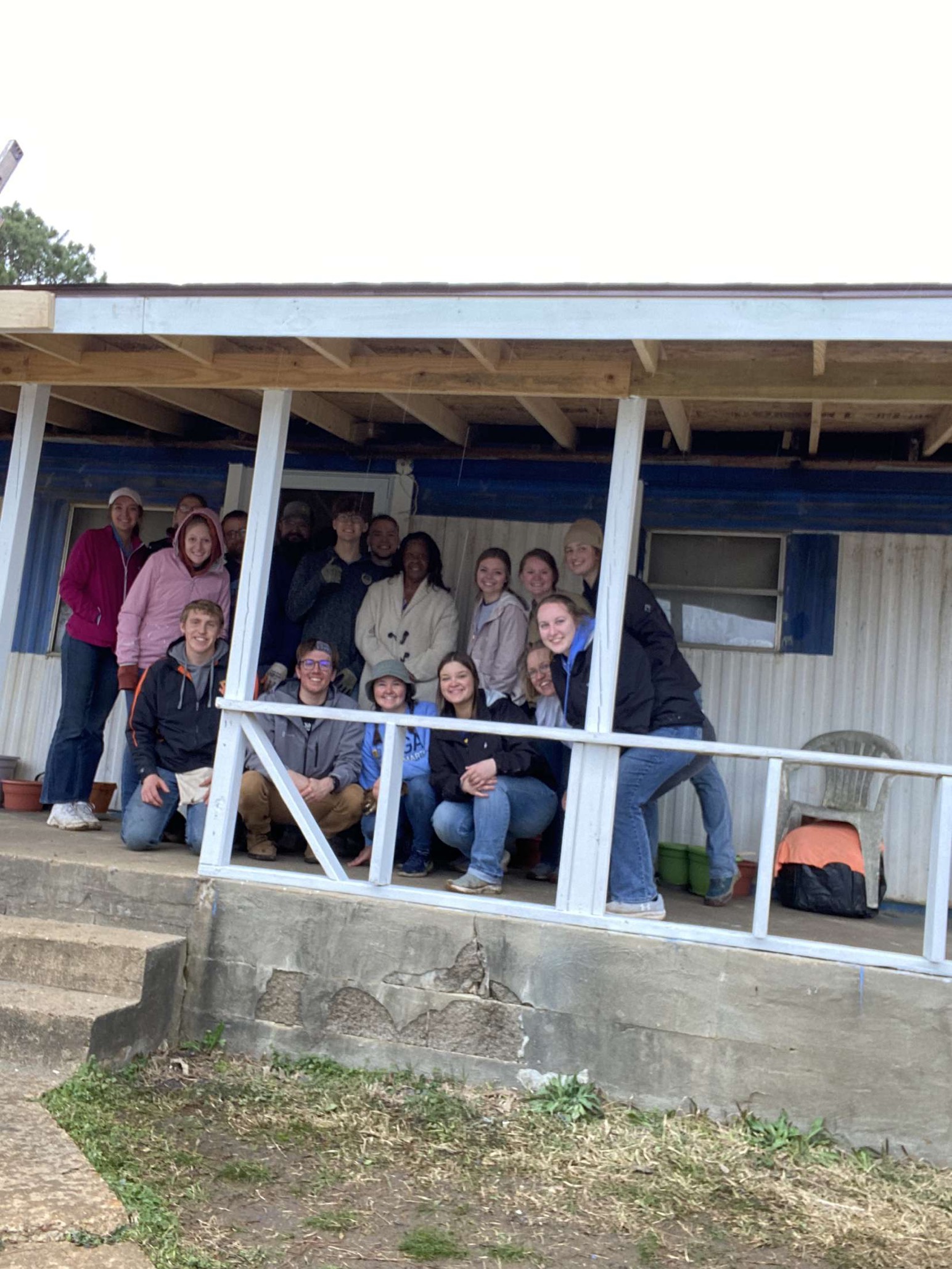 Group of students over Spring Break, took a Mission trip to Mississippi to put a roof over the head of a family in need.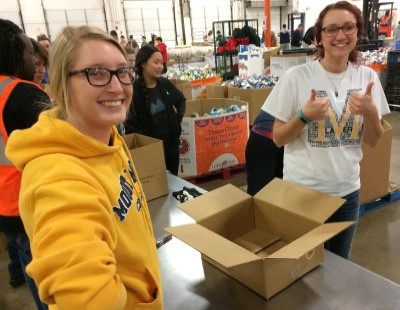 At the North Texas Food Bank, Mount Marty students pack boxes with enough cans to make 10,000 meals.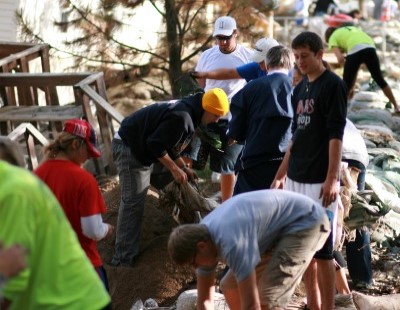 Students helped the Yankton, South Dakota, community prevent flooding by sandbagging homes near the Missouri River.
During Mission Day, the entire Mount Marty community gathers for a day of service. Read more.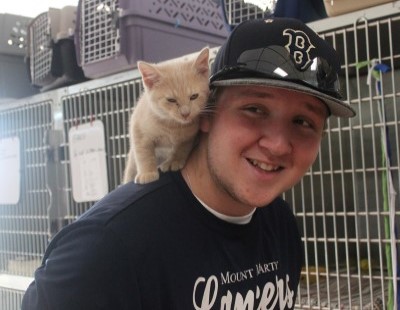 During a Mission Day effort, a Mount Marty student volunteered his time at the Heartland Humane Society near Yankton.
On a mission trip to Key West, Florida students volunteered at a food pantry, where they sorted 8,000 pounds of tangerines for families in poverty.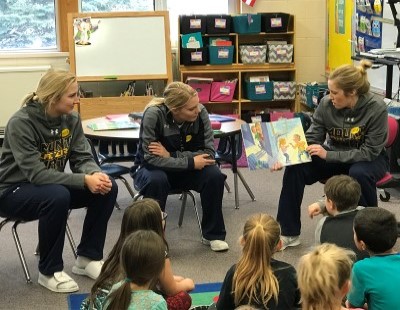 Before a game in Watertown, South Dakota, members of the women's basketball team read at a local elementary school.