How to receive a valuable, private Catholic education at a public university price.
Thinking about college? You might assume right away that some of your options are out of your price range, including private universities. Mount Marty University is not one of them, however. Our students will tell you that after their initial talk with our financial aid team, they discovered there are several reasons that make it possible to receive a private, Catholic education at a public university price. One of the biggest reason's why is explained below, with the help of bigfuture.collegeboard.org.
THE REAL PRICE YOU PAY FOR COLLEGE IS called THE "NET PRICE."
The net price is a college's sticker price for tuition and fees minus the grants, scholarships, and education tax benefits you receive, and is in most cases much lower than the sticker price. The net price you pay for a particular college dependent upon your personal circumstances and the college's financial aid structure.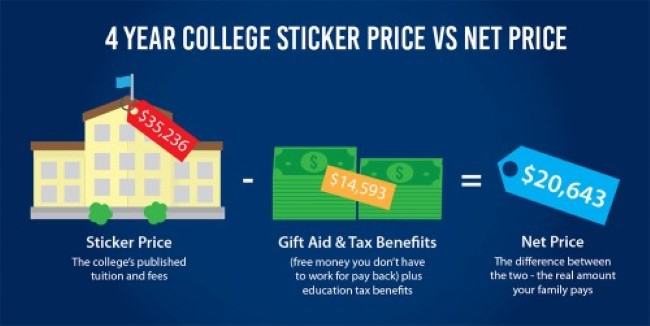 For example, the average published price for tuition at private nonprofit four-year universities is $32,410 per year, but after scholarships and grants are awarded the average family pays just $14,890 annually.*
When you look at the net price instead of the published price, colleges you thought were expensive might actually be more affordable, thanks to ample scholarships and gift aid. For example, when you compare the net price of Mount Marty University, a private college in South Dakota, to other select South Dakota public university net prices, you'll find that you'll pay less at Mount Marty.
Interested in getting your custom scholarship package?
Reach out to an enrollment counselor at admissions@mou.edu to get your financial aid package today.